Iceland
Magical, out of this world nature and volcanic landscapes…
Iceland was somewhere that I had always wanted to go. And though I had my expectations for the trip and the place as one does, I was still completely mind blown every single day with how magical this place really was. All that I could think every minute we were there, is how lucky we were to experience and see such landscapes and nature!
We landed in Reykjavik in the afternoon of the 5th of Feb and even though by the time we got to the city centre of Reykjavik it was roughly 4pm, the sky was already basically completely dark. We found our way to our hostel for the night to dump our stuff and then spent the evening exploring the town and seeking out some cute little bars to try some local product (great craft beers). Expensive, yes, tasty, also yes!
My birthday was the next day, on Tuesday the 6th of Feb, we had already pre-planned to spend the day out on the water on a whale watching boat trip. The night before as we landed, we had already been trying to adjust ourselves to the climate (not all that drastic, but was definitely a steady -2 degrees without wind, and probably add an extra -10 degrees with wind). Out on the boat with full exposure to the wind, we were definitely a little bit chilly to say the least! But, with the hope to see a whale or two (for Maurice it would be the first time), our belief and hope was stronger than the struggle of our frozen bodies. We unfortunately departed the boat a few hours later without success of seeing any whales, but instead of feeling disappointed, Maurice was now motivated to study marine biology, and we had both really enjoyed the scenery and our time on the boat anyway!
Wednesday, the 7th of Feb was when we would now start out on our road trip adventure around the south of Iceland! We started on route toward Selfoss, a small town about an hour out of Reykjavik direct. We did start our roadtrip with some disappointment and struggle though in the morning, as we tried our best to get to Thingvellir National Park on at least 3 different routes, though due to heavy snow the night/week before most of them were closed. Thanks to http://www.road.is/, this site really saved us for our entire trip and also saved us a lot of time and prevented us facing some really dangerous roads! Even though we didn't get to this national park, we had hoped to, we still made it to The Geysir Geothermal Area. I had seen geysers' previously in New Zealand a few years ago, but this was a first time for Maurice, so it was exciting to see these erupting and to explore the volcanic landscape a bit closer and upfront instead of from our car windows.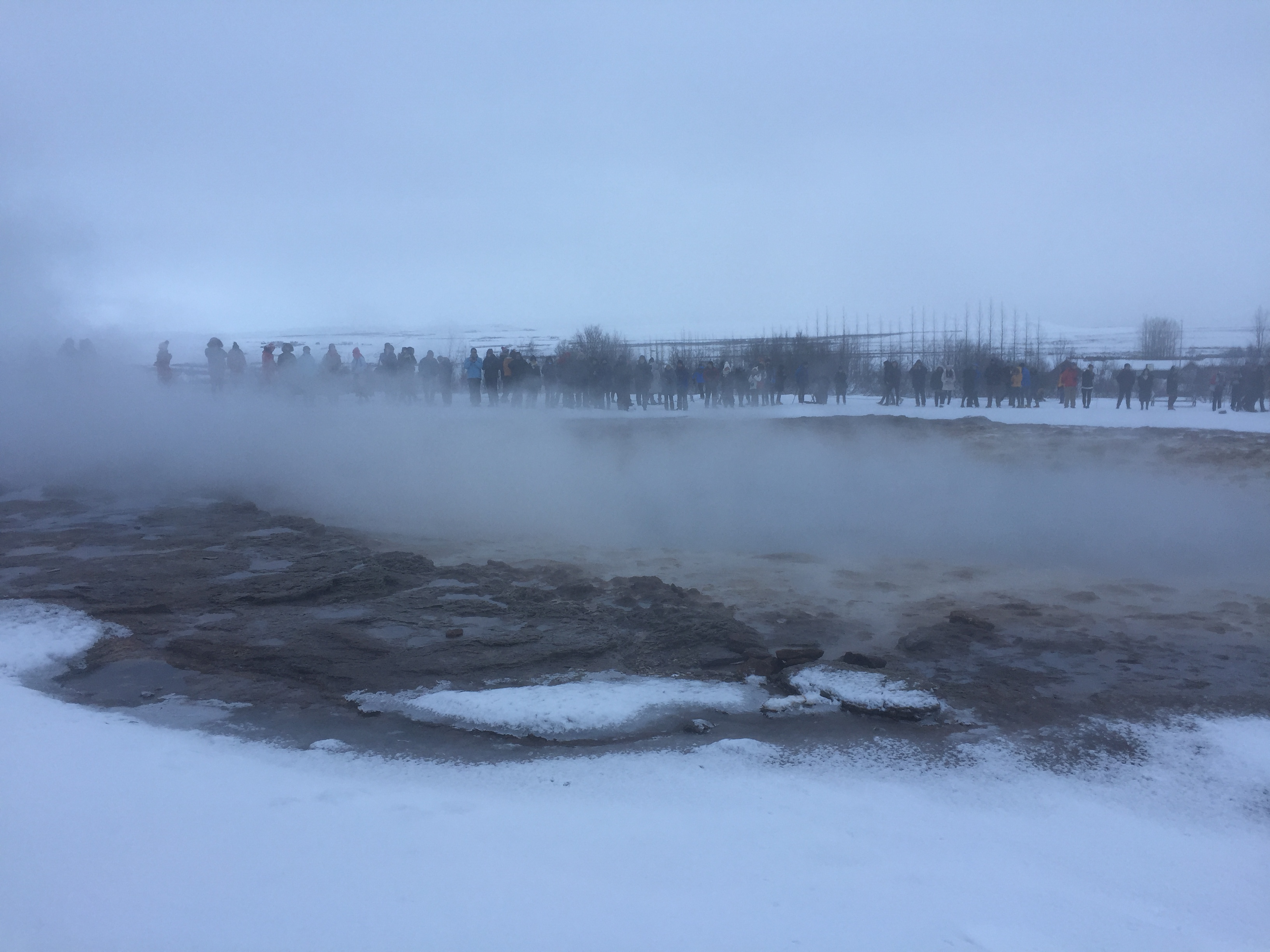 Thursday, the 8th of Feb, was maybe the most touristy day we had through our entire trip, though it was totally worth it to see the sights and we were lucky to always be 10 minutes ahead of the major tourist buses, so we could get close enough first before we were overrun by a bus or two of tourists. We made our way to Seljalandsfoss, Skógafoss and then in the afternoon to the Reynisfjara Beach (Black Sand Beach). All incredibly beautiful natural wonders that really do summarise Iceland's magical nature well.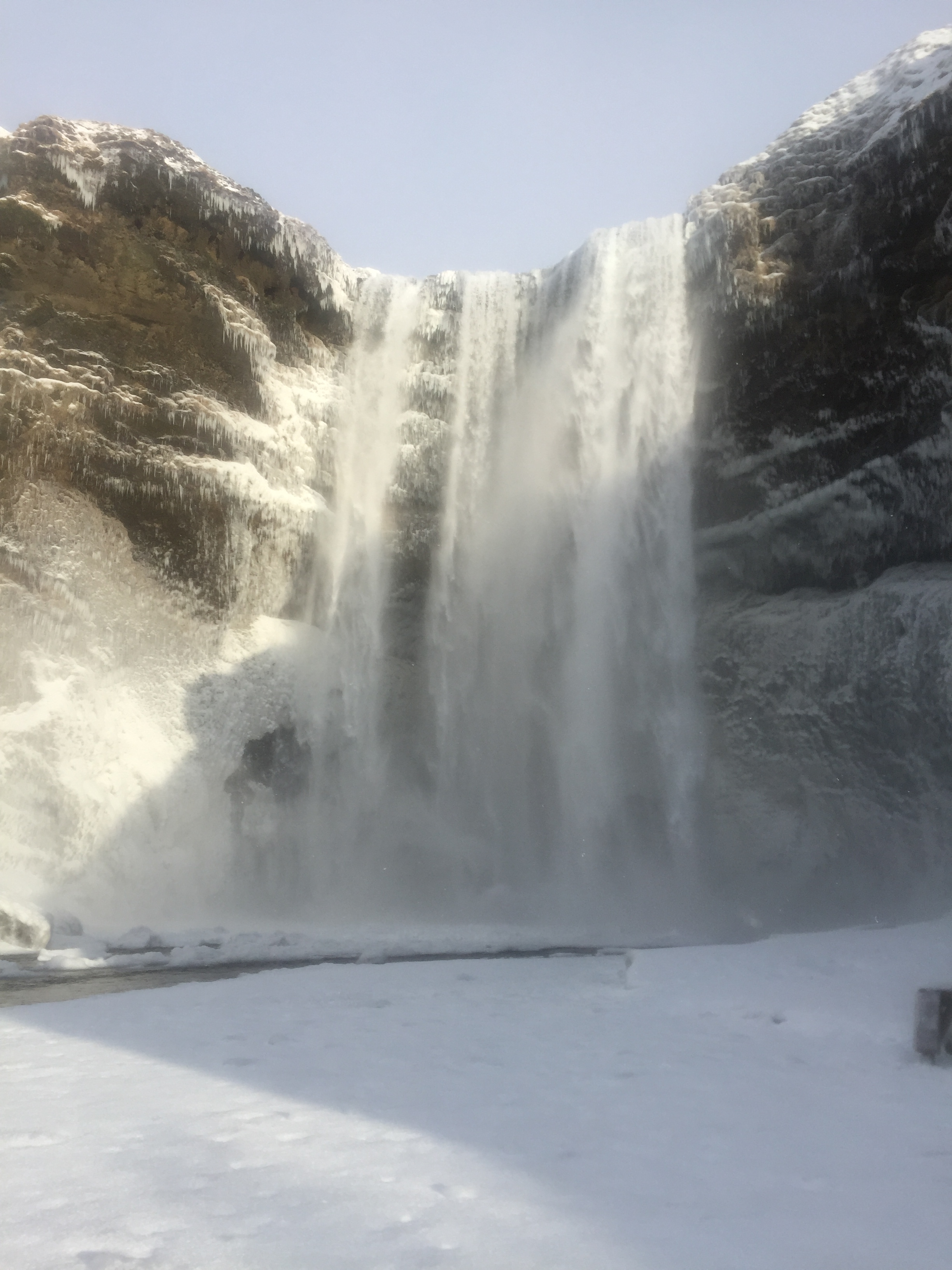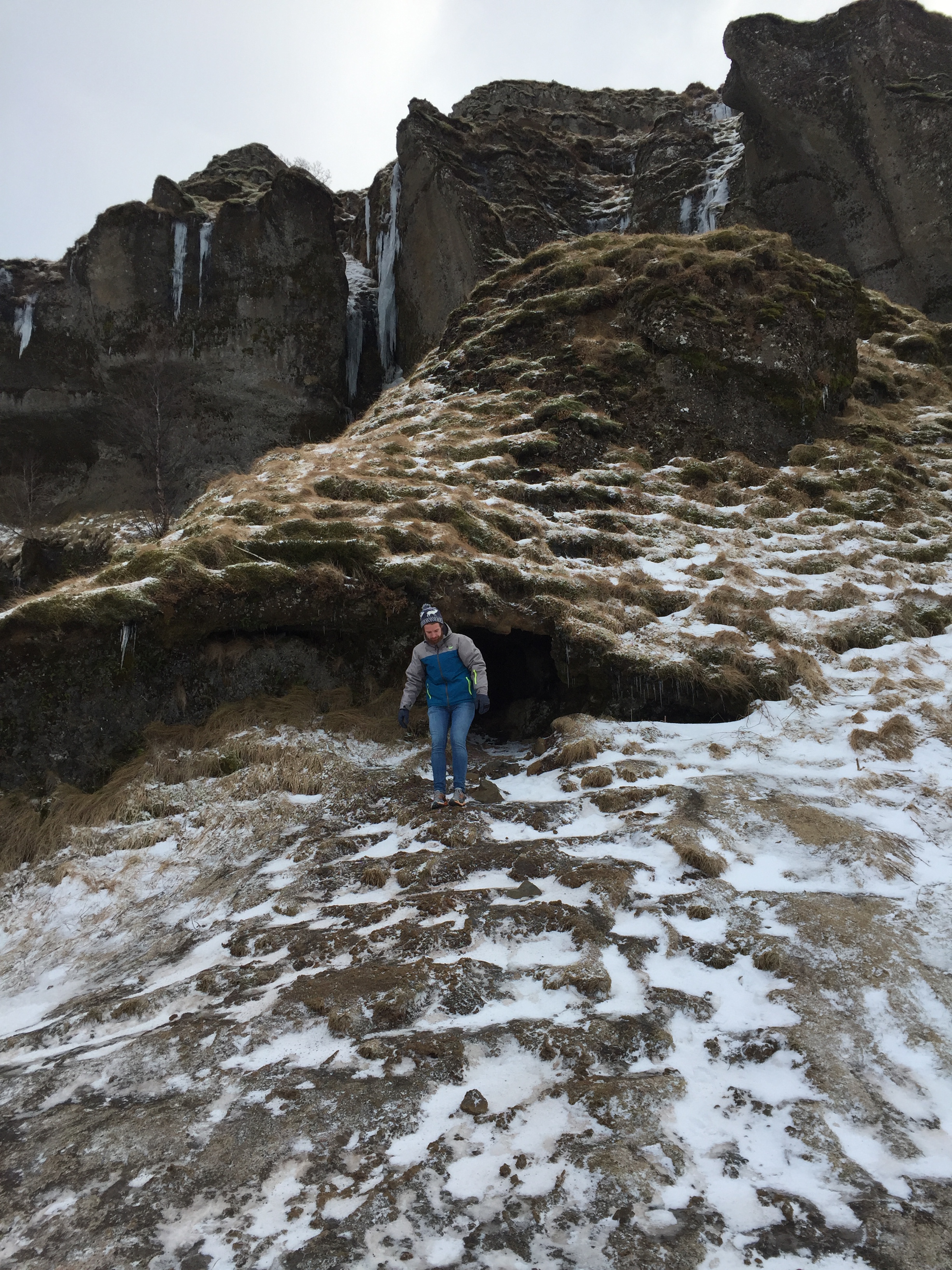 The Black Sand Beach is something we were both really mesmerised by, it just didn't seem real. The combination of the contrast of the rock formations, the icy sea water that was rushing in and breaking and bright black sand was crazy beautiful.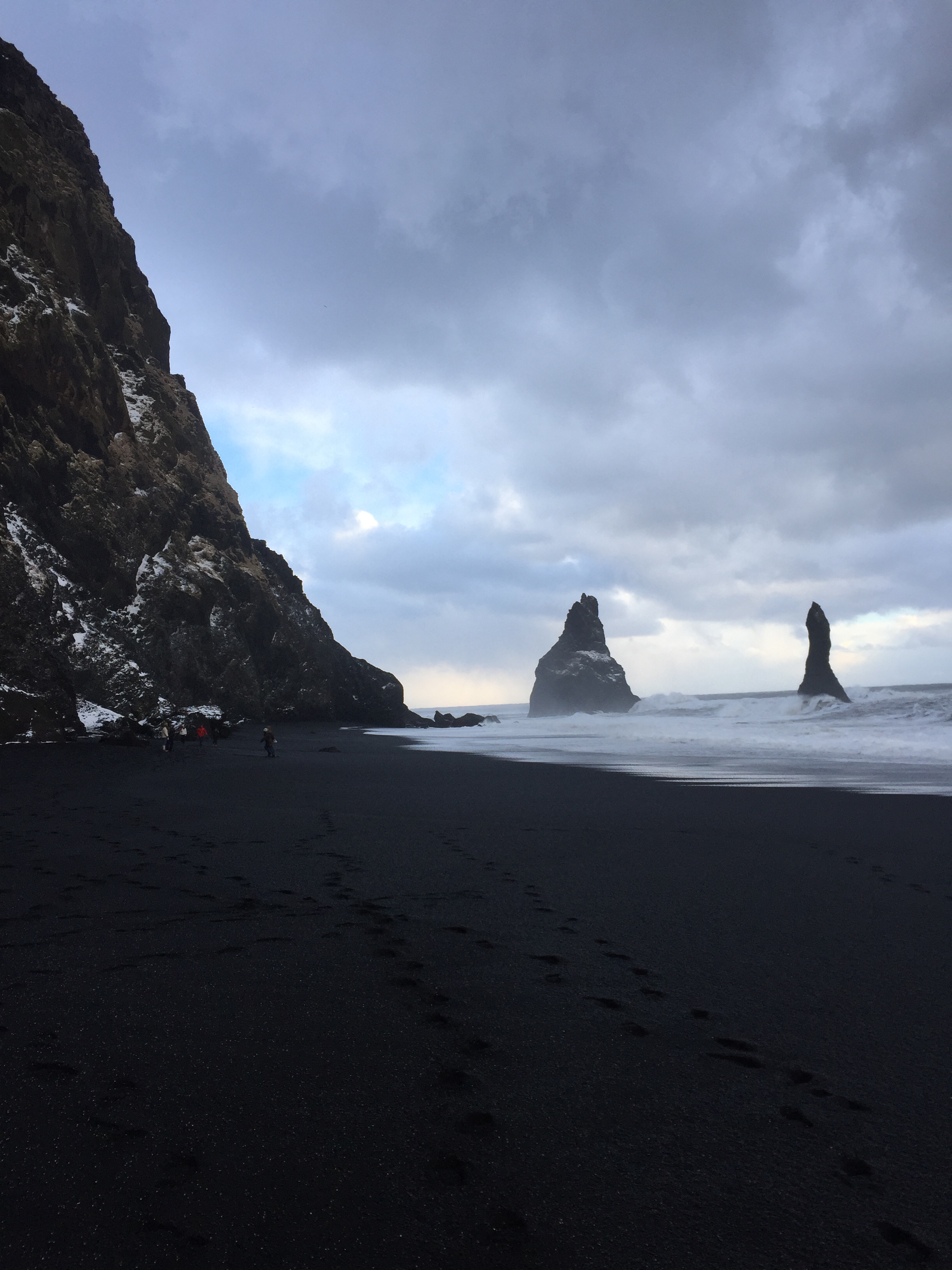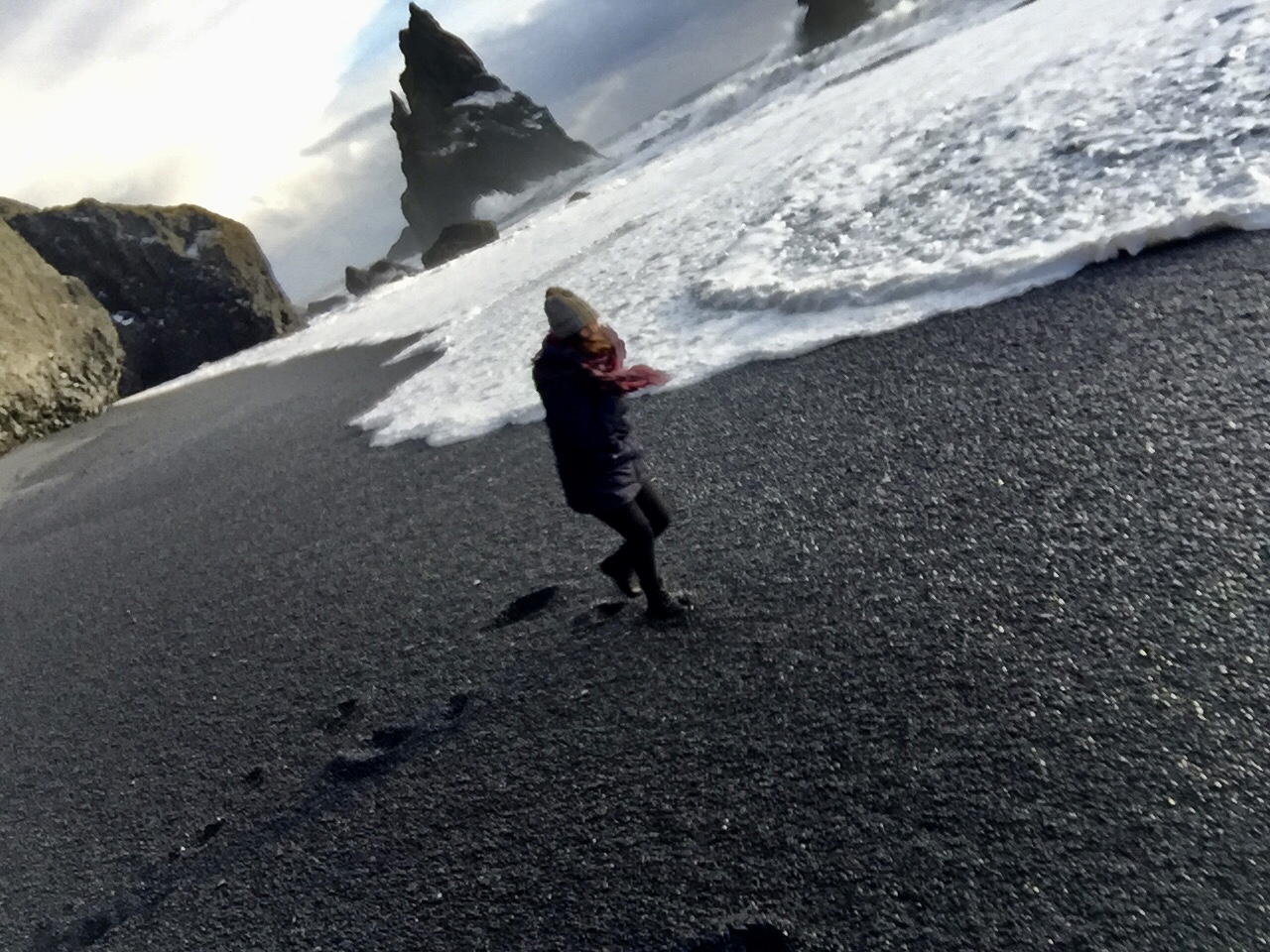 We ended our day by making our way to stay in our cottage for the night. We arrived as the sun had already almost set so we didn't get to enjoy our surrounding nature as much as we would have liked, but we did get to enjoy our sweet little home for the night. In the morning of  Thursday the 9th, we took a small walk around the property and enjoyed an amazing sunrise, photos below!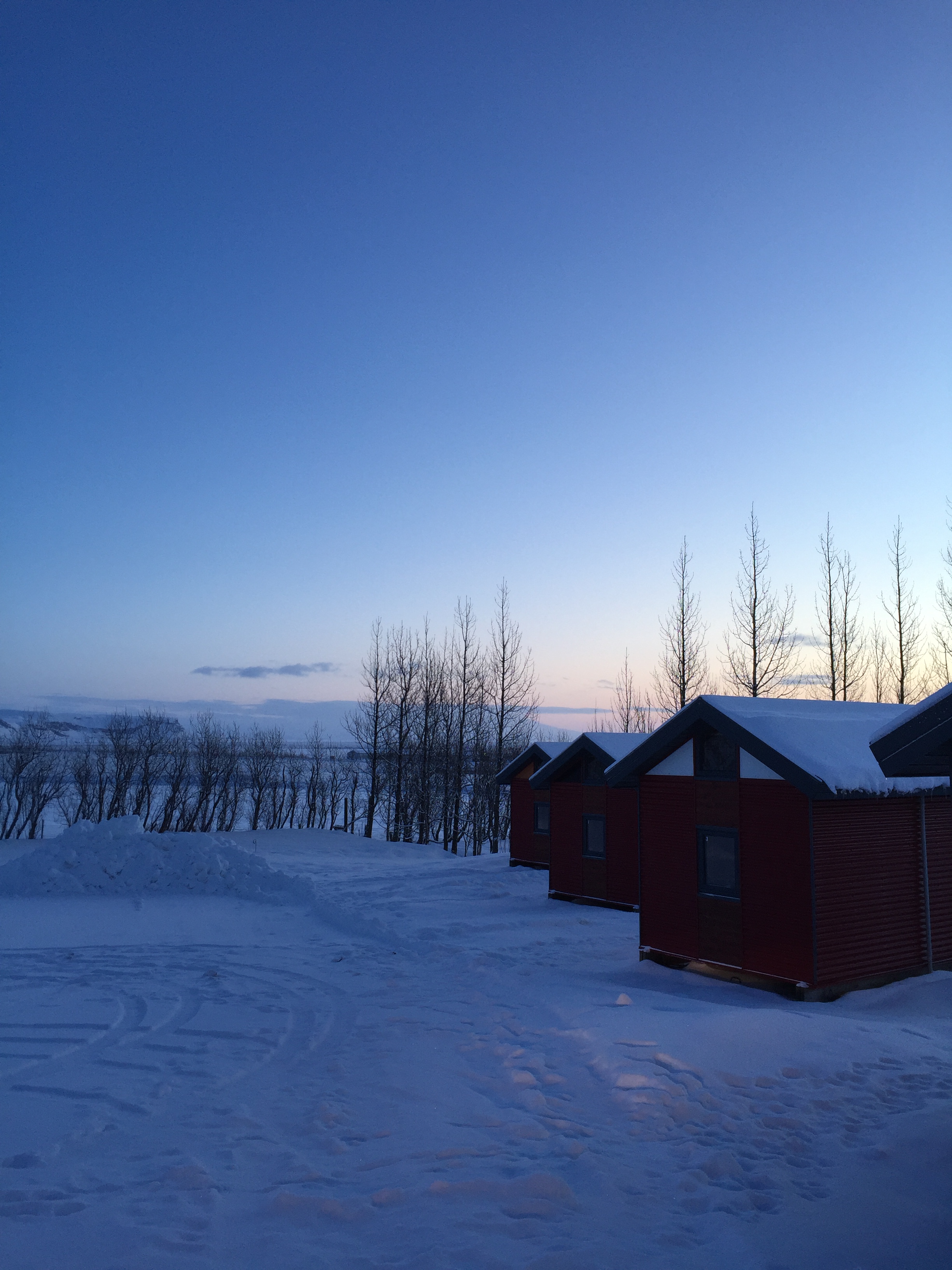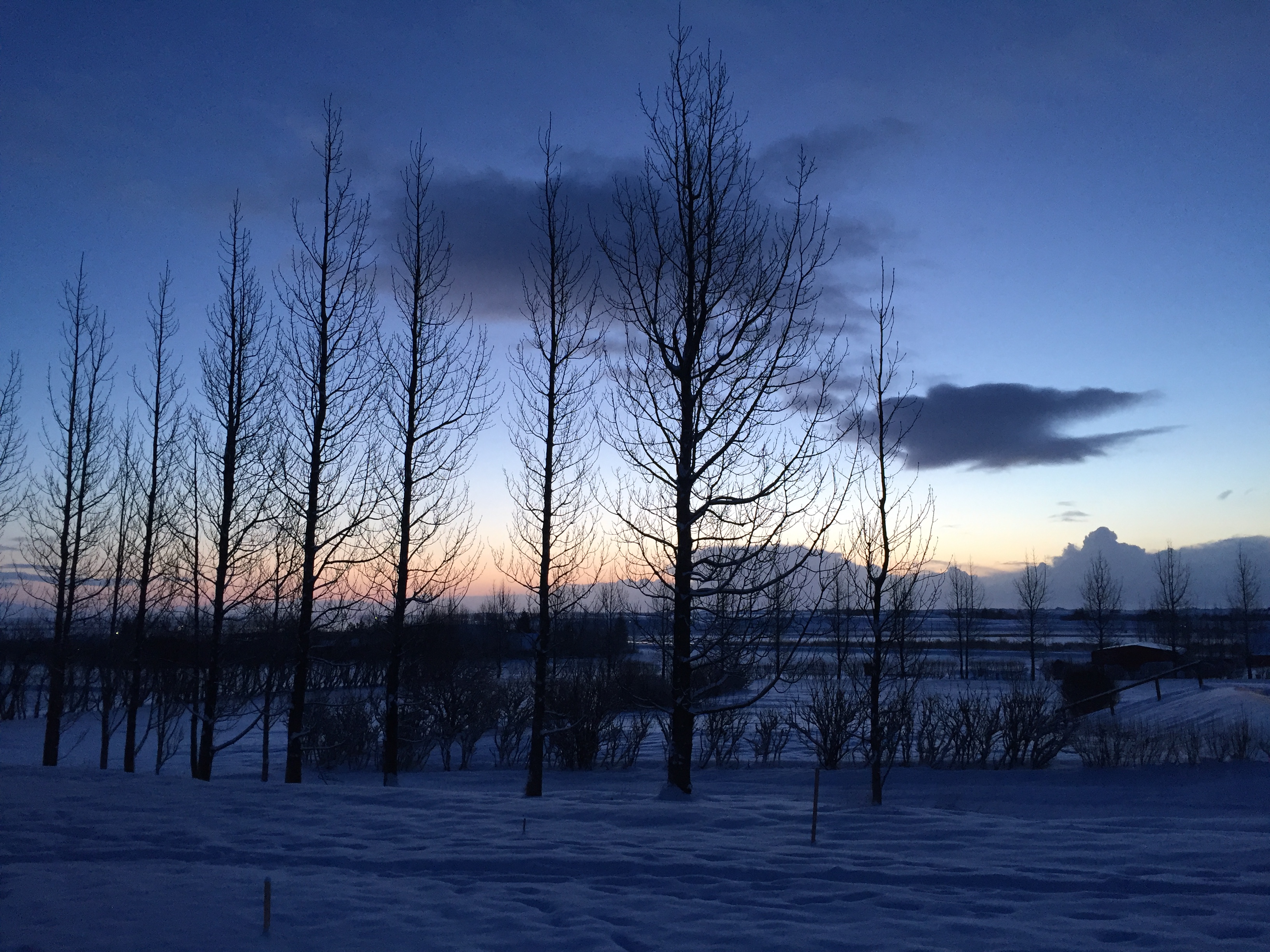 We started on route early on the 9th toward Jökulsárlón, a Glacier Lagoon. WOW…. This place was seriously magic. We were both in awe at how amazing and scenic everything looked. It honestly didn't even look real. And my favourite part was to see at least 20 seals swimming around in the Glacier Lagoon and playing around everywhere. They were so adorable! We spent at least a couple of hours here until a couple of tour buses pulled up and we made a run for it out of there.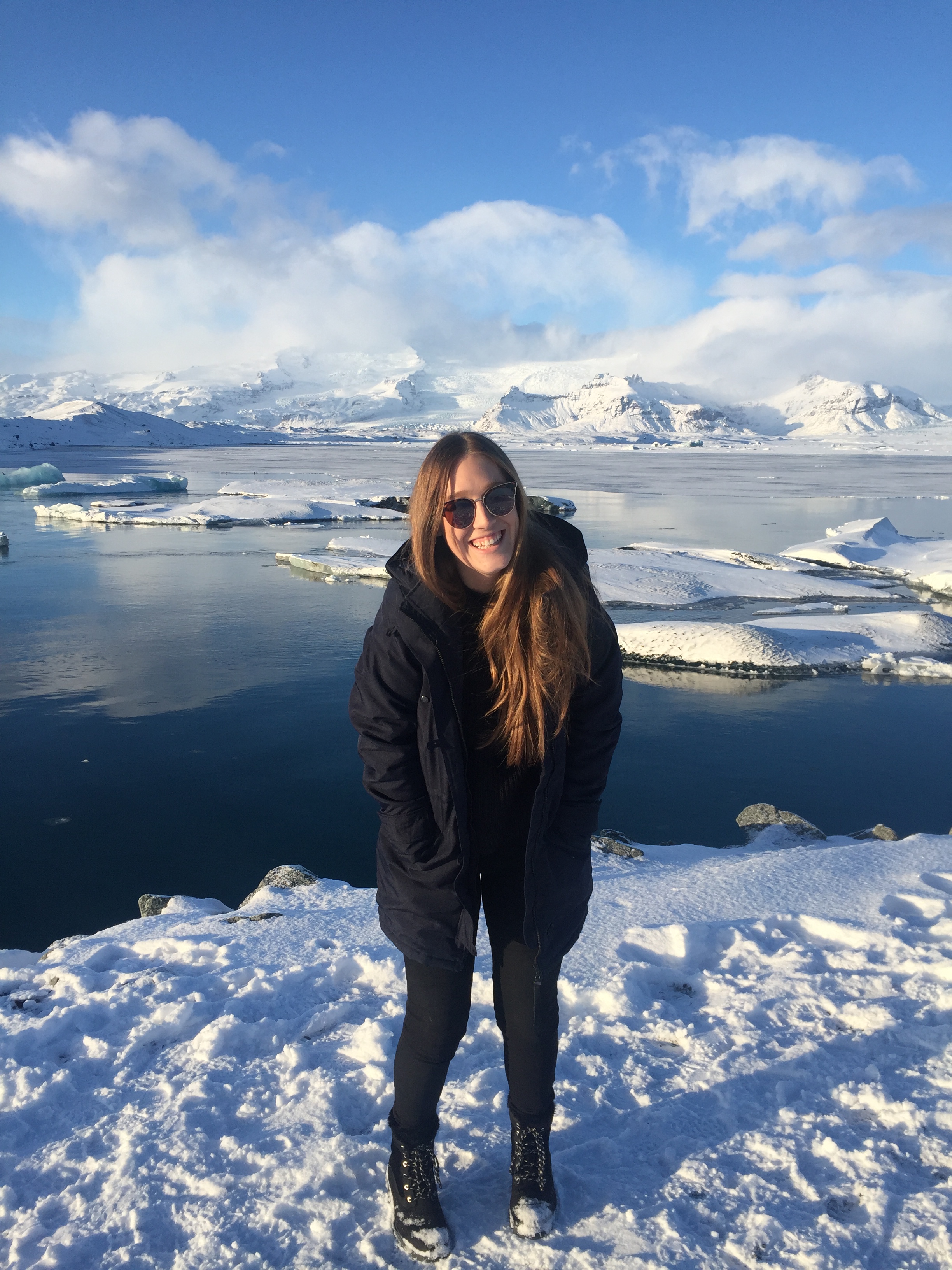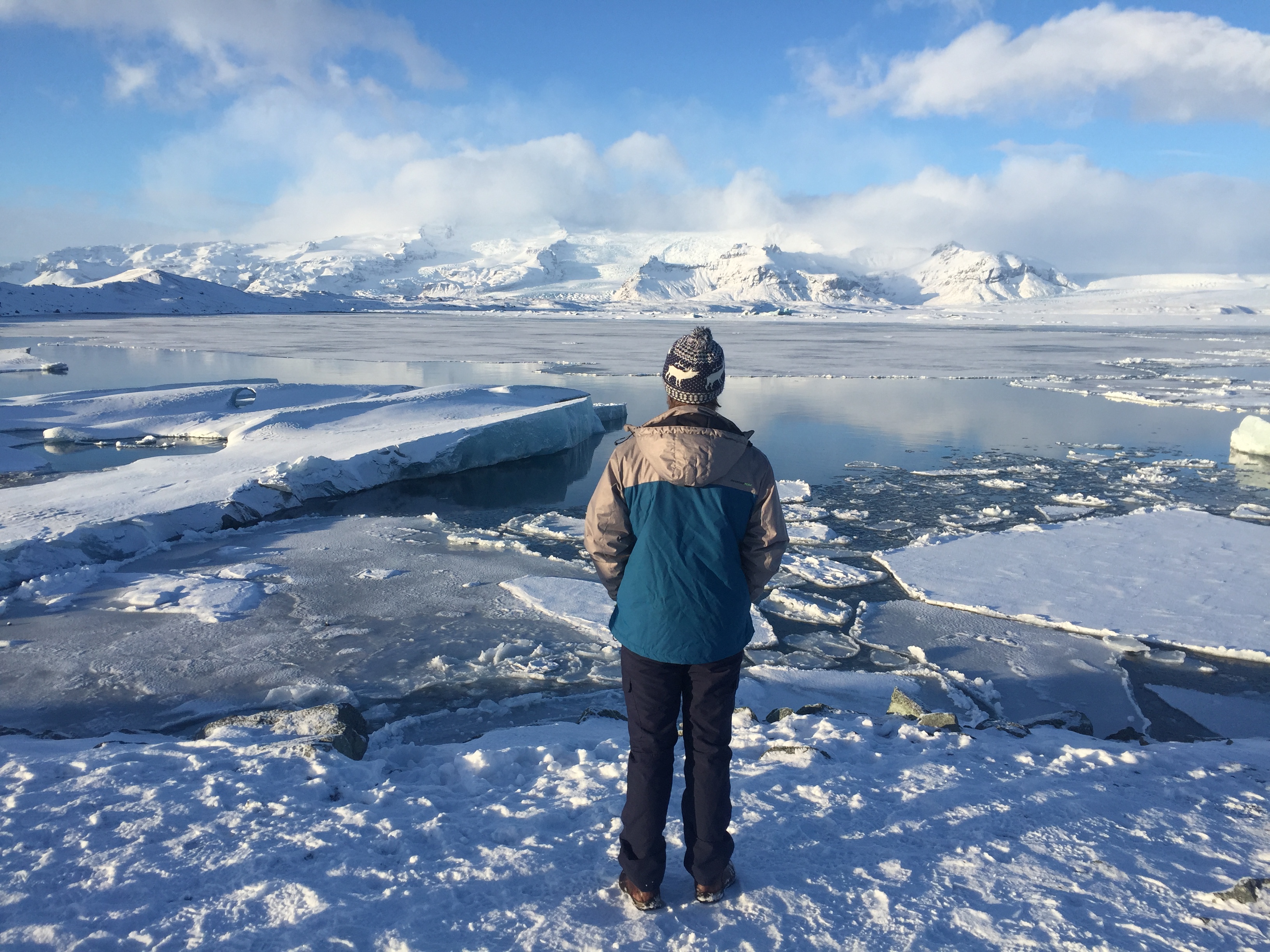 We also wandered to the other side of the highway opposite the Glacier Lagoon which was to Diamond Beach, another black sand beach! We were so excited to find this quieter version of Reynisfjara Beach. There was maybe 5 people here on the whole beach, so we were able to really enjoy the peace and the beauty of the scenery here!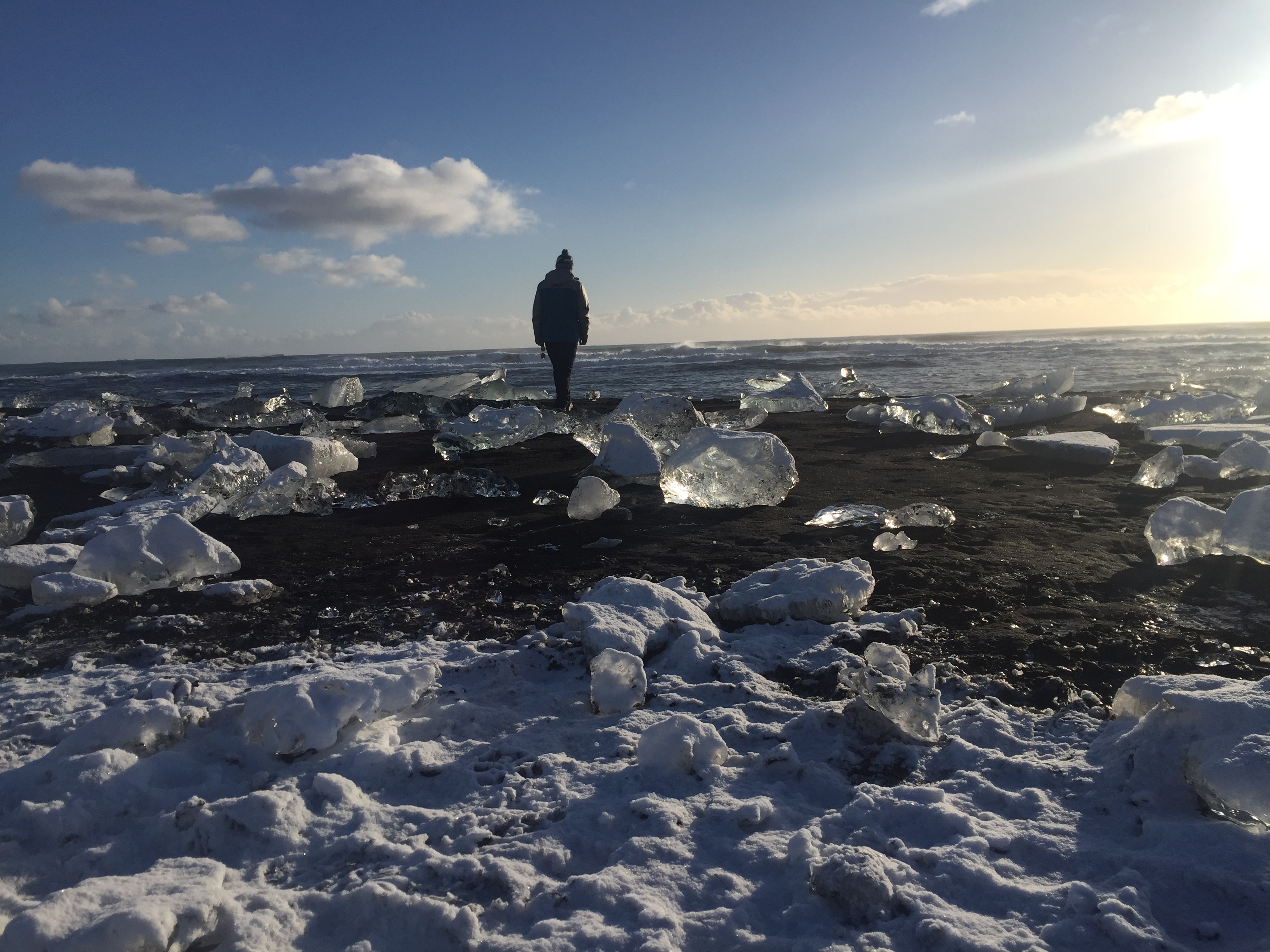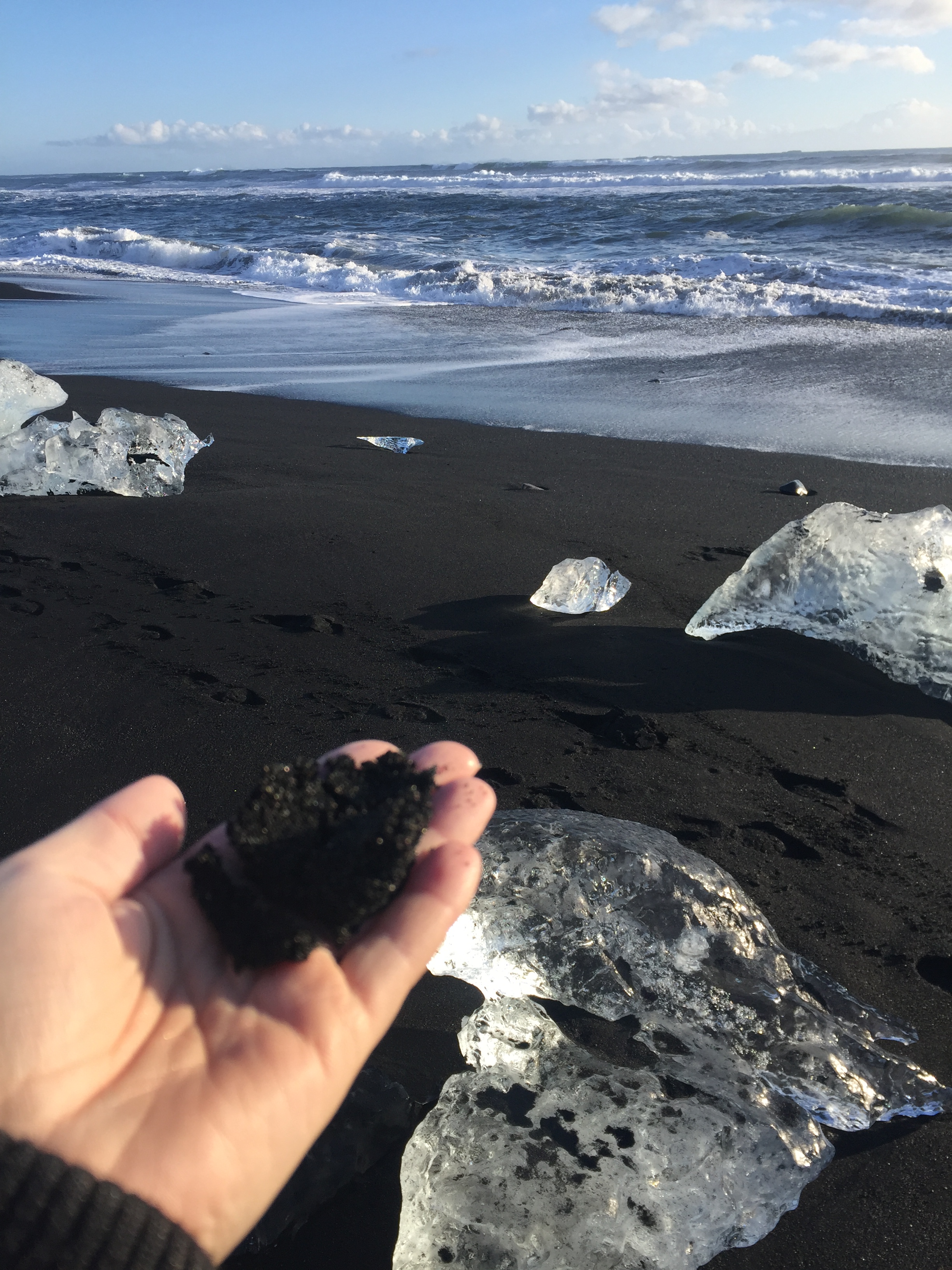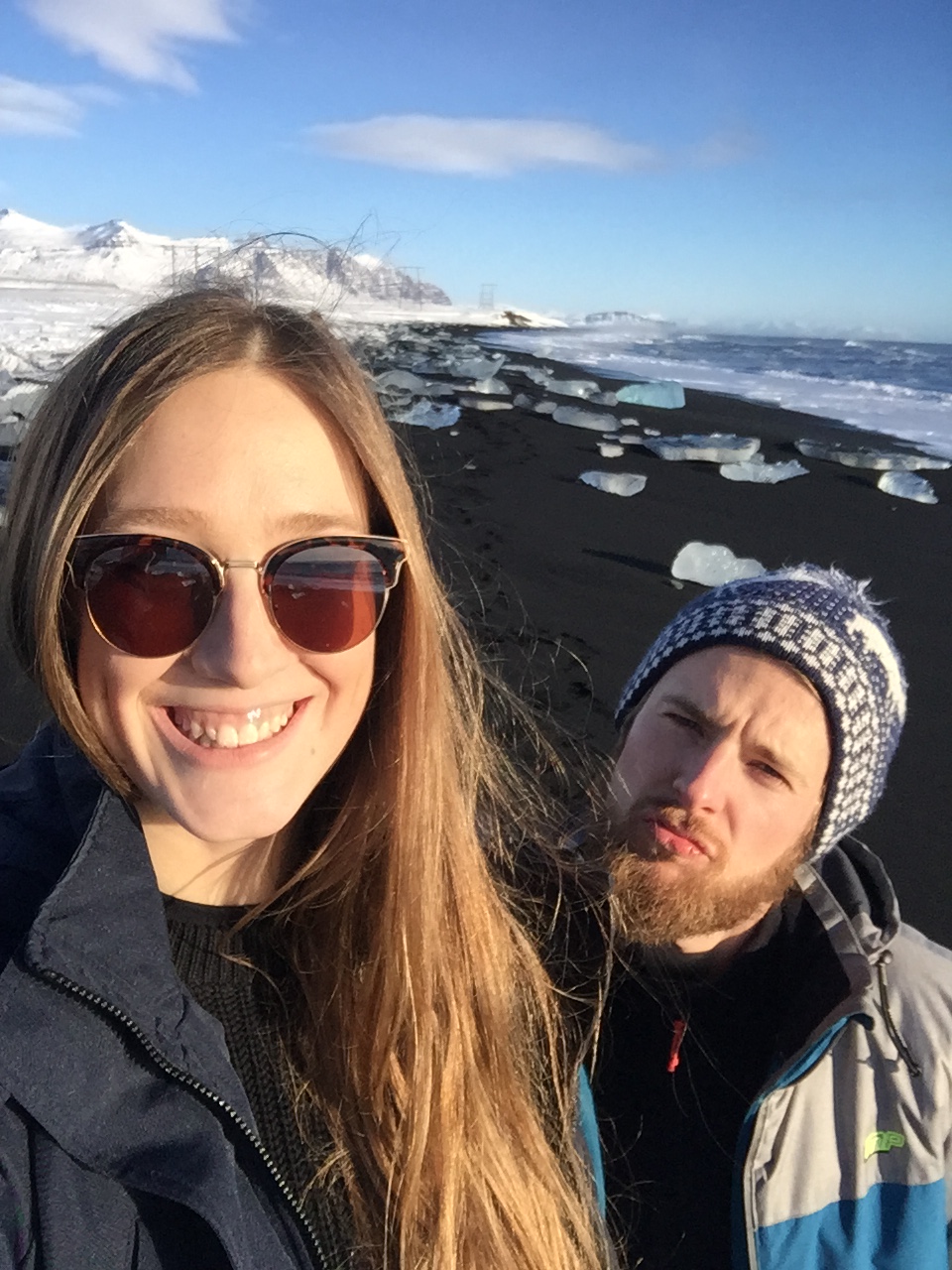 We had been as far east as we would go for this trip while in Jökulsárlón, we were now headed back in the direction of Reykjavik but would be stopping at Hella overnight (approx 3 and a half hours drive). About 5 minutes into our journey, we picked up a hitch hiker from Belgium, while I can't remember his name, I do remember him being super friendly. He drove with us for 3 of those hours in the car and we dropped him off in a small village not far from Hella where he was going to try and make his way back to Reykjavik to stay for the night. In Hella, we pulled up to our hotel and after having trouble locating the entrance to the hotel, we finally made it! We were both excited to have a chill night after our long driving day and it was made even better by being welcomed by a family run business at the hotel who were incredibly sweet. We were both really warmed by their hospitality and it made a great almost ending to our trip! It was Hella nice! (There, I said it!)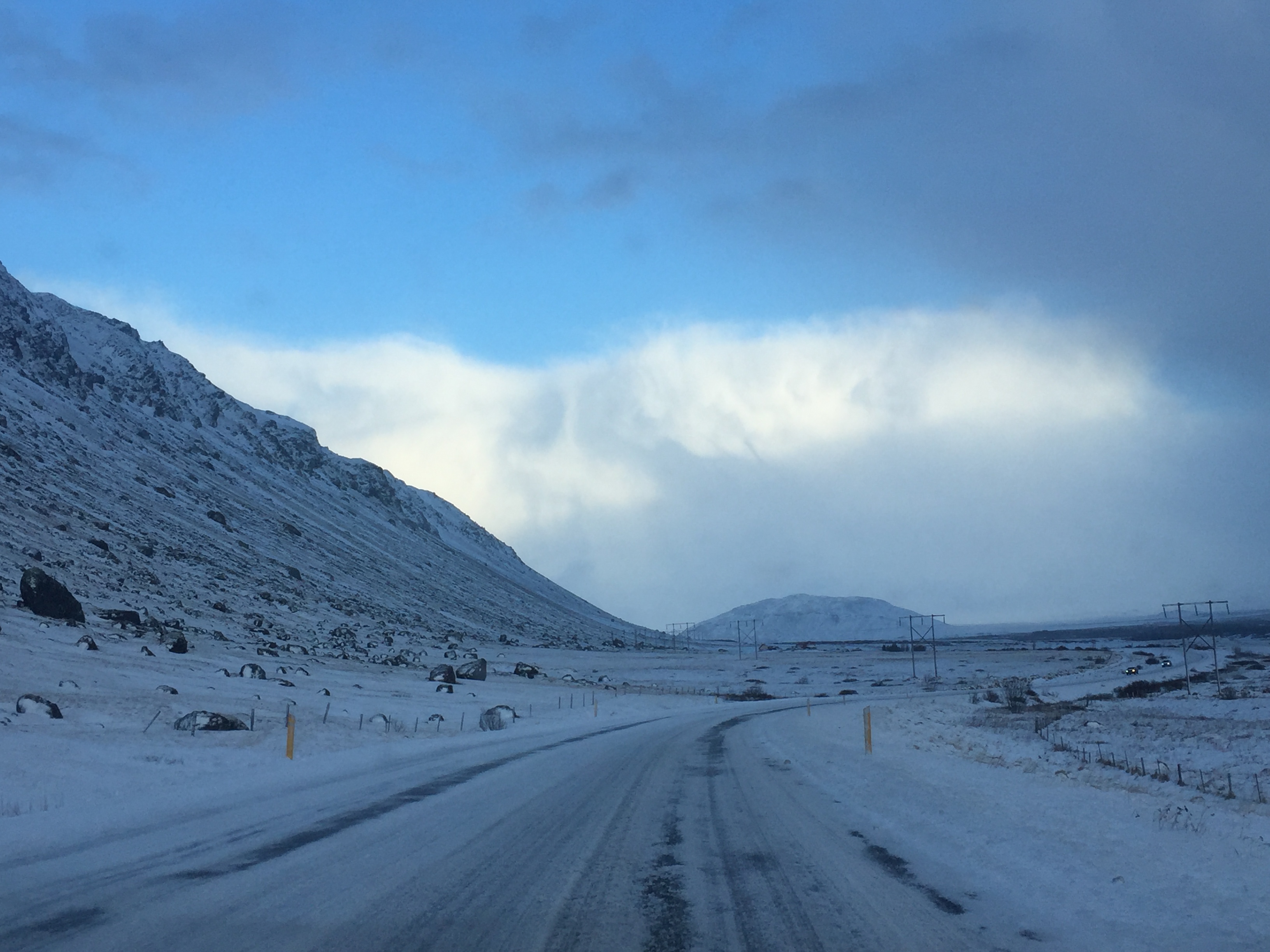 The next morning on Saturday the 10th, we learnt the proper touristic way of how not to park your car or try and get out of thick snow. We then also learnt, how to recover your car from thick snow.. It was a lovely morning of getting knee deep with a shovel and making a lot of local friends… After our escape, we were then headed onwards towards the West of Iceland to Snæfellsjökull National Park and Kirkjufell mountain for our last couple of days in the country. However, unfortunately the weather was not on our side, which meant more road closures and dangerous weather conditions on our way. We ended up turning around and heading back in the direction of Reykjavik when we were about 75% of the journey toward our hotel for the night which was close to Snæfellsjökull National Park as the warnings and the weather we had while driving was just too strong. We found a cute highway hotel along the road and decided to bunker there for the night. It turned out to be actually a really nice place, and the sea was right there, so it was really nice to walk along there!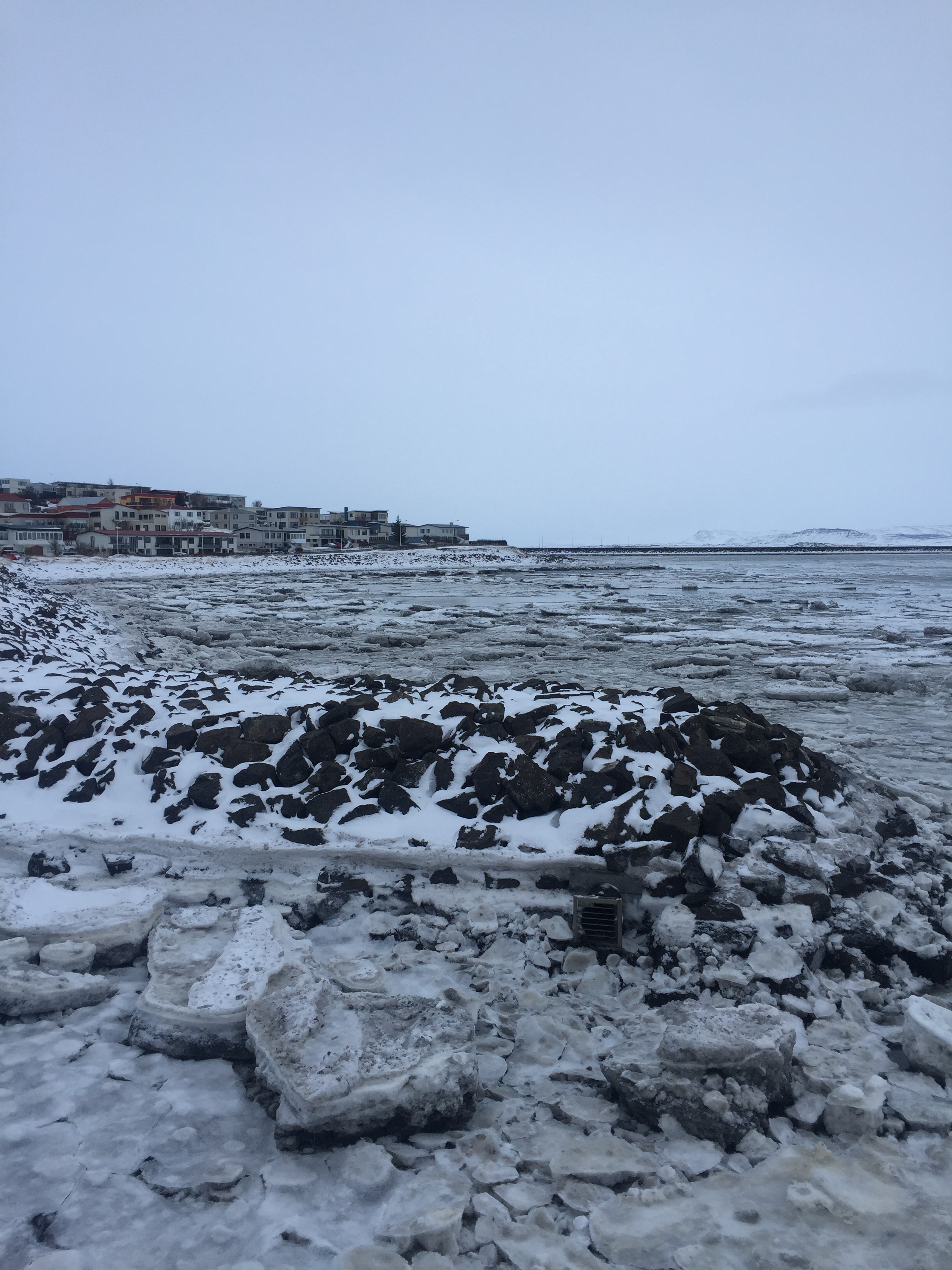 The following day, on Sunday the 11th, we decided to continue heading back towards Reykjavik and the airport to be closer in case another huge storm hit and then we were stuck. We had already heard that many flights had been cancelled yesterday and were due to be cancelled today and the weather conditions were still being flagged as code red. We confirmed with our hotelier before leaving the hotel to drive back if he thought the conditions would be okay enough for us to make it back to Keflavik (the town where the airport was) and after looking at some reports together, we got the all clear, as long as we leave right then as it was going to get worse later. We raced to Keflavik in perfect timing, as the storm was starting to come down on us as we pulled into the carpark of our hostel. We hid in our hostel for the night playing a few board games and pool and watching the snow come down overnight…
The next day, Monday the 12th, we felt like the day before we hadn't really done very much which was true due to the weather that we were given, so we wanted to try and make the most of our day. Our flight was later this day so we didn't have all that much time, but after some exploring, we found our way to some cute seaside villages in the area of the airport which we walked around and took in the crisp Iceland air for the last time. It was the perfect relaxing end to our Iceland journey and we even enjoyed some sun again!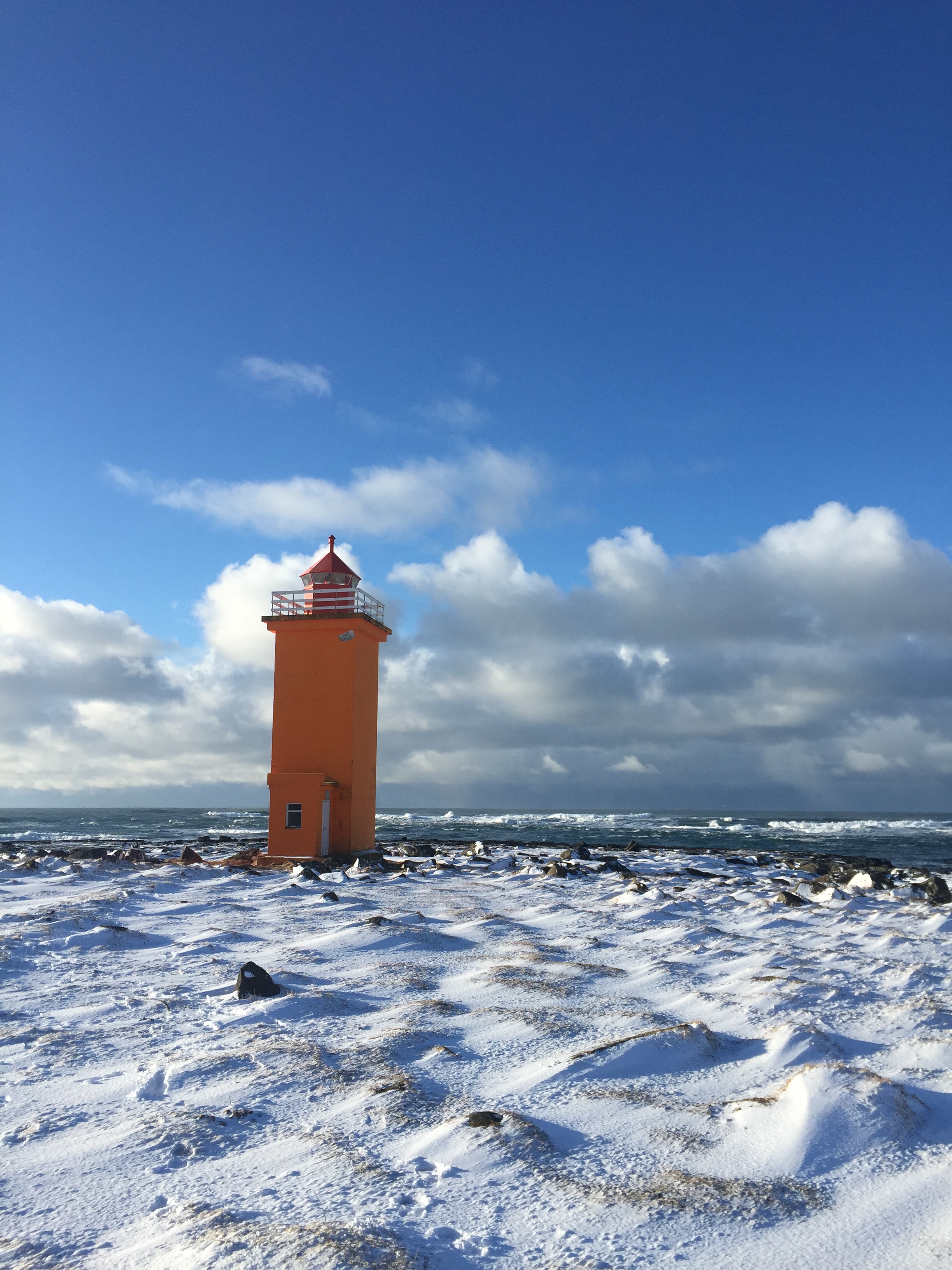 Key memories/advice:
We fell in love with these Icelandic type pancakes with cheese slices, I still have cravings for them at least once a week, super tasty!
Yes it is crazy expensive to do anything there, but that's why we prepared most of our meals ourselves (pasta, wraps, rice, soup, etc) and most of the scenic stuff to do/see is free
Don't overtake other drivers unless you are REALLY confident and experienced with this type of weather and driving… Most of the cars that overtook us, we then passed them in a ditch or with their cars tipped over on the side of the road half an hour later