India – Week 4, Part 2: Diving deeper into SEDS & Village life
This is part 2 of week 4 of our India adventure. If you want to read part 1, check it out here.
5000+ Biogas Installations
Over the past decade, SEDS has been actively involved in building and maintaining bio-gas installations in the local area. These bio-gas installations are a green alternative of using gas for cooking that drastically reduces the amount of carbon dioxide that's generated while cooking as opposed to using non-green gas. It also prevents additional harm to the local women's health, as traditionally they used firewood to cook, which is a health risk due to the smoke from these fires. Apart from that, bio-gas is more economically friendly to their finances as well. Last week, we spent a day out with Mani, one of the long time staff members of SEDS where we went out to work on the maintenance of a few bio-gas installations in nearby villages. The structures had already been competed years ago, but at the first one that we visited, they had not been using it for some time but had now reached out proactively and requested assistance to access it again. This is common practice for many homes in the local villages, Mani told us. As even though they receive education about how it works and the benefits to them and their family, they often still after some time stop using it and turn to the more expensive and harmful ways of getting access to gas or heat for cooking. But still, Mani and her fellow staff members are always willing and readily available for any community members when they are requesting this access as if it even just helps a handful of members, this is already a great day of work.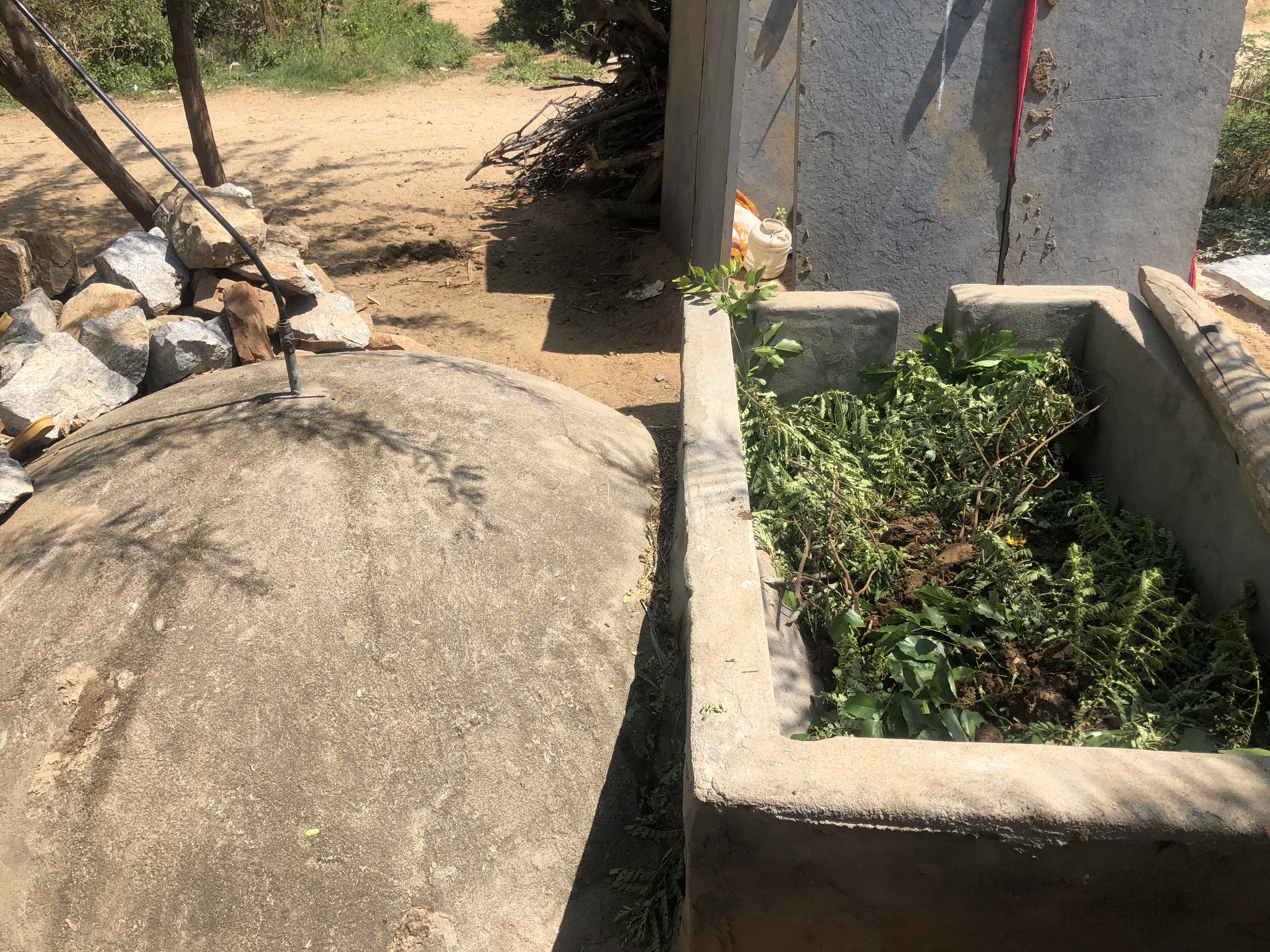 We ventured to a few other bio-gas installations to maintain, fix them and reconnect them to the source during the morning before heading to a big factory building where approximately 80 women spend their days working. Their job is to set up a small factory line preparing, sorting and packaging scented incense sticks that are then transported back to the source in Mysore for distribution. The women work on an incentive basis and are therefore paid for what they package fully at the end of the day, and they are free to work as many hours in the day but are only paid for what they produce within their teams of 3 members. This is a women only initiative and is a great role for them especially in this rural area, as it empowers them to earn their own money for their family while also being protected in a safe environment and preventing them from participating in hard labor in the sun like many of their fellow community members.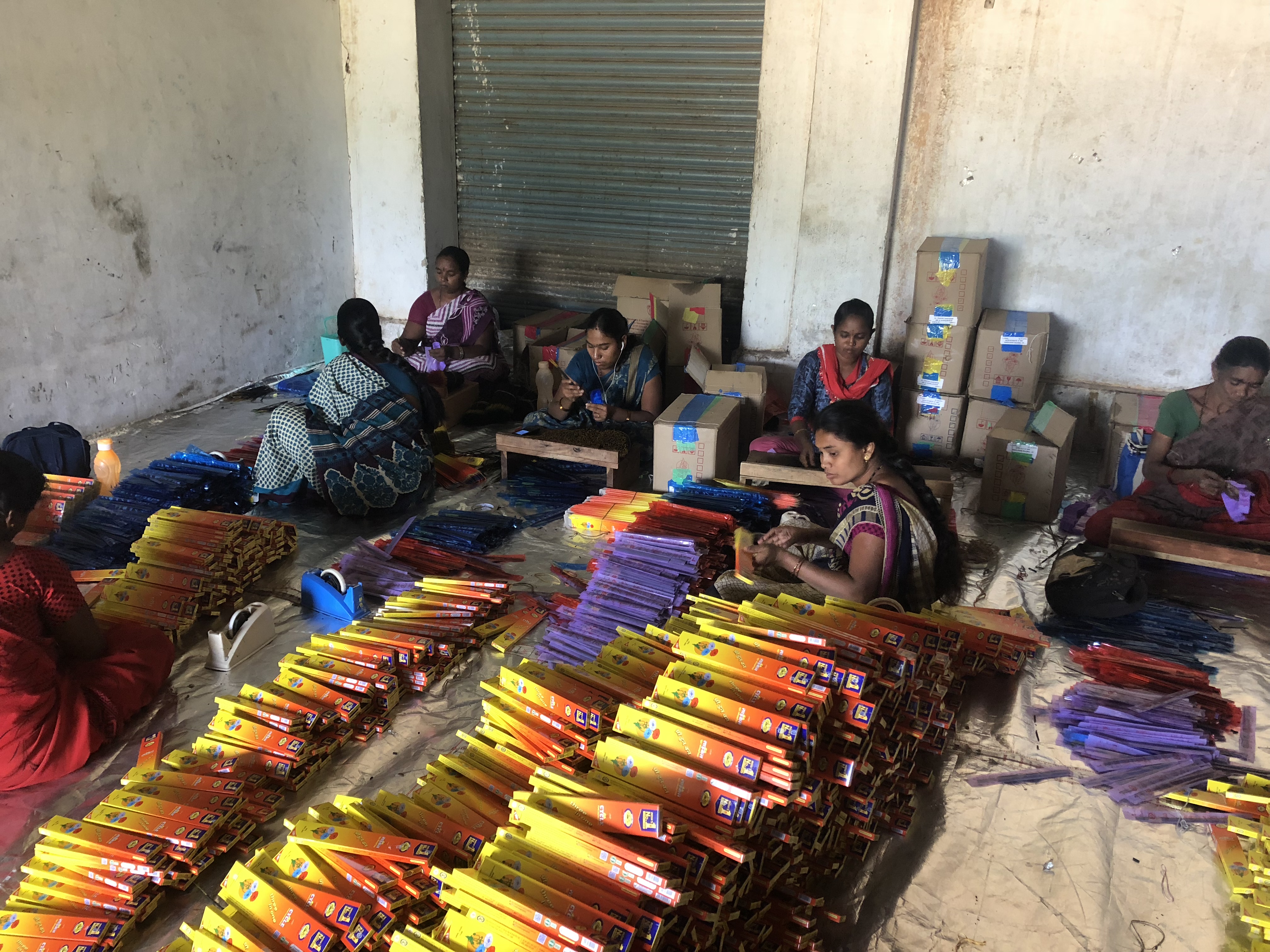 We then also popped into a sari weaving factory where the husband of one of the SEDS staff members is a watchmen. Unfortunately the power was out during our visit (a common occurrence throughout this entire region is the fluctuating power supply) though we were still able to view the 14 rooms with 6 large power looms in each and admire the sari silk that were in progress. It's hard to understand how they are crafted so carefully until you witness the impressiveness of these machines. We hope to be able to see the power looms in progress one day before we leave when the power is back on!
As is typical with all Indian hospitality, at many of the homes we visited to fix the bio-gas installations, we were offered a small snack and a tea/coffee/warm spiced milk and the same as we went back to Mani's house for a short break in between. Something that never gets old or less impressive here, is how incredibly hospitable and welcoming everyone is here. To generalise, everyone we have met has invited us in to their house or offered us small gestures to make sure we were comfortable with whatever they had available to them. It really does fill your heart with only gratitude to work side by side or to socialise with these amazing people who at the end of the day, may appear to us to have less, but they make do, and they are as happy as the rest of us in our Western world with what they have.
During the week, we continued with our work in the SEDS office. I have been teaching the office staff in efficient data entry and working on cleaning up soft and hard copies of files that date back to over 30 years. And Maurice has been continuing to work on the new SEDS website as well as some other small tasks and opportunities that we have come across during our work here. We also continued to run our English class for the SEDS school teachers and continue to see improvements in their communication skills every day that we spend with them, in and out of the classroom, which is great!
We ended our week on Sunday with an early rise to go and seek out some antelope (blackbuck) in the fields close to SEDS. It was a really bumpy ride as we were riding in the back of the pick up truck, but there is something so calming in a way, to riding with the wind blasting your hair and getting thrown around from one side to the other, while watching the sun rise, laughing with friends and seeing antelope run and frolick in the fileds around you. After a quick return to SEDS for breakfast, we then headed out again to shoot some material with our new friends here who are making a documentary about SEDS. We headed to what is unofficially called 'Rajen's Hill'. One of the founders of SEDS, Rajen, initiated the focus of the SEDS slogan 'Towards a Greener Tomorrow' and this area that we visited was one of his initial actions toward planting more trees and watersheds for the region. I can remember going there when I was much younger during previous visits here and it being much more brown and dusty. But this time, the greenery was spread all over the horizon, and considering the climate and the drought prone areas we were looking at. It's really impressive to see the work and effort that has been done here, but it was also a nice time for reflection for how beautiful the scenery is.
[wpvideo 56JjLAXk ]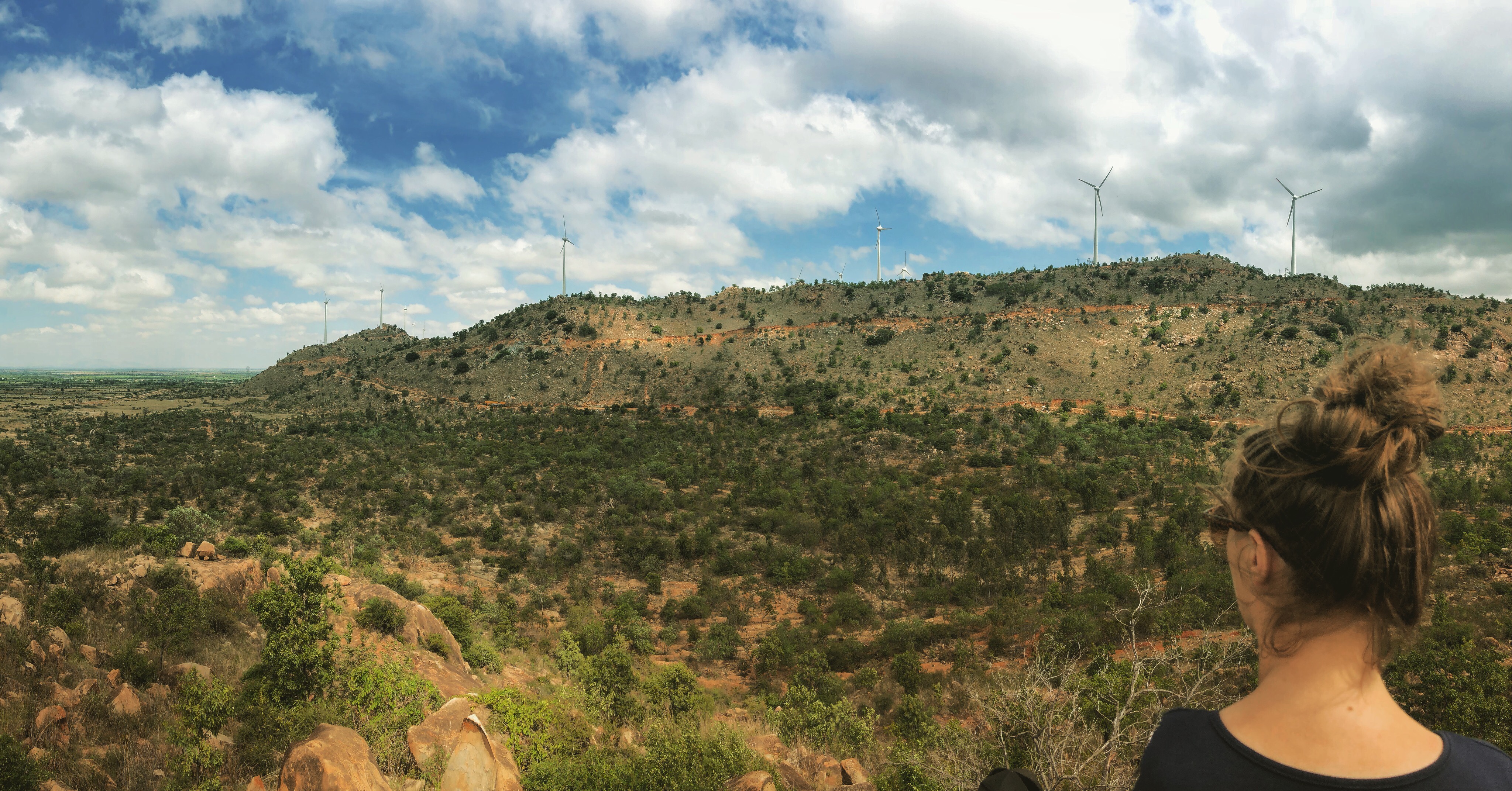 Unfortunately during the last week, Maurice had another 'full experience' scenario which wasn't an enjoyable one. The poor guy spent the day in the toilet and had a lot of time for contemplating and feeling sorry for himself. But after a few days of taking it easy and adapting diet again, he's good as new! (Well, almost)