India – Week 8: An introduction to Rajasthan and a full experience of all the senses
So this week we began to act as proper tourists by exploring in the north of India. Unfortunately to start our journey, I became quite sick with extreme allergy symptoms due to the poor air quality and then our week came to an end with both of us getting food poisoning (yay for gastro). But all in all, we've made it through the week with some exploring and some resting when needed.
We got ourself a driver for the first 9 days of our trip, and he has been great so far! Very friendly, polite and knowledgeable. (Cliche Westerner tourists in India, I know!) Though maybe the downside is that we thought it would give us more flexibility to go wherever/whenever, but sometimes we feel pressured/stressed with his ideas of what to do or where to go. But that's a cultural challenge for us to overcome and not be so polite all the time haha!
Our week started with a 2 hour delay of our flight to Jaipur from Bangalore which meant that we arrived to our hotel at around 10:30pm having still not eaten and then needing to be up and meeting our driver by 6:30am. So fair to say it was a tiring day on Monday for our first leg of the road trip!
We headed onwards from Jaipur having still not explored anything of the city yet despite being berated by numerous Jaipurians (not even sure if that's a word) to stay and enjoy the city for longer. But alas, we will be back in 9 short days we had to keep telling them! Our first stop was in Pushkar, a city of spirituality filled with numerous ghats (small crevices from bodies of water for cleansing the soul) and numerous temples. Pushkar lake (where the ghats are on the edge of) was absolutely stunning! Despite the bustling of the street markets and city fair that was happening at the time, we felt a moment of zen when we stopped to appreciate the view of the lake and the surrounding nature.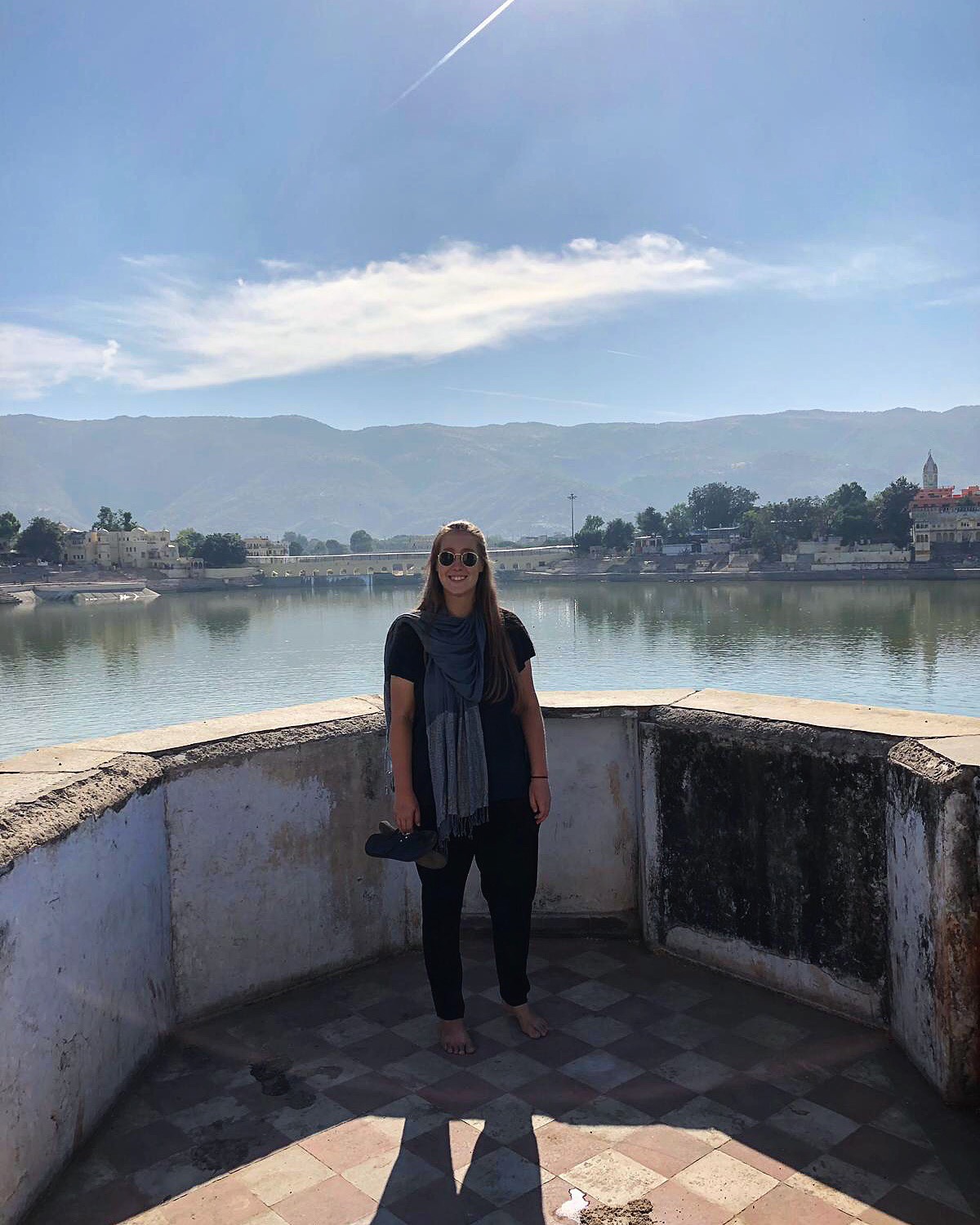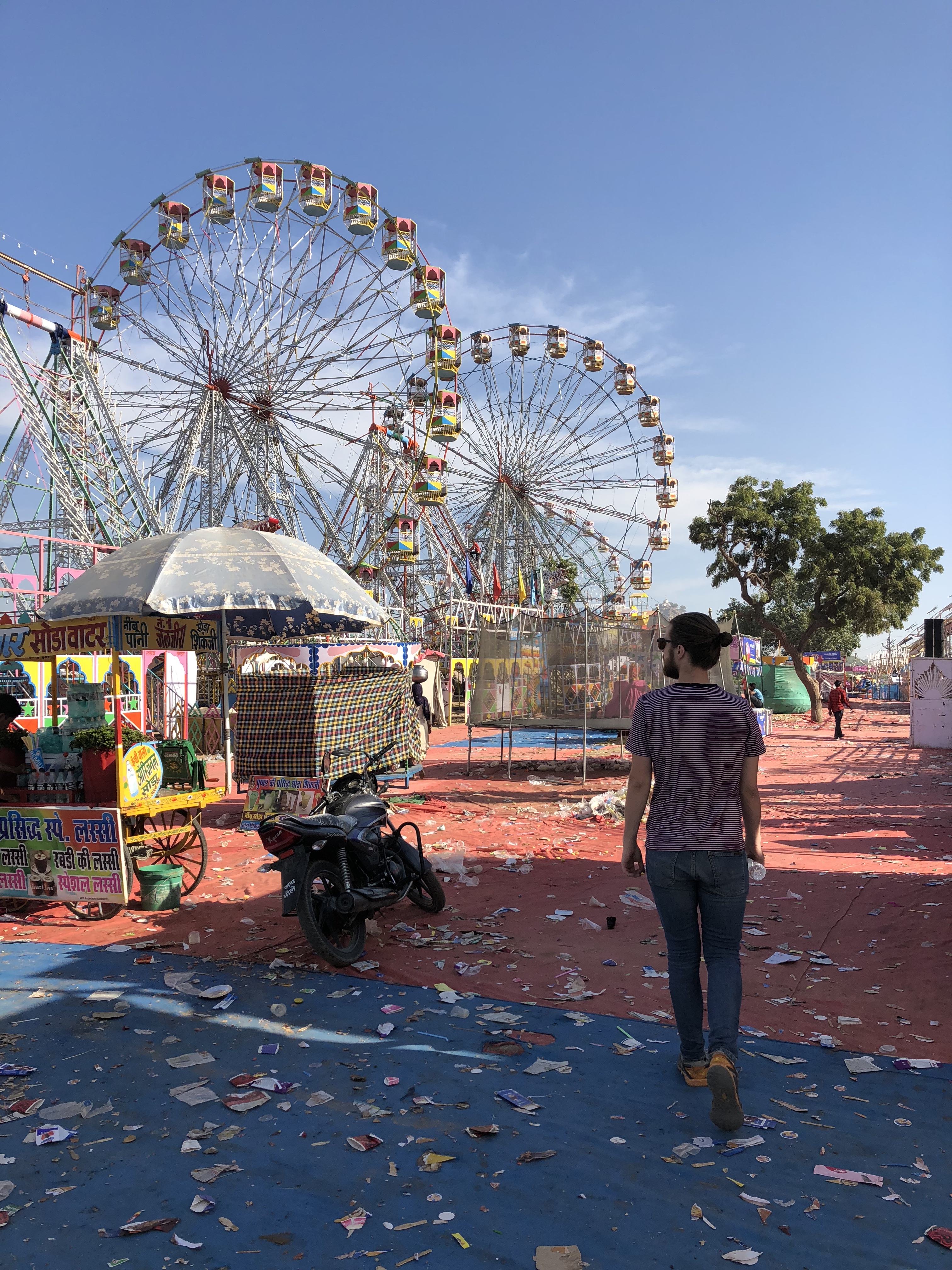 Arriving in Udaipur later that day, we were excited again to see that this city also had many lakes (Fun fact: Udaipur is known as 'City of Lakes'). The sun's rays combined with the smog created a sparkle and haze on the water's surface that was mesmerizing and we enjoyed our time walking around here. During the day and a half in Udaipur, we managed to find our way exploring the maze of small winding streets, the many many shops selling similar but really nice patterned clothing and the ridiculous amount of western cafes. We succumbed to a tourist trap of visiting the City Palace. Though we enjoyed seeing the impressive architecture, the artwork on the walls and the view from the windows, at times we felt overwhelmed with the amount of cliche tourists and intense shouts of offers for guides that were around us for our walk through. We had to remind ourselves that we are also probably part of the stereotype of tourists here and to instead remember to enjoy the beauty and ignore the fussing photographing tourists (who literally took photos of every little spec of the palace).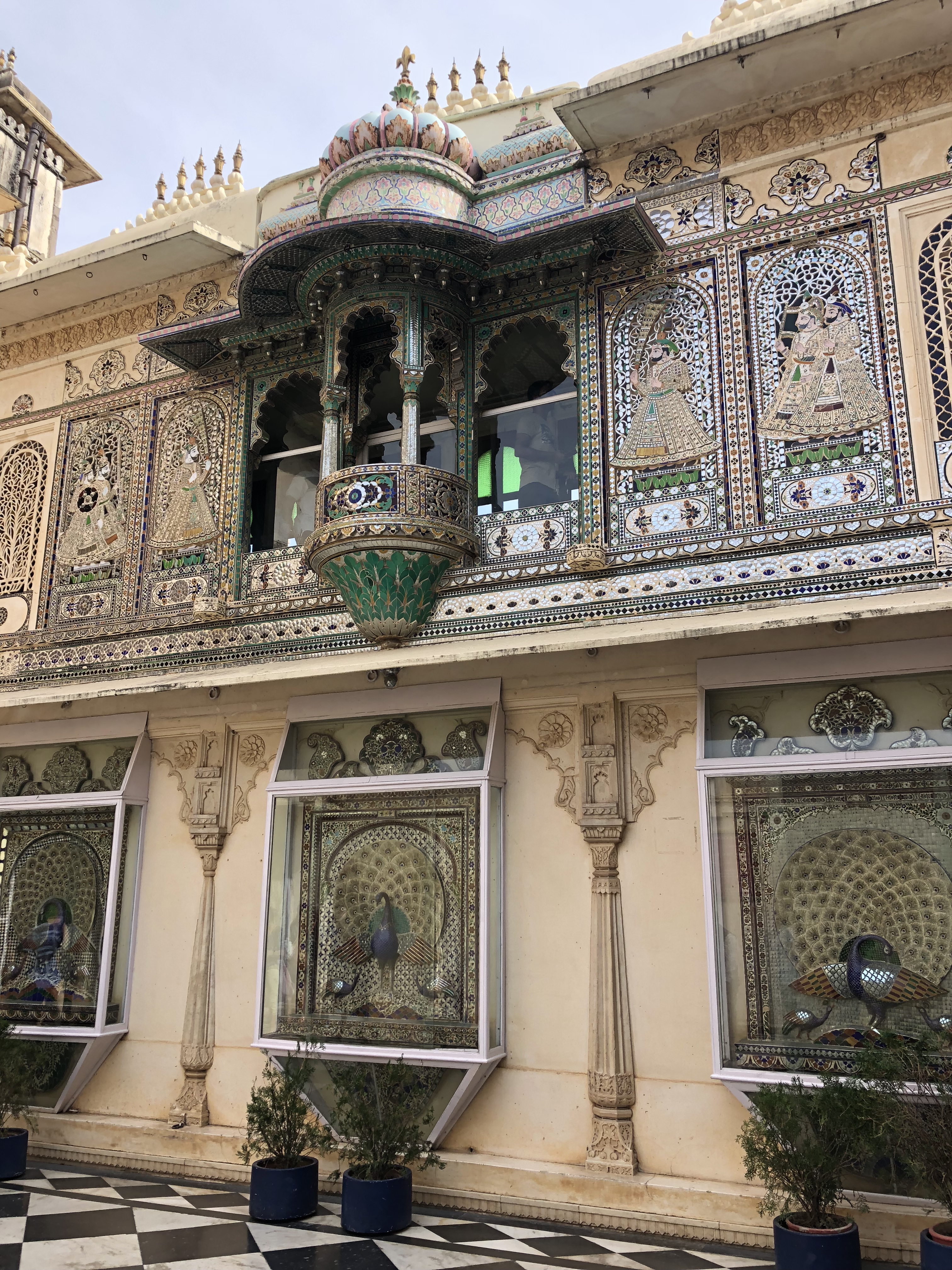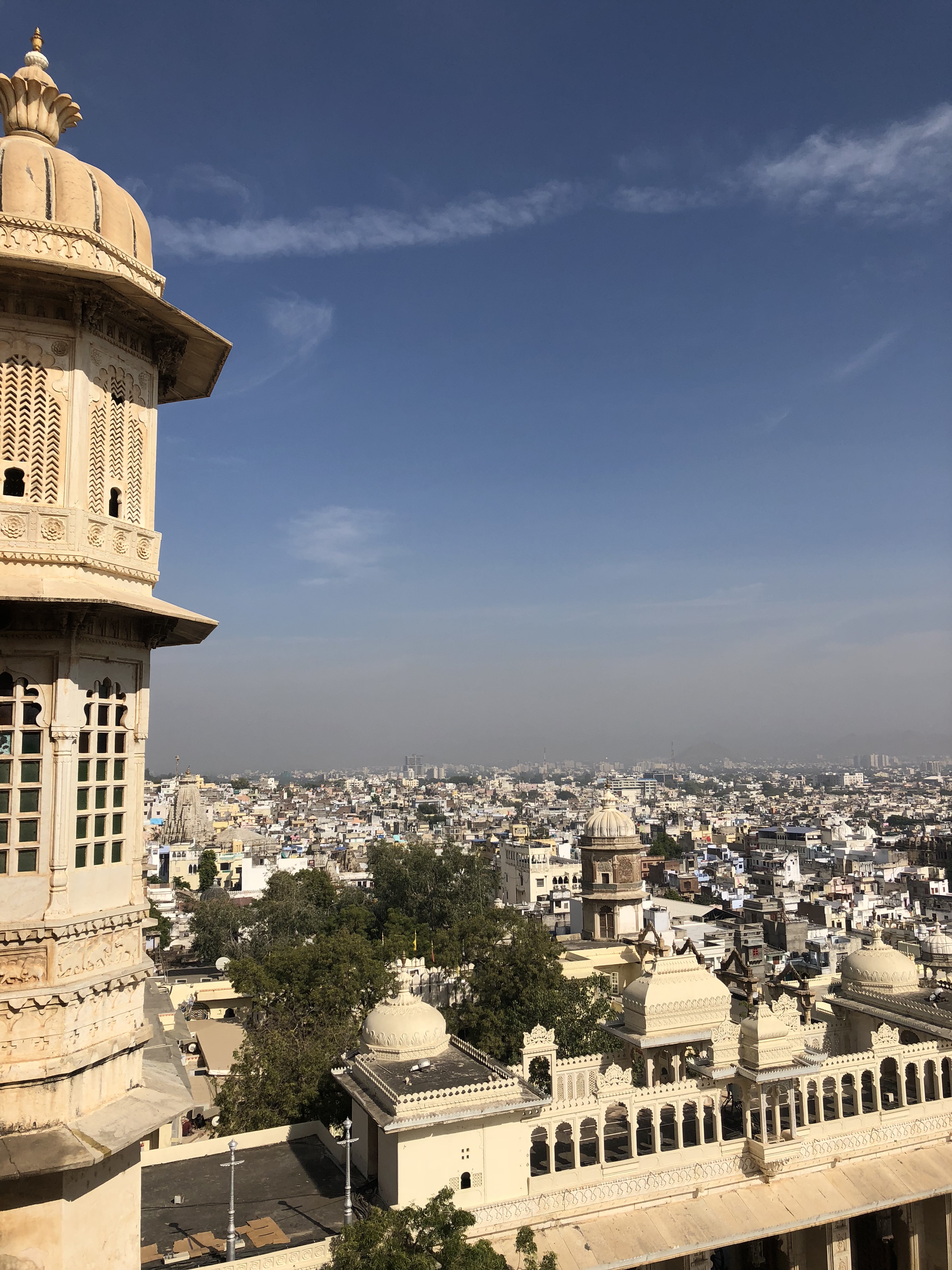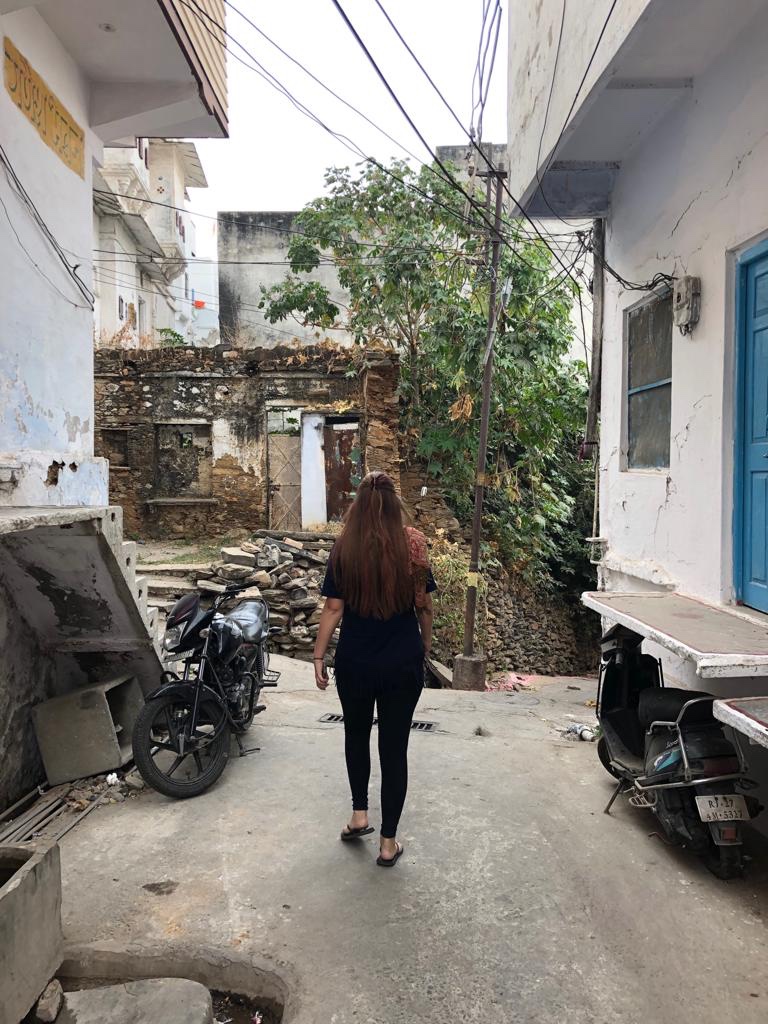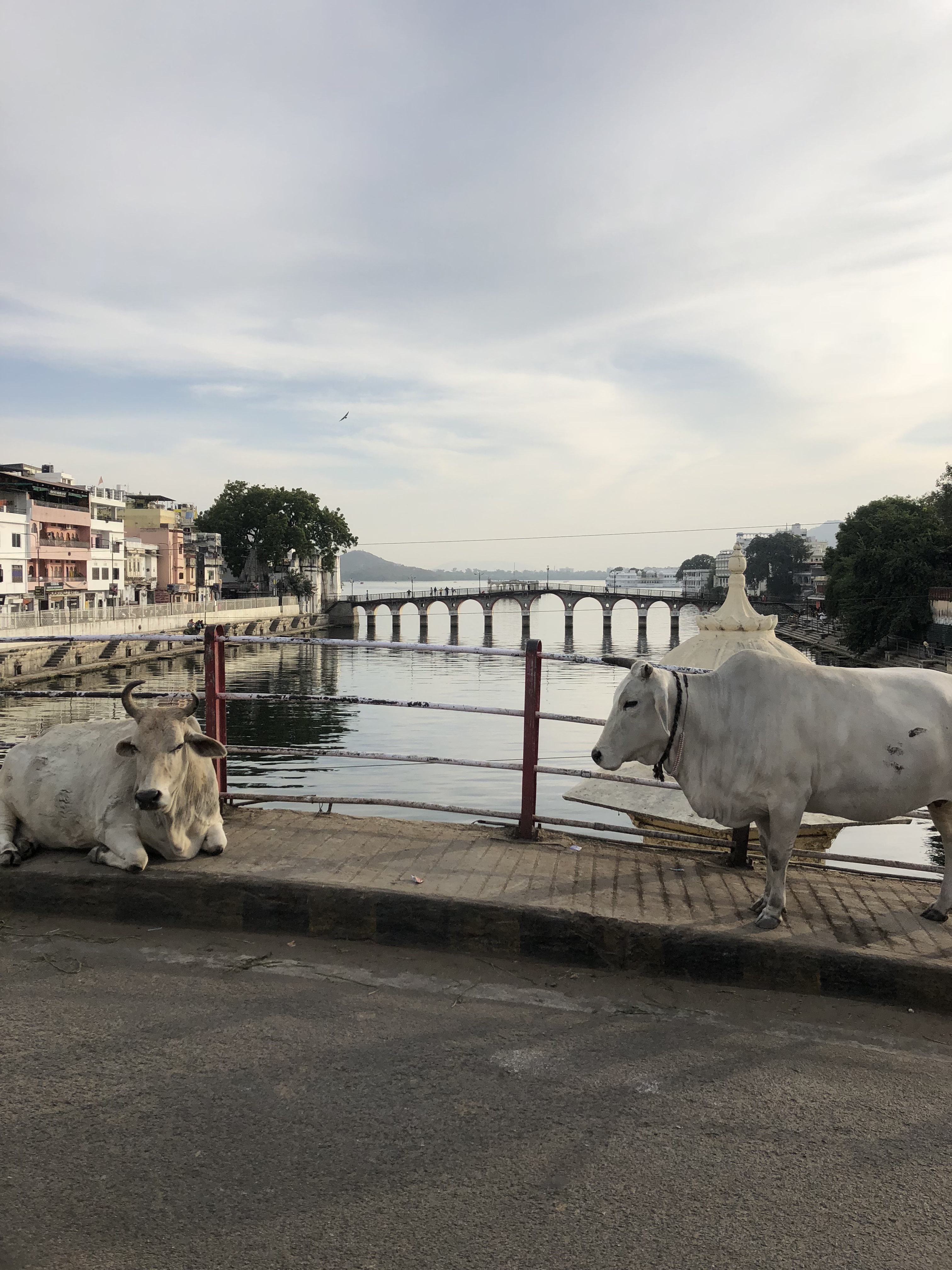 Onwards from that, we headed into the mountains to Mount Abu! I was feeling a bit drained with sickness on arrival so I opted for staying in for a nap for a few hours while Maurice headed out. He visited a temple up on the top of one of the mountains with amazing views. The view was definitely the highlight, though the inside of the temple was super vibrant and colorful. After some much needed rest, in the afternoon we headed out onto the lake (Nakki Lake) with a cute little paddle boat and enjoyed the calmness on the water. Surrounded by a small village on the shore on one end, and hills and trees on the other edges of the lake; it was perfectly relaxing. To end the day, we headed up to Sunset Point. The views did not disappoint and after being persuaded by our driver, we posed for a few photos with excited Indian tourists with the lovely backdrop.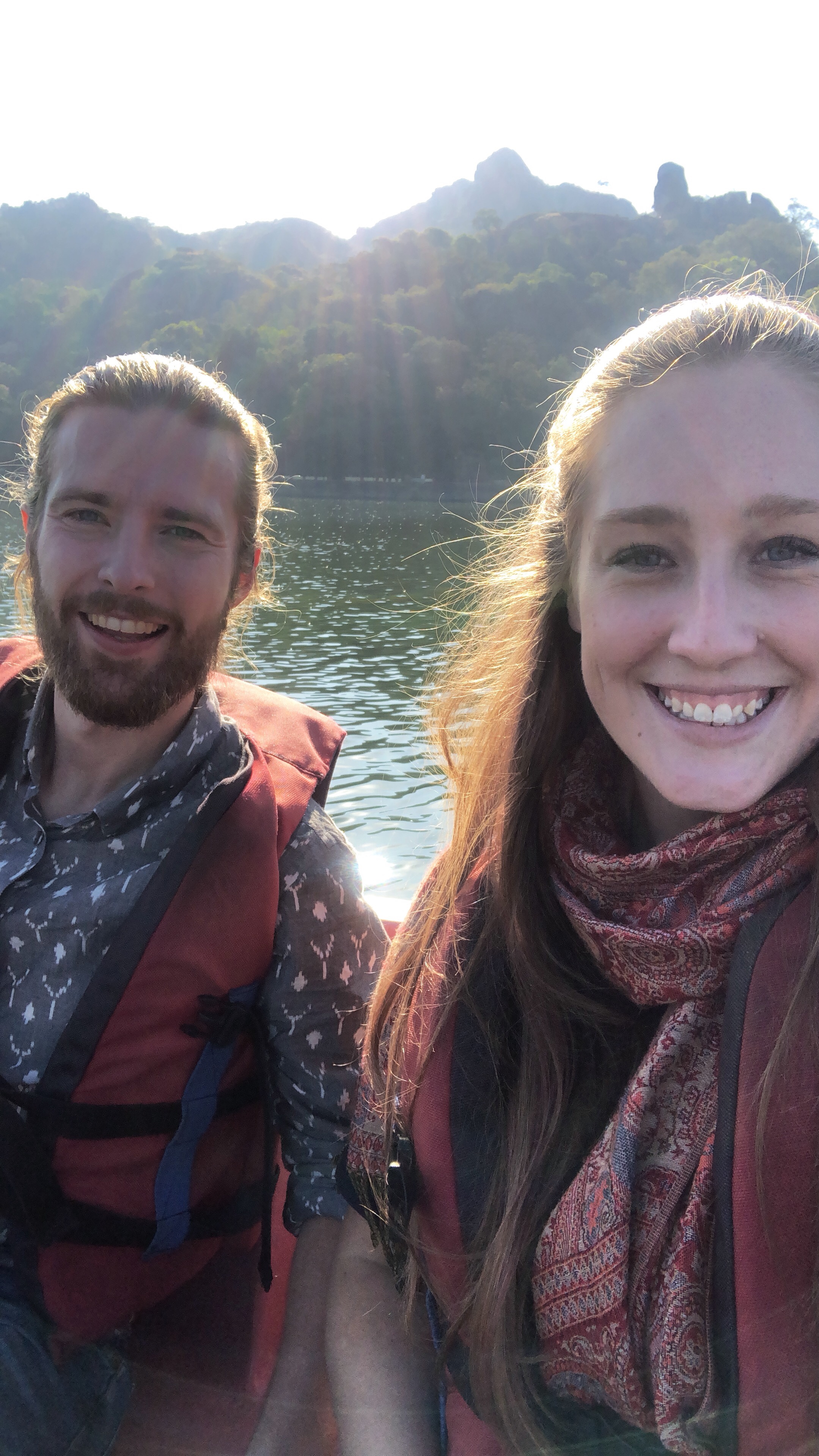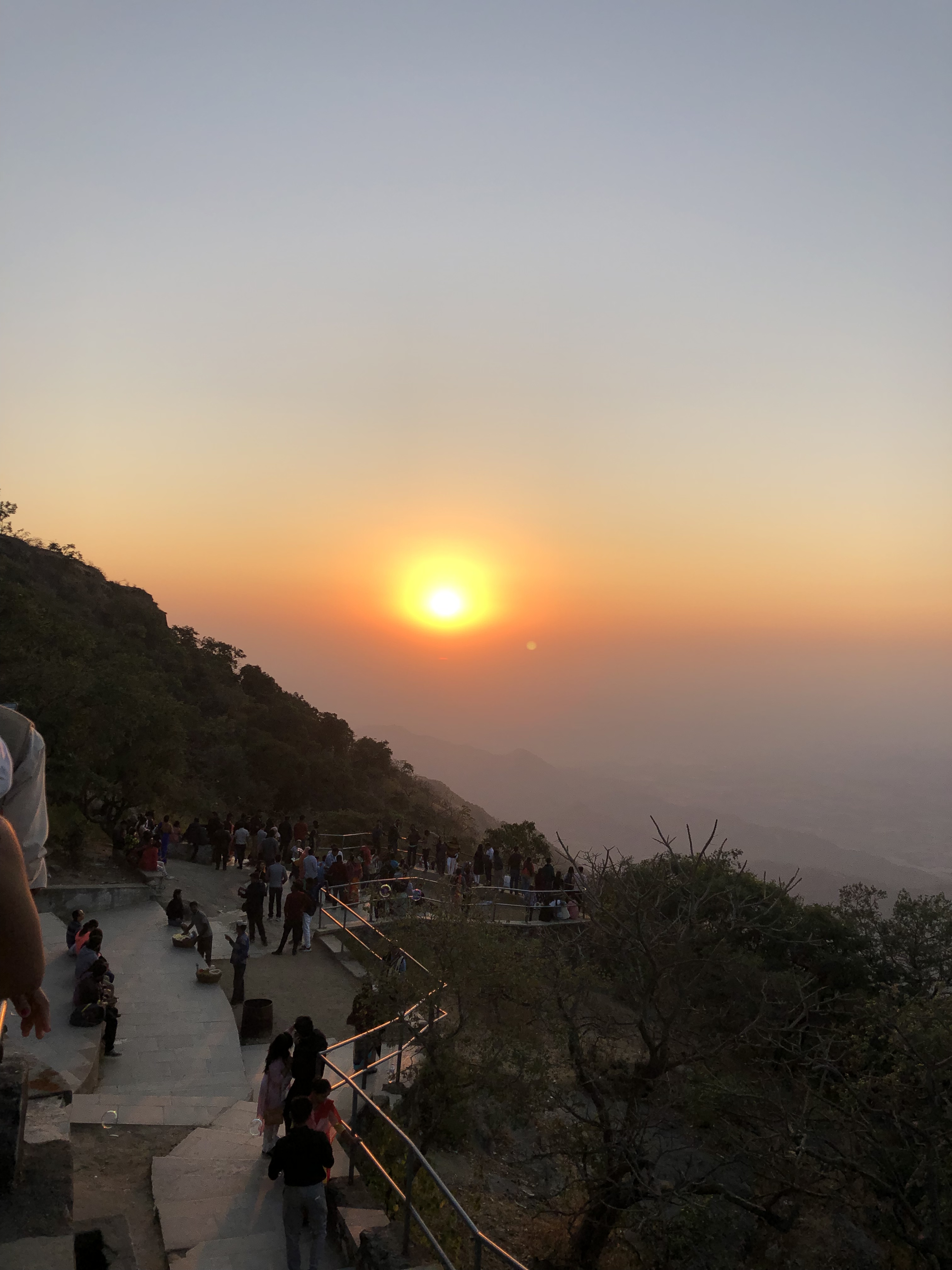 But disaster hit that night suddenly… PAM PAM PAAAAM 💩🤮
Food poisoning. Awful awful food poisoning.
I'll spare you the details…. but let's just say that we definitely experienced the 'full experience' for 18 hours, we now also learnt a lot about each other and our bodily functions and we also really got to know the hotel staff who had to keep fetching up more and more bottled water for us to keep hydrated. Unfortunately the rest of our time in Mount Abu was spoiled though we needed our rest and didn't physically have a choice.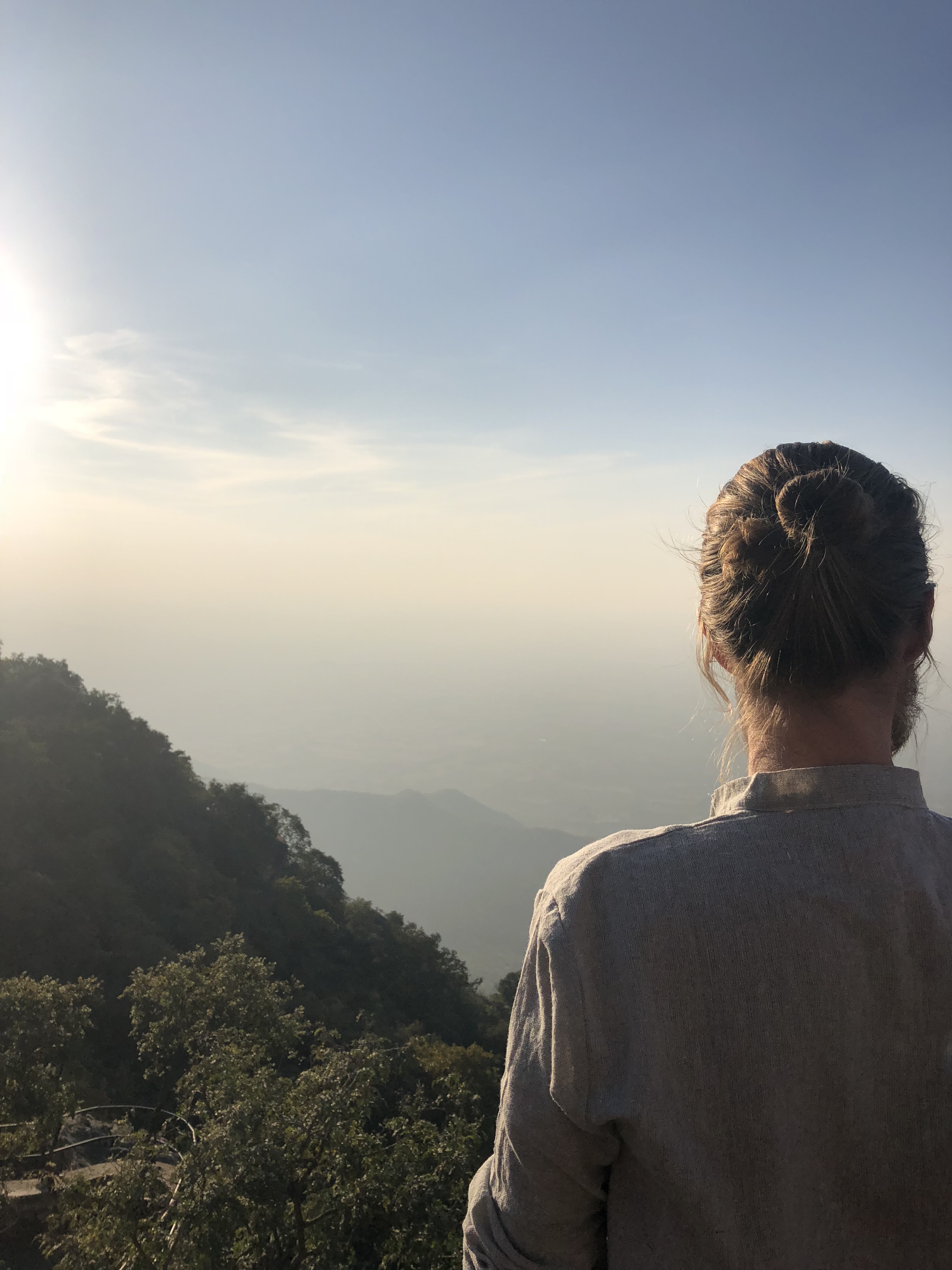 On Saturday when we woke, our bodies were feeling a bit stronger so we decided to venture onto Jodhpur; and we are so glad we did! On the drive, we stopped a couple of times; once to check out a small village that is known for its weaving and special blanket/carpet making and at one home we learnt how to weave and create patterns with thread. At another stop, we visited a temple for getting a blessing for a safe journey as it is said that anyone who passes but does not stop is in for a dangerous trip. There is an interesting story of the temple and motorcycle that is presented there (in case you are interested in reading: https://en.m.wikipedia.org/wiki/Om_Banna)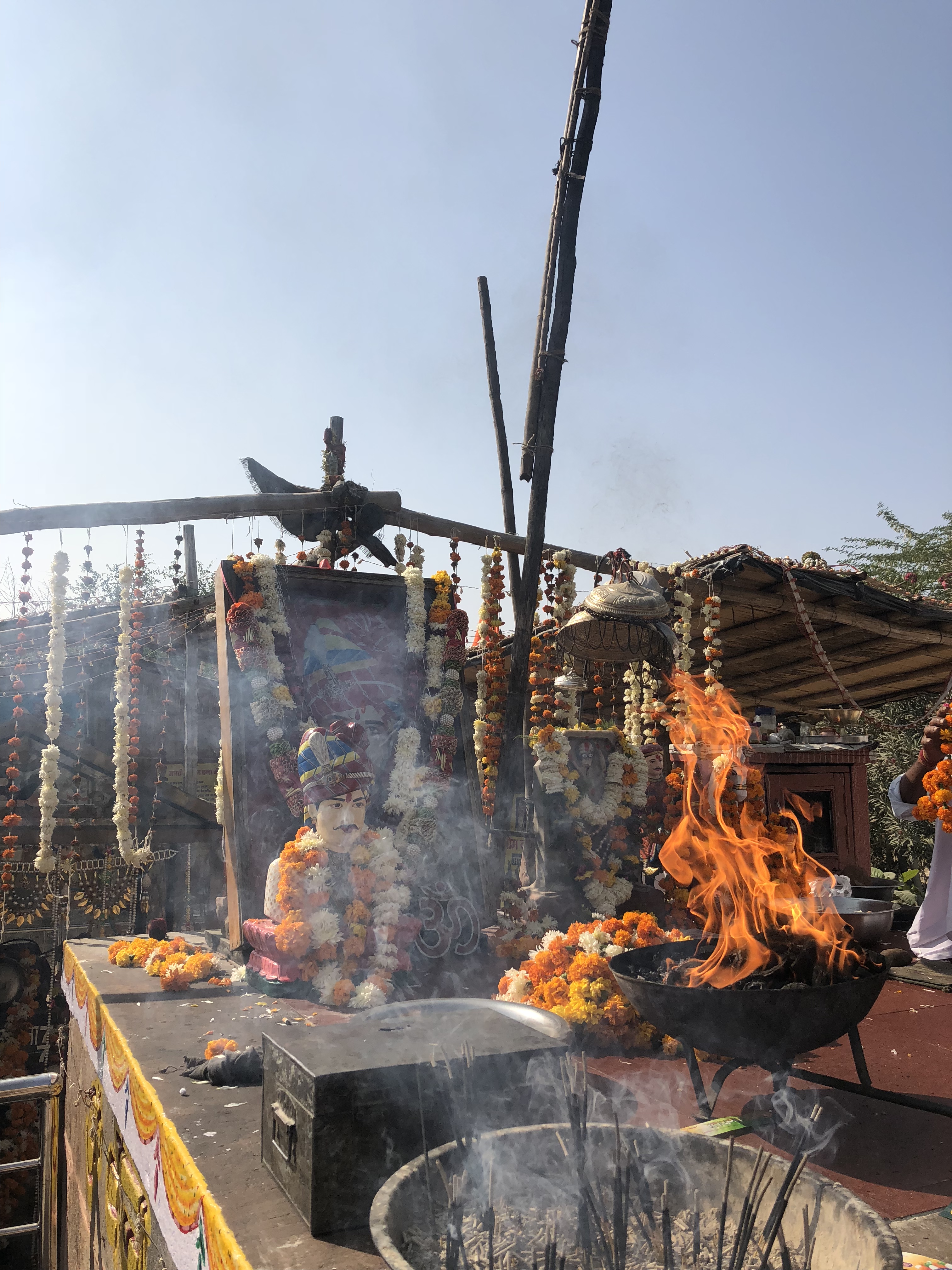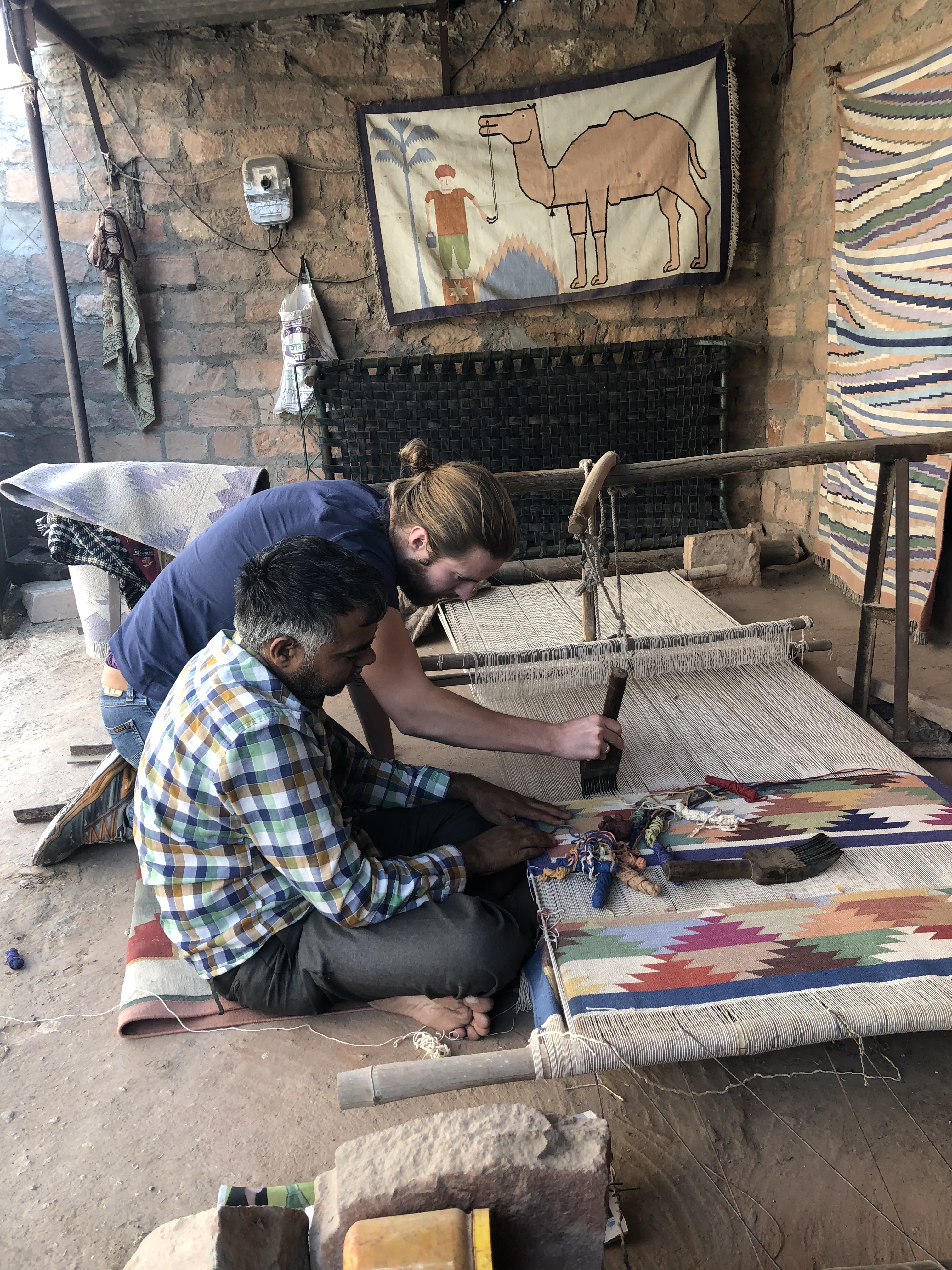 There is something about Jodhpur though, as soon as we arrived, we felt very chill and comfortable and excited to explore despite our continuing poor health. Our first stop in town was to a sweet cafe inside the main market square. It reminded us of a cafe or bar you would find in Europe as the tables were all outside and you could easily people watch without being disturbed but also view what was going on with all the shoppers and the stalls from afar.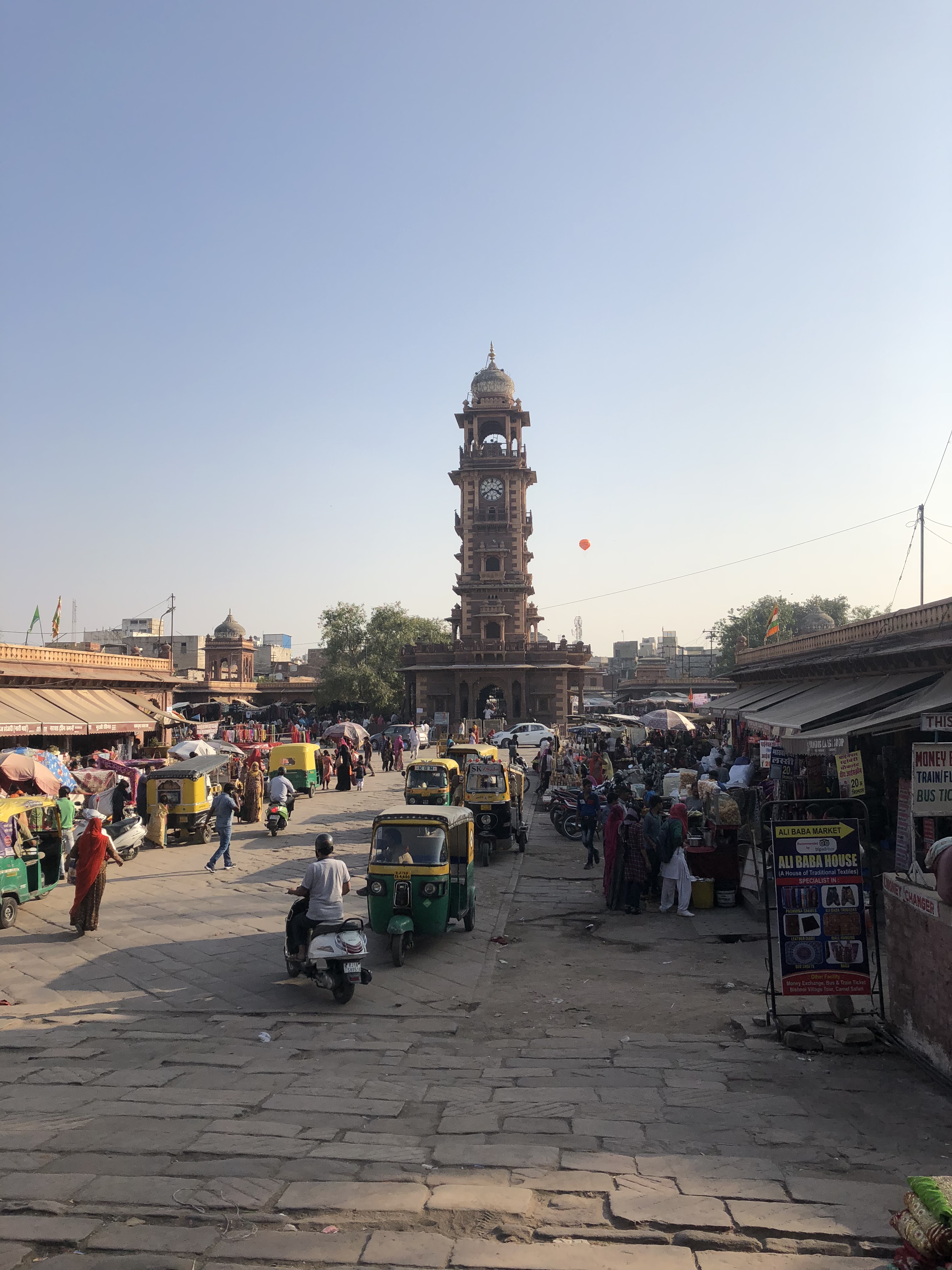 Sunday morning we headed onwards exploring to Mehrangarh Fort, easily the most impressive architecture, building etc I've ever seen! Super intricate designs, pretty paintings and art and ridiculous views! We walked around a little and enjoyed the views over the city though due to my health still overcoming me, we didn't enjoy it as much as we would have wished. So we ended up going back the next morning again as we were now feeling fresh to get the proper experience and the stories of it! Worth it!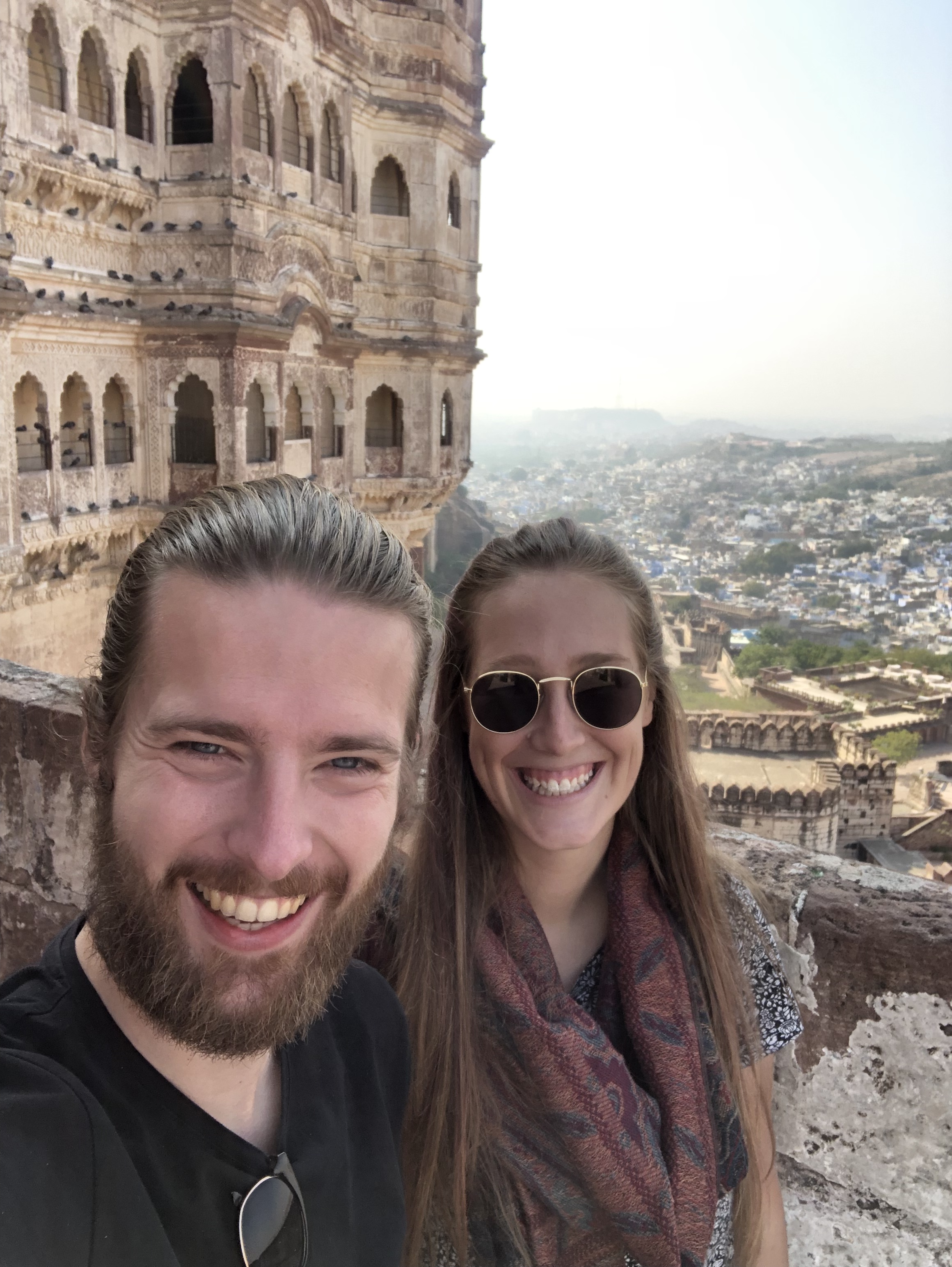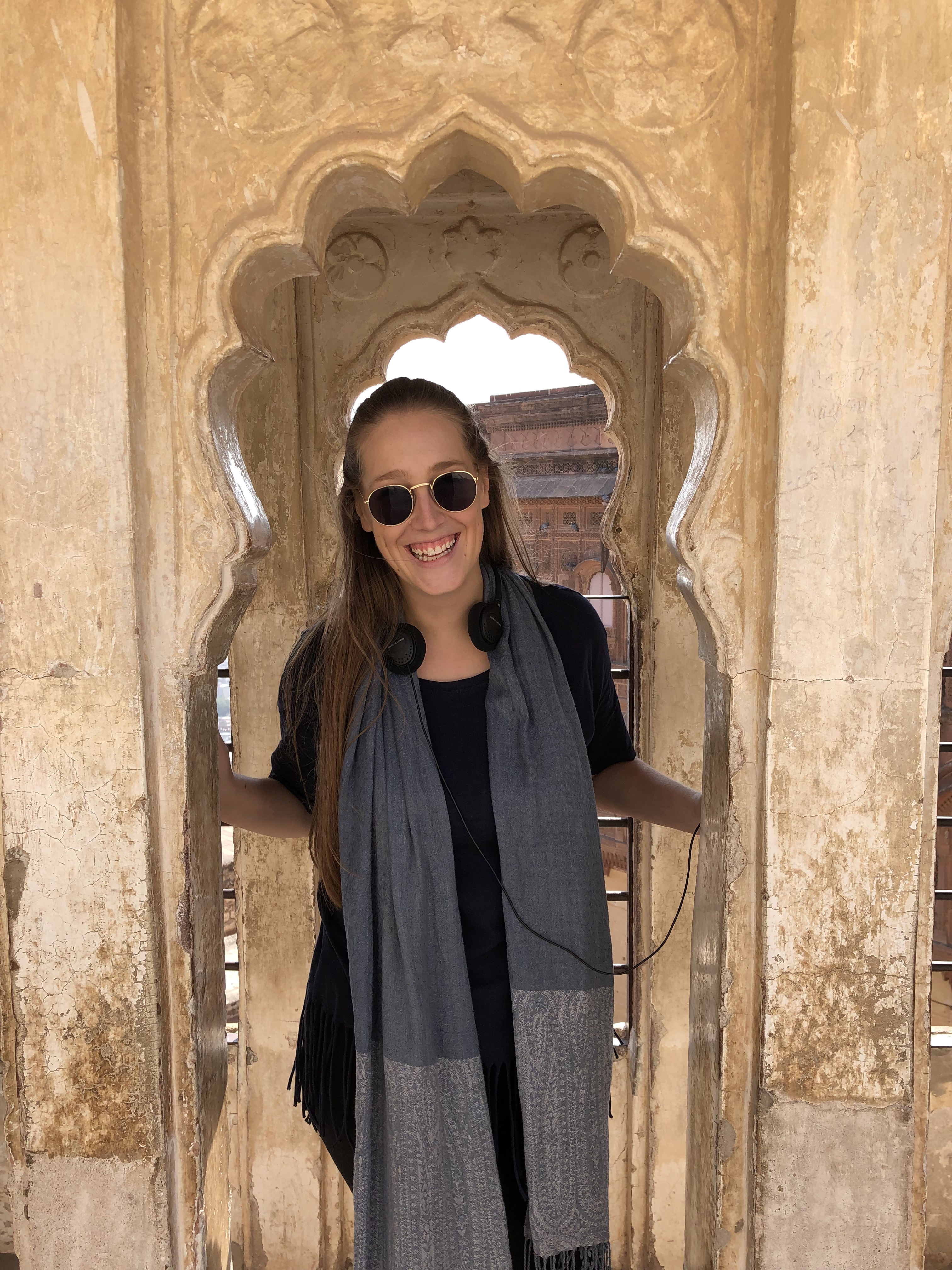 Some observations and appreciations from India so far:
– Indians are very affectionate people. Coming from a very unaffectionate person, this has been something that stood out from the start of our trip. The women that we meet or have worked with were often holding my hand, stroking my hair or touching my arm. This was done in a way of sincerity and friendliness once we had overcome initial introductions. They also do this to each other to demonstrate friendship and companionship of one another. I've also seen this with men and boys of all ages. Whether they are sitting around or walking together, it's common to see them either holding hands or with their arms around each other. It's very sweet to see such affection for each other and how genuinely friendly and polite everyone is to us and to each other. It really makes the experience and the exploring just that much more pleasant.
– As Westerners, we have learnt that we aren't very direct at all (even though at home I'm told I can be quite blunt). It's easy to end up being dragged around, spending our time and money doing things we aren't very interested in if you don't just say 'no' or 'we want to do _____ instead'. At home I often try to be a 'yes' person, trying new things and being open to opportunities that come up. But if we would do that here, we would definitely be taken advantage of. So it's a hard balance to be open to new things but also being very firm and certain of our decisions of what to do. Because in reality we aren't certain of our decisions at all, we only know what google tells us from our minimal research. We are learning from that though and I do think improving slightly in our preparation with every encounter. I still don't think it's something we could take home with us in our own cultures, though it's definitely helping us with our own awareness here.
We are now on our way to Bikaner for the next 2 nights!