India – Week 9: The End of an Adventure
This is post is way later than usual and I'm really sorry for that. A lot happened in our last week in India, including leaving two days earlier than we planned to, a visit to the hospital as soon as we got back in The Netherlands and a lot of bed rest. But first the fun stuff!
We started the week with yet another visit to the Mehrangarh fort in Jodhpur, before heading off towards Bikaner. On our way, the scenery slowly changed from a little bit deserty to proper desert as we were making our way into the Thar Desert. Sand dunes, shrubby bushes and lots of camels welcomed us. We stopped at the Karni Mata temple, otherwise known as the Rat Temple. The temple itself wasn't that spectacular, but the thousands of rats running around were. We both felt a little bit grossed out and we pushed ourselves to stay a bit longer than what felt comfortable. I am still amazed by the amount of superstition, religiousness and worship that is part of the Indian culture. Whether it's a magical bike or rats, everything here seems to have the potential to be turned into an object to be worshipped and prayed to.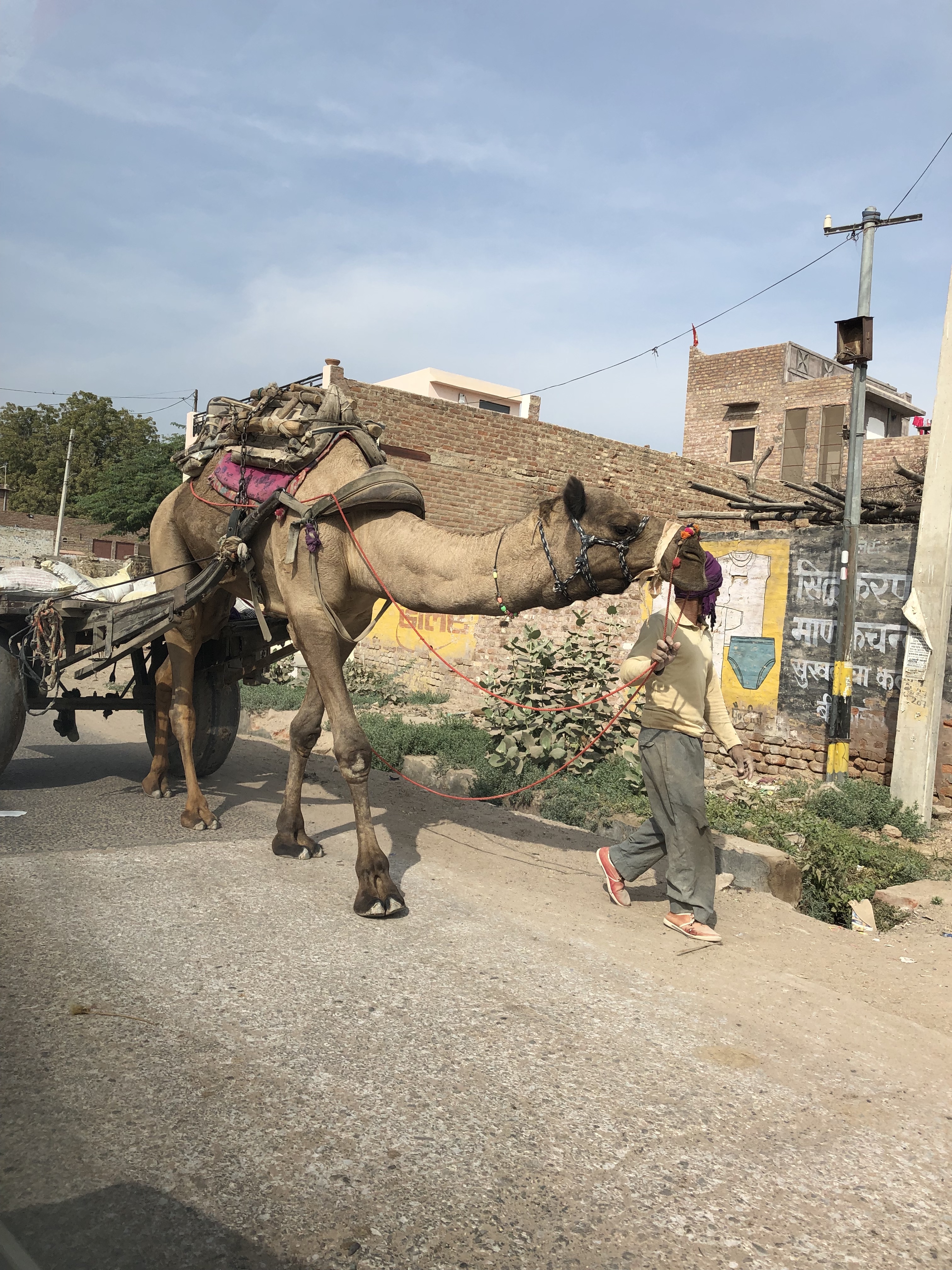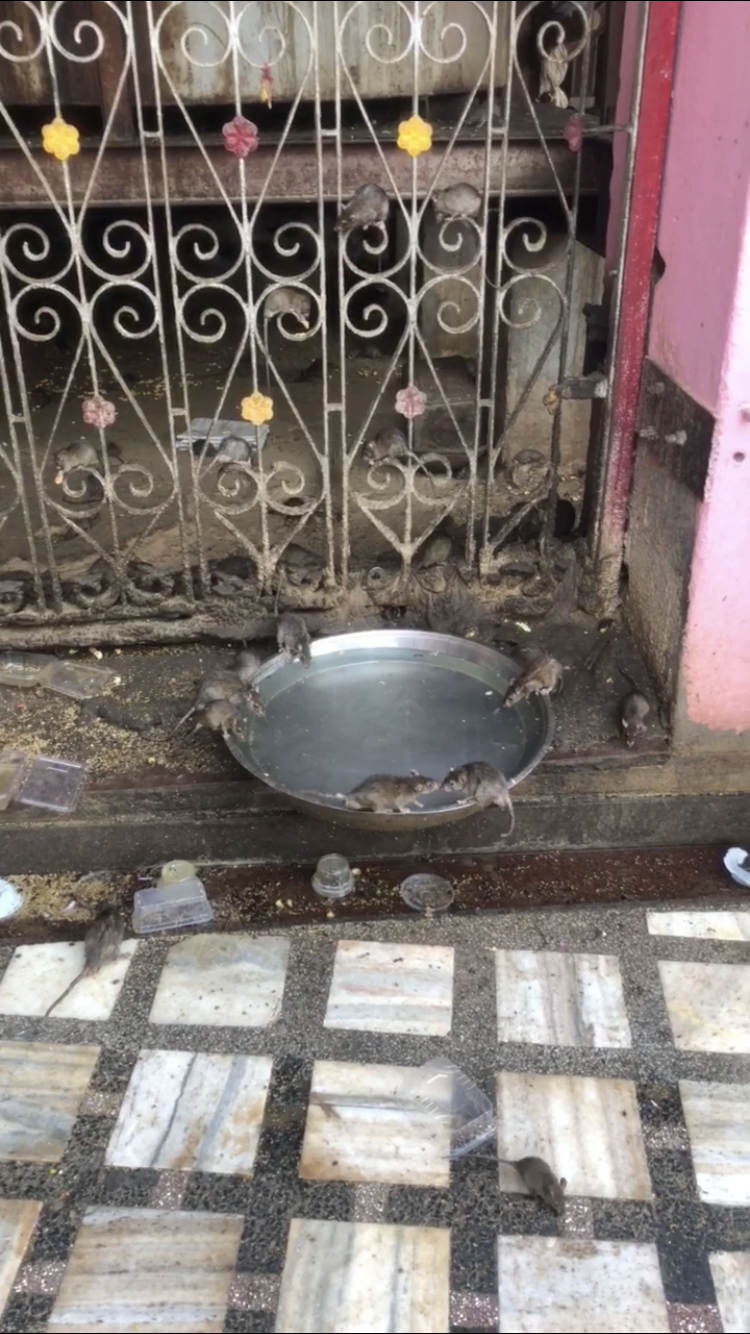 Apart from the new scenery, Bikaner wasn't super exciting. We visited Junagarh fort, which had some really impressive art work throughout the fort and we turned ourselves into the ultimate tourist by going on a two hour camel safari. The safari was a nice trek through the desert, where we were able to spot some eagles, buffalos and other wildlife. Kirra wasn't too comfortable on the camel, mainly because of it's height. I was actually shocked about the height of the camels, they're so much bigger than I thought! We skipped the overnight camel safari that we planned in Jaisalmer due to our food poisoning in Mount Abu, and in hindsight I'm glad we did because two hours on a camel is more than enough, not only because it's not really comfortable, but also because the camels seem to be in distress and our guides whipped them on multiple occasions. This wasn't per se unexpected, we're not that naive, but it was still very sad to see.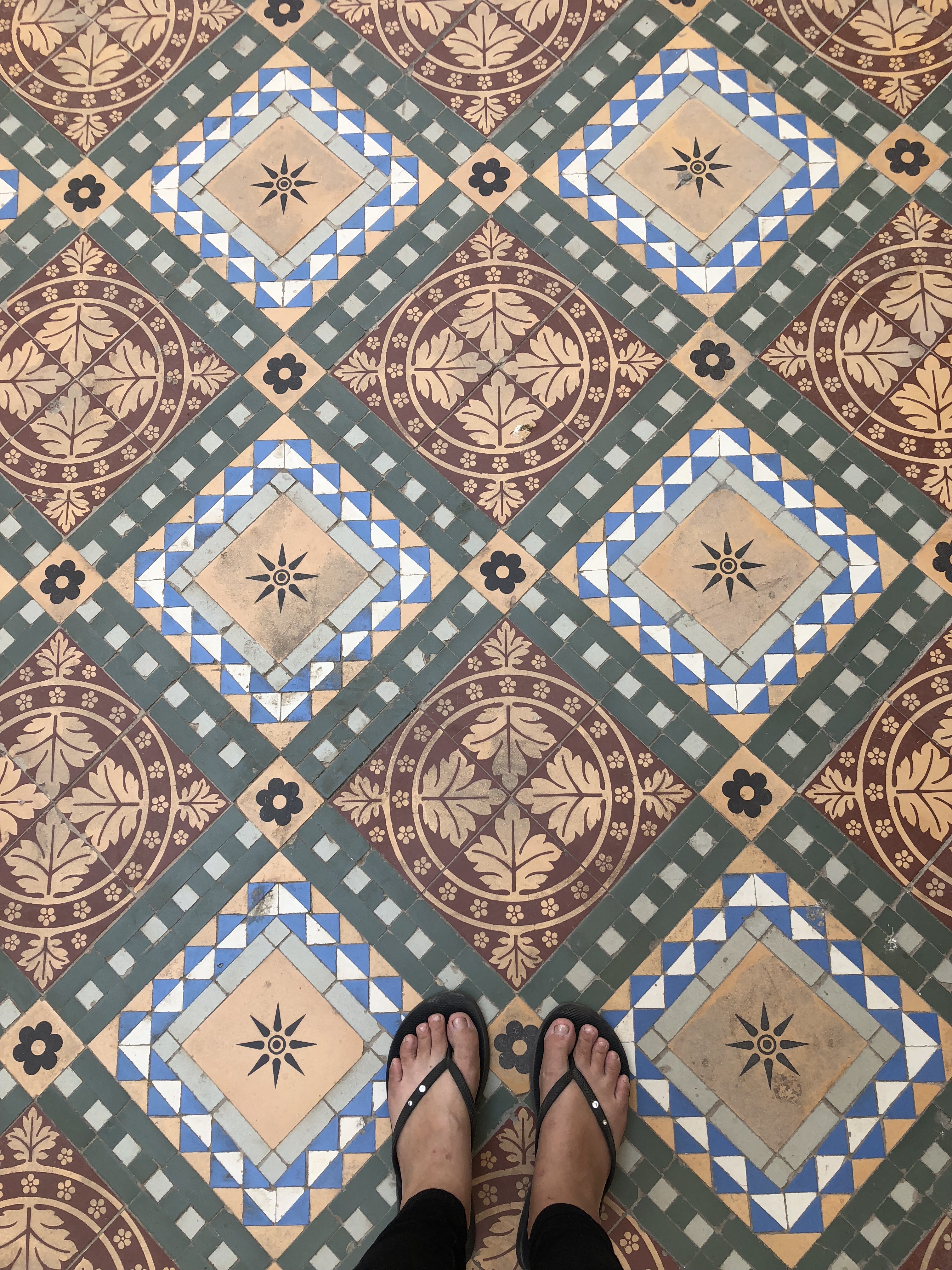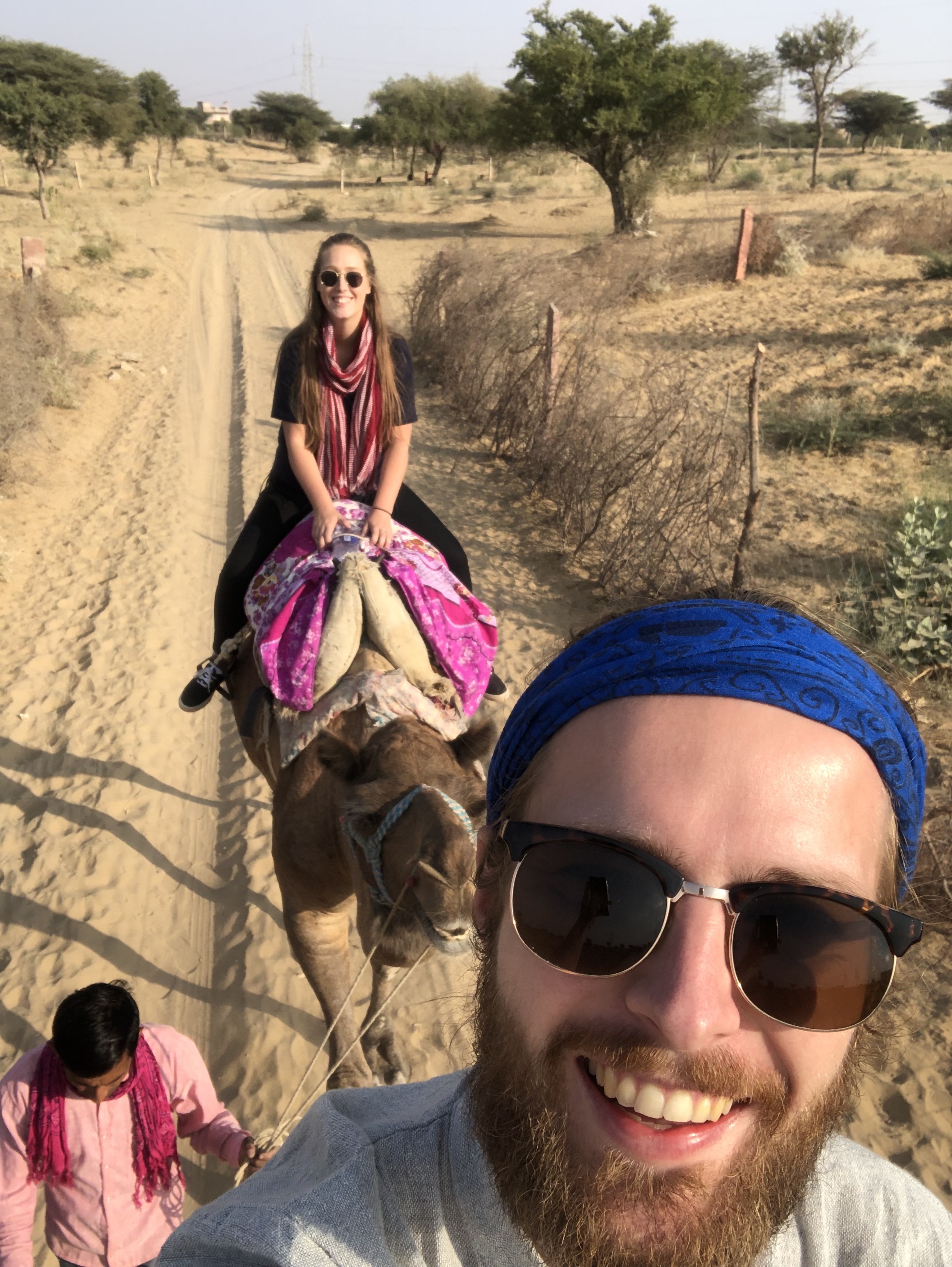 The next day we had one last drive with our driver for the last nine days to Jaipur. We arrived here a week and a half ago from Bangalore, but we hadn't see anything of the Pink City yet. We arrived in the late afternoon and went out for dinner at a restaurant that we'd found on the internet. We hadn't checked the usual suspects like TripAdvisor before going there, but as soon as we arrived we knew that the place must have had a high rating on TripAdvisor, as the restaurant was packed with white people. After being in India for 8,5 weeks, we both felt surprised about seeing so many white people together haha! It really shows the power of platforms like TripAdvisor and why everyone keeps asking us to rate their restaurant, hotel or service these sites.
The next day, we explored Jaipur by going into what is called The Pink City, the part of Jaipur where all the buildings are, well, pink. Jaipur's nickname is The Pink City, but there's a central old-town area which is the actual pink city. Anyway, we visited some palaces and went shopping for a change, because we cannot return to our friends and families empty handed of course! After two nights in Jaipur, we left for Agra; the second to last city we were planning to visited before flying back to Amsterdam.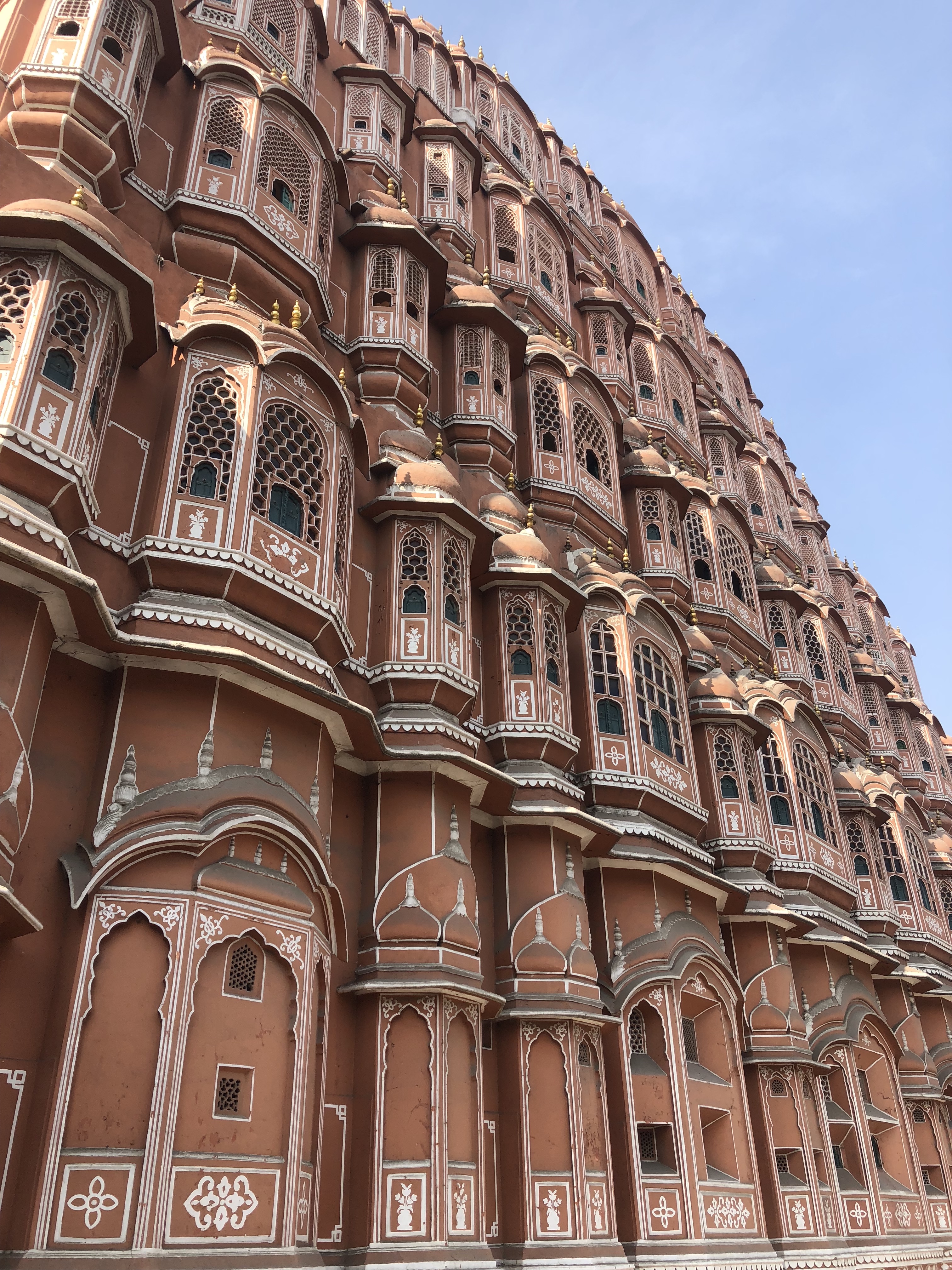 On Friday however Kirra got a fever during the night. She barely slept that night and she still had a fever when she woke up on Saturday. I on the other hand experienced vertigo upon waking up; everytime I turned my head it felt as if my brain was slowly catching up to what my eyes already saw, making me feel light headed and dizzy. And there was a lot of smog, which basically caused us to feel out of breath just from climbing a couple of stairs. Not ideal! We visited the Taj Mahal regardless, which was really impressive, even though it was hard to enjoy its greatness due to how we felt. When we got back to the hostel in the afternoon, desperation crept into our moods. The smog wasn't getting any better and it was supposed to be even worse in Delhi, our stop for the last two nights in India. Furthermore, Kirra kept feeling hot and cold and she kept shivering and my vertigo wasn't getting better either. We decided to reach out to KLM, our flight operator, to see if it was possible to reschedule our flight. They were so helpful, within 10 minutes they rebooked us on a flight that would leave that same night, which was a direct flight instead of with a stopover in Paris like we originally supposed to have and they waived the costs for rebooking due to our health problems. We only had to pay for the ticket difference, which wasn't that much. So all of a sudden we were on our way to the Delhi airport; on our way home after two months!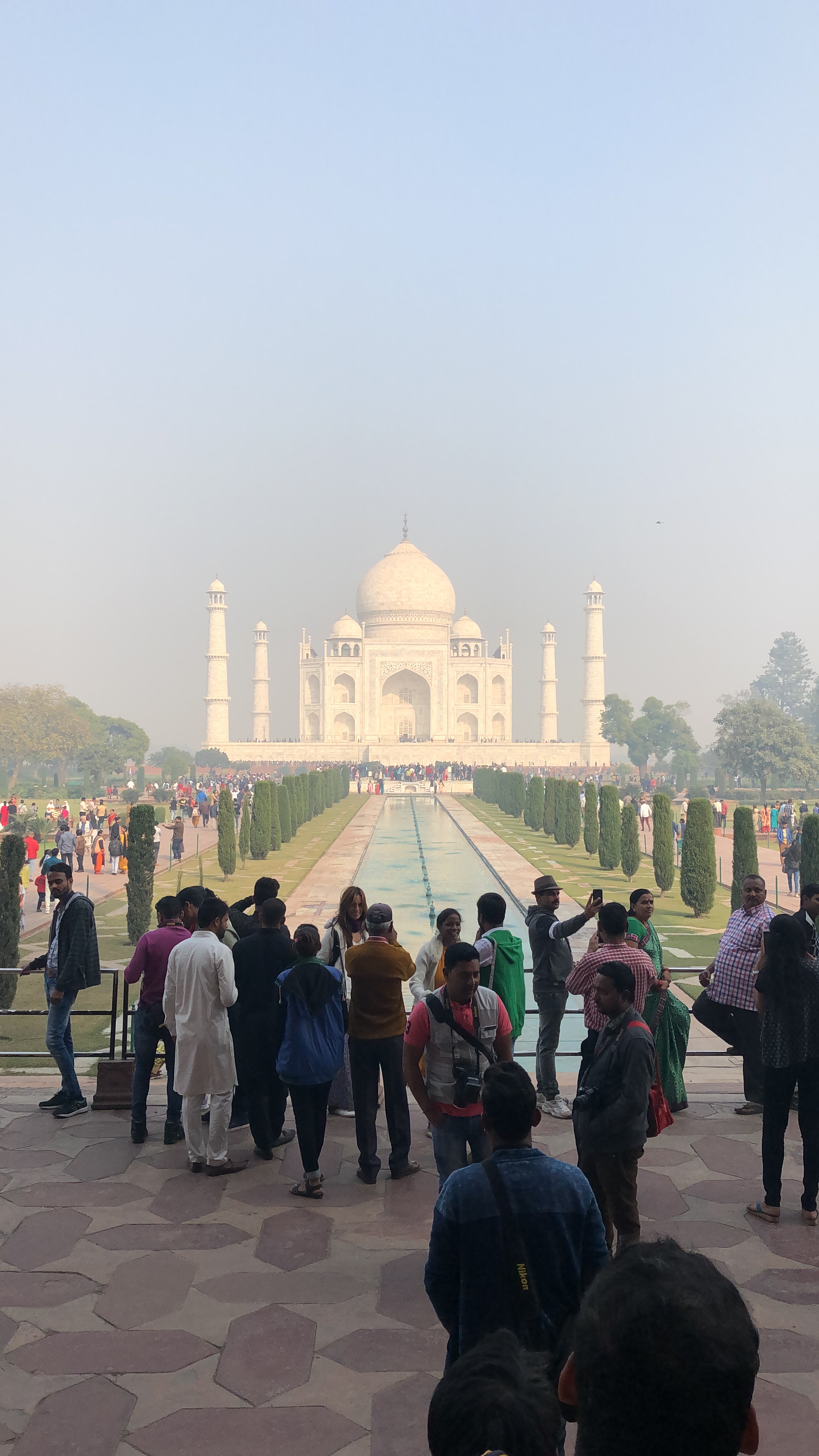 We arrived in Amsterdam on Sunday morning, where we immediately visited the hospital to make sure Kirra wasn't suffering from malaria. Fortunately she wasn't, but she was and still is (it's Thursday today) suffering from dengue, another tropical virus. And by the looks of it, I also have it, so we've both been sick in bed ever since we came back. Our last weeks in India have been marked by health problems, including severe allergies (Kirra), constipation (Maurice), food poisoning (both) and now dengue fever (both, probably). But I'm still enormously appreciative of everything that we've experienced, in the South at SEDS and in the North on our roadtrip. India has pushed my limits and extended my comfort zone in so many ways:
when almost everyone wants something from you (money, selfies, gifts) because of your skin color
when having my first teaching experience when we were teaching the teachers and the students at SEDS
when seeing and smelling all of the rubbish on the side of the road
by being this for away from home for this long (I had never been away from home for more than 5 weeks)
when seeing and smelling the open sewers in the cities
when seeing people living in extreme poverty
while driving on the highway
when I found myself in uncomfortable situations because I couldn't say 'no'
while experiencing hazardous smog conditions
by having to spend 9 weeks straight, 24/7 with Kirra 😉