The Balkans – Part 2
This week took us to Mostar and Sarajevo in Bosnia and Herzegovina for Christmas. Then onwards to Podgorica in Montenegro with Maurice joining us too.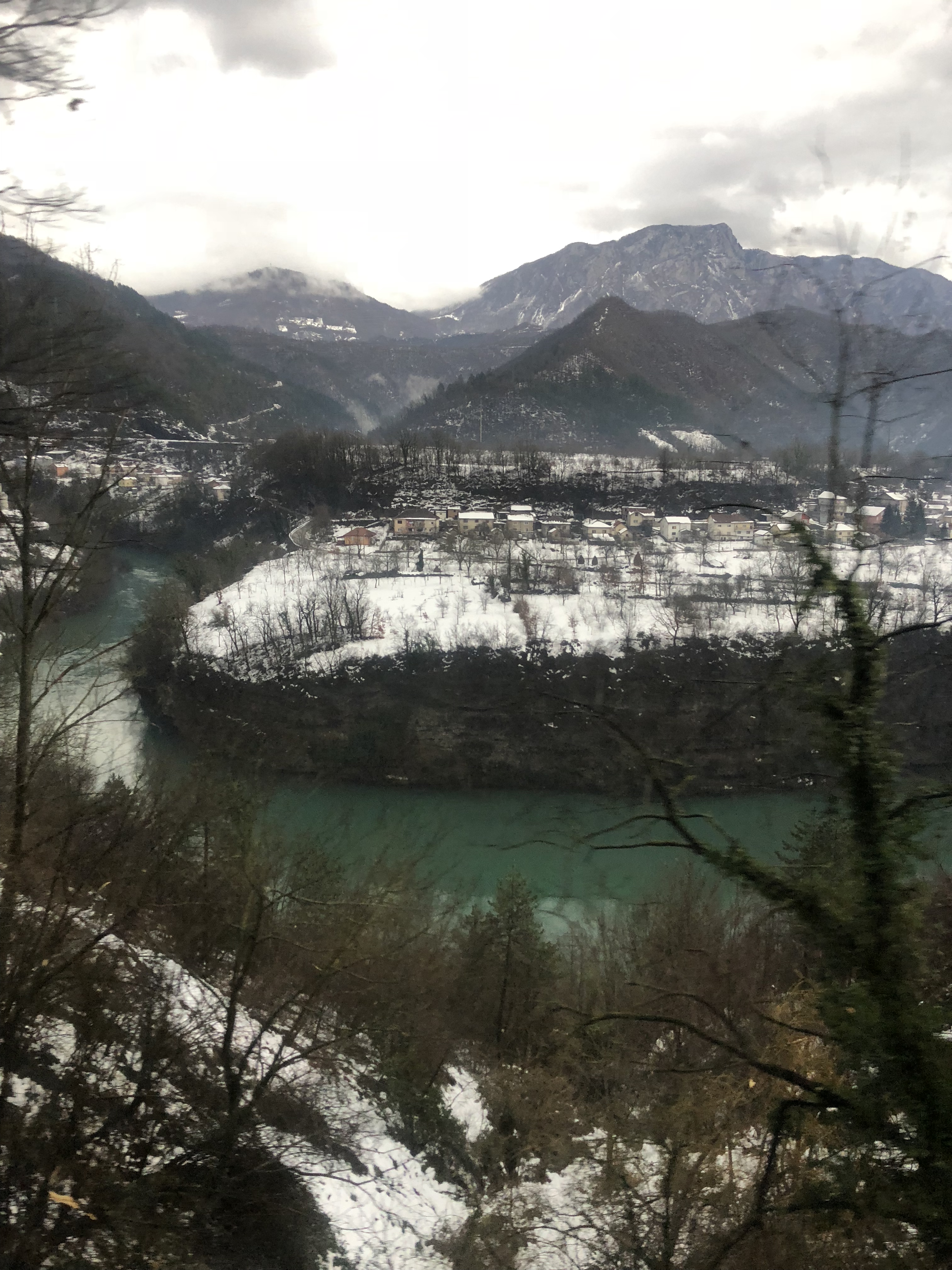 Our entrance to Bosnia was to Mostar. A ghost town on arrival at 8pm but the following day was a little more lively. Walking through the streets you could really feel how raw the town is still after the war just 23 years ago. Many of the buildings have evidence of the crime that occurred. From as 'small' as bullet holes in the buildings to bigger physical damage such as no walls or roof due to bombs or other types of explosives. Walking through Old Town and to the 'Old Bridge' felt confusing though, since we learnt that most of that was actually a recreation of the original since it was all completely destroyed. Just before our bus was due to arrive to take us to Sarajevo, we thought we would quickly duck into a cute looking authentic restaurant for Laura to get a sausage to take away. But 20 minutes later, we were both completely stuffed full and could barely move from eating too much. The restaurant owners were what we imagine typical Bosnian parents to be – forcing you to eat a lot and continuously more and more, to drink, to eat some more and so on. They even had a lot of vegetarian options so I couldn't escape the forced eating cycle either! Though we needed to roll our way to the bus from being so full, it was without a doubt the best meal we have had all trip with the most flavors and heartiness to match the wintery weather.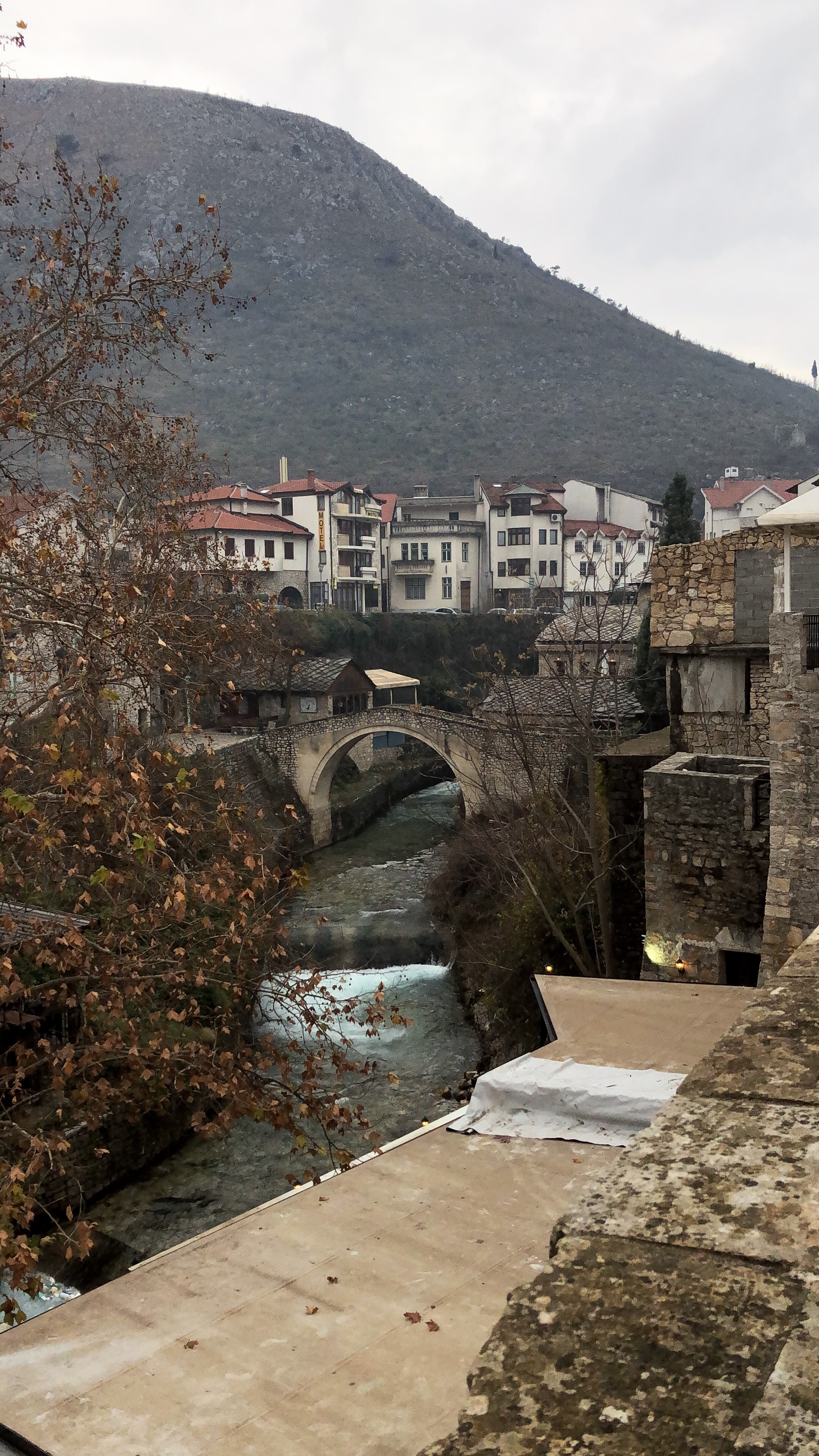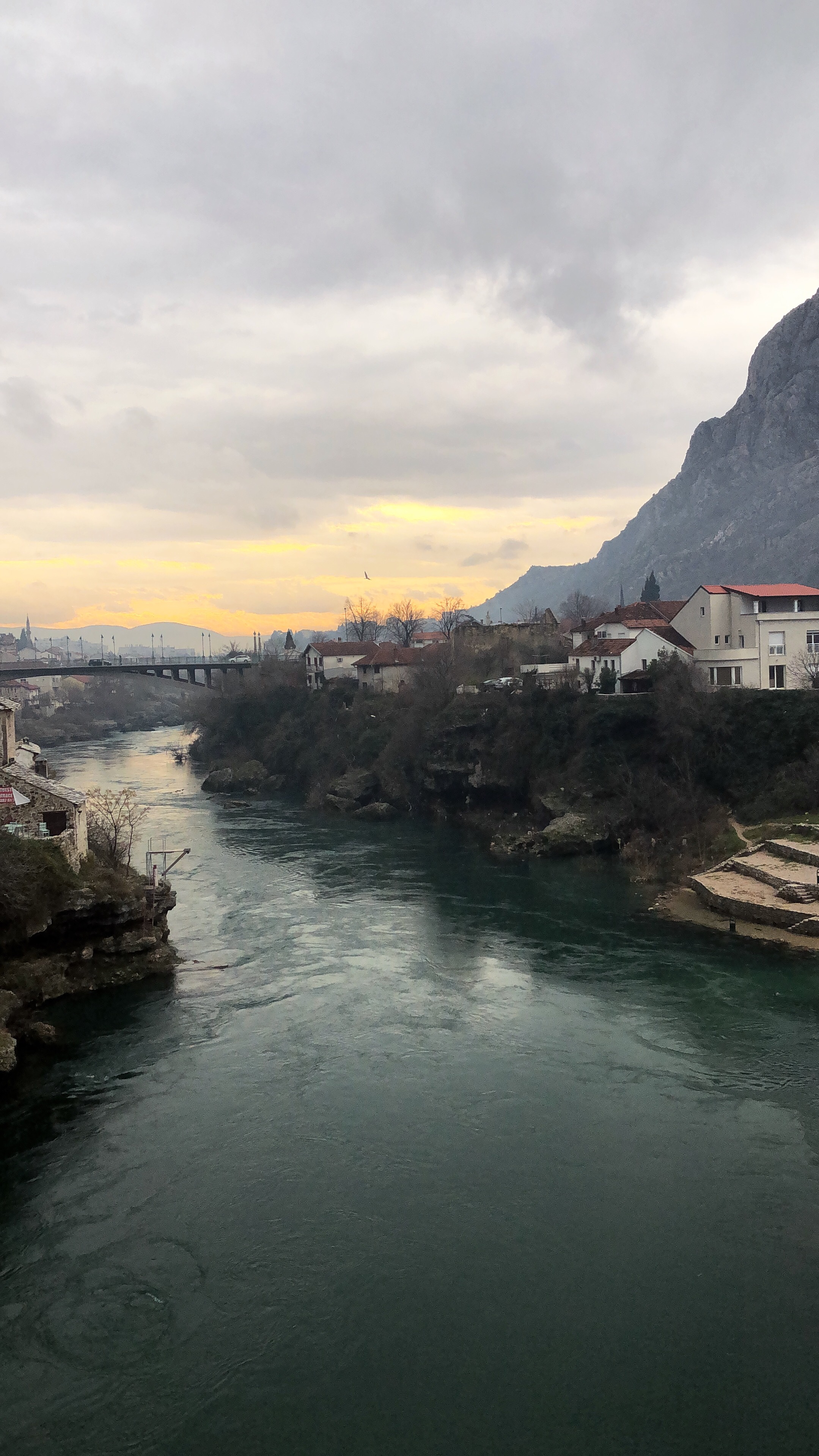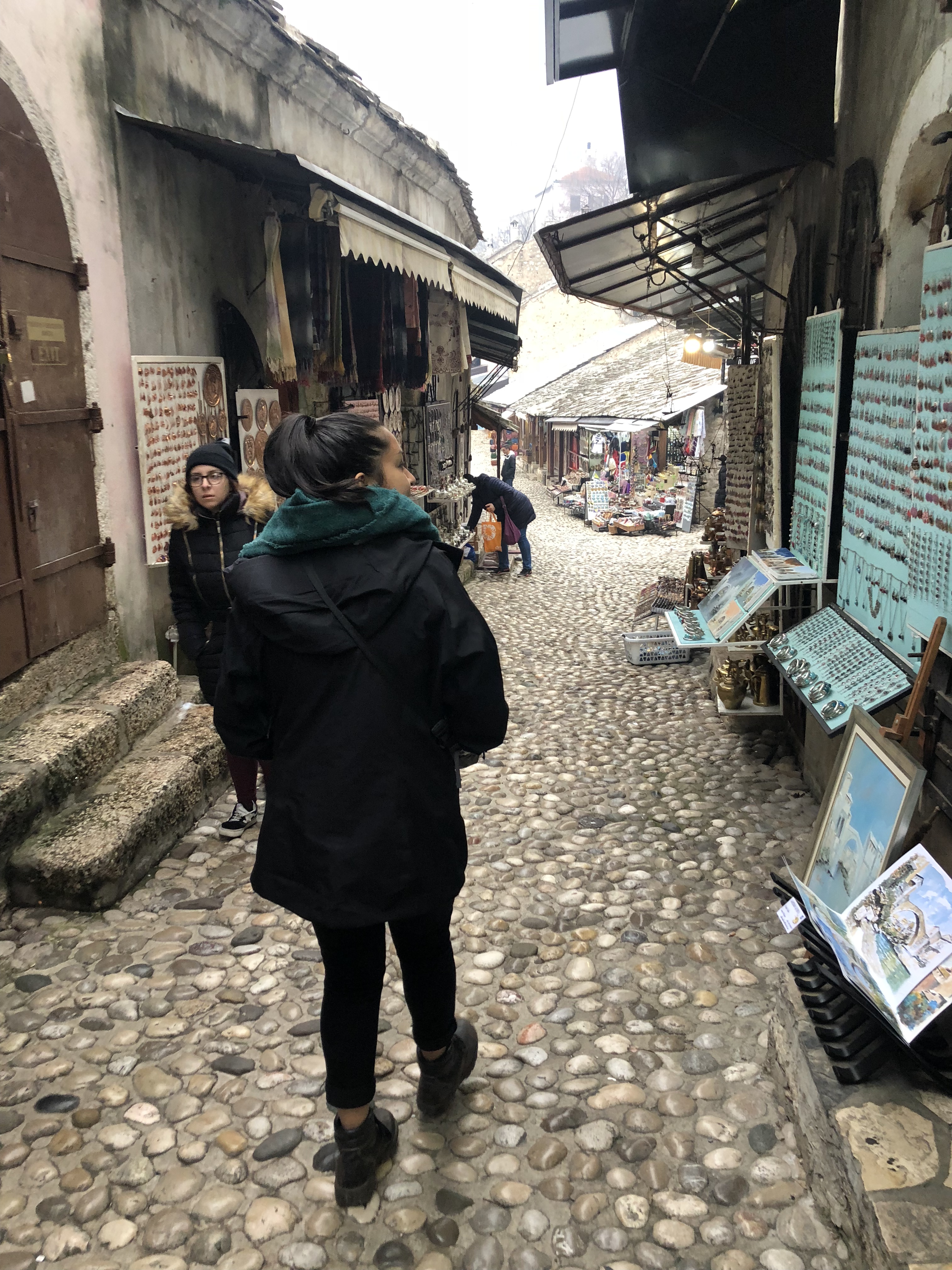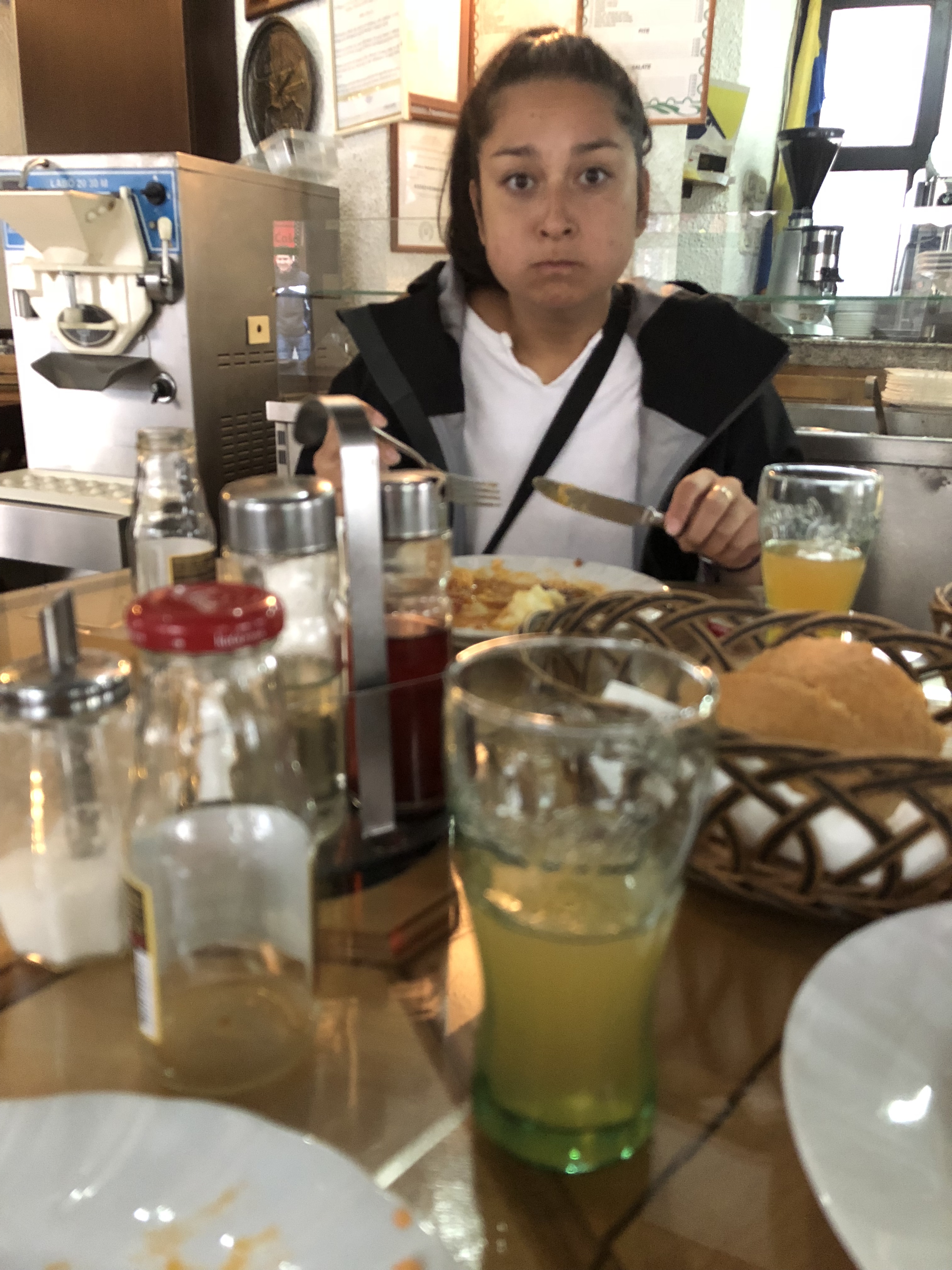 The museum of crimes against humanity and genocide 1992-1995 was a very humanizing experience of the war time. I haven't felt so touched by such a museum in a very long time. I think it was mainly because of the many many stories and snippets that were so very personal and the way that each one could be connected to in such a real way. They all (survivors and victims) have families, friends, hobbies, special possessions and dreams like we do. And they aren't such ancient ones like we usually consider war to be but as if you are reading about someone we have passed on the street today as we explored the city, or even a friend, friend of a friend or family member. So close and so real. After reading the snippets and stories of the deceased or of the survivors of war, a war so recent and within my lifetime. I don't feel safe in this world anymore as it feels like anything and anyone can be ripped from you so easily by another human at anytime.
On a more positive note, one of my favorite things about Bosnia has been the touching personal stories we have come across. From the museums with the many many personal accounts of their struggles during the recent war, to cafes with family histories imbedded into their foundation of the store. We stopped in at a cute looking cafe for a coffee on our second day in Sarajevo and it turned out to have belonged originally to the woman's great grandfather who ran a shoe making business there. This skill and business was then passed down to the generations of her family of shoe makers until it got to her. Realizing that times have changed and it's too hard to find a crafted shoe maker to work there or to make enough income to be sustainable in this current market, she decided to turn it into a cafe instead and has since decorated it with old shoe moulds and traditional Bosnian cloth in a super sweet way.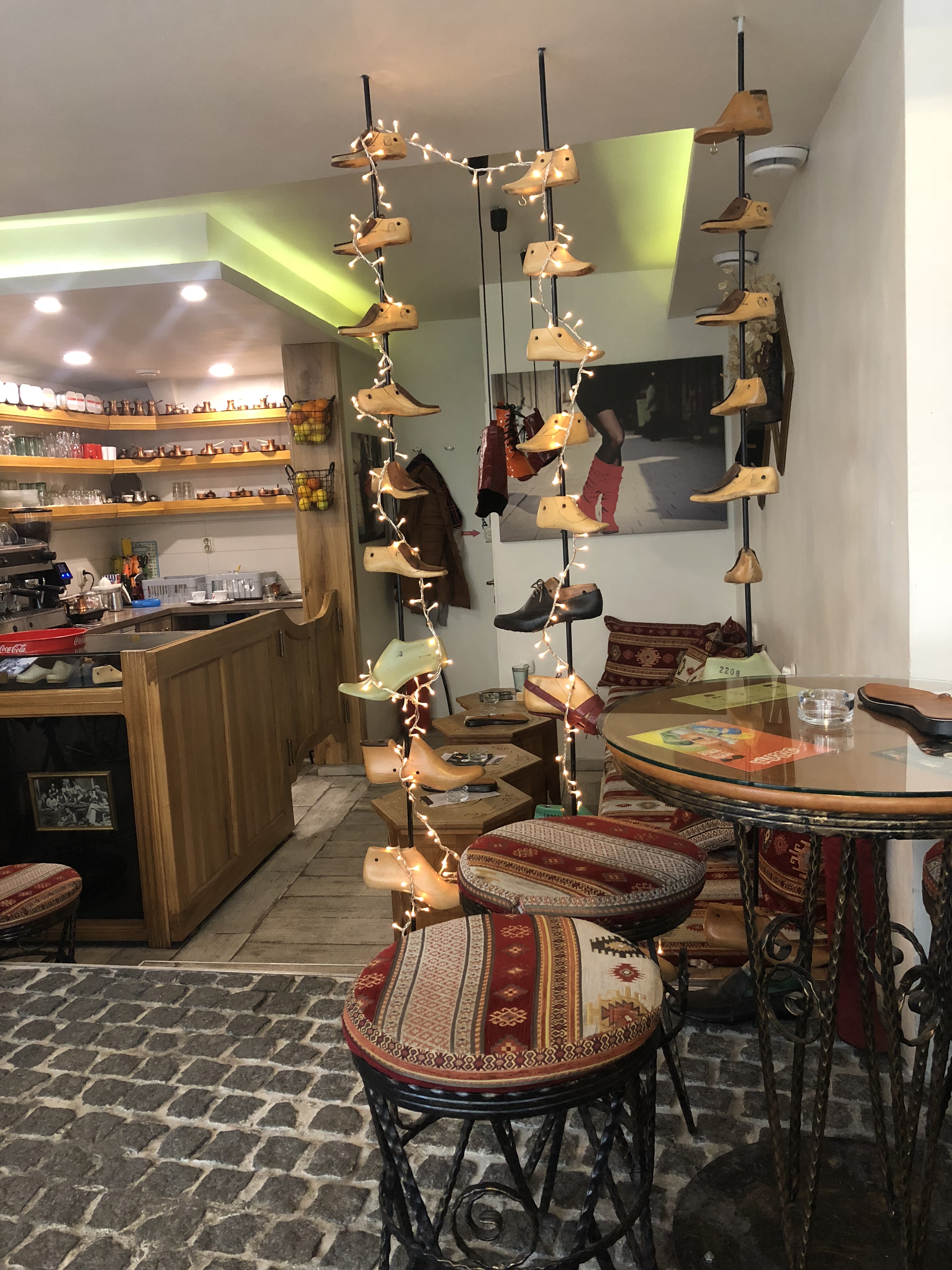 Andar Cafe in Sarajevo
My other favorite thing has been the sense of community that we have felt in the city of Sarajevo. Being the capital city, I would expect it to be a bit more of a hustle and bustle and for it to be a competitive market amongst shop owners, especially in Old Town where many of the tourist flock. But it felt very homey and cozy the whole time, and it was very sweet to see the cafe owners bringing coffee on trays with Turkish delight or a cookie to the other shop owners in the mornings. It was also really endearing with how much time the locals that we ran into at different times spent with us getting to know who we are and sharing small stories and conversations with us.
And also, it snowed on Christmas Day! So even though Christmas isn't widely celebrated in Bosnia due to religion, it felt very charming and Christmassy to walk around as it snowed on us with fairy lights and wreaths decorating the streets. We had a really great time in Sarajevo and with Maurice joining us on our last night, it was also exciting to share with him the highlights of this city we had fallen in love with, including the mass amounts of delicious food that Bosnia has to offer.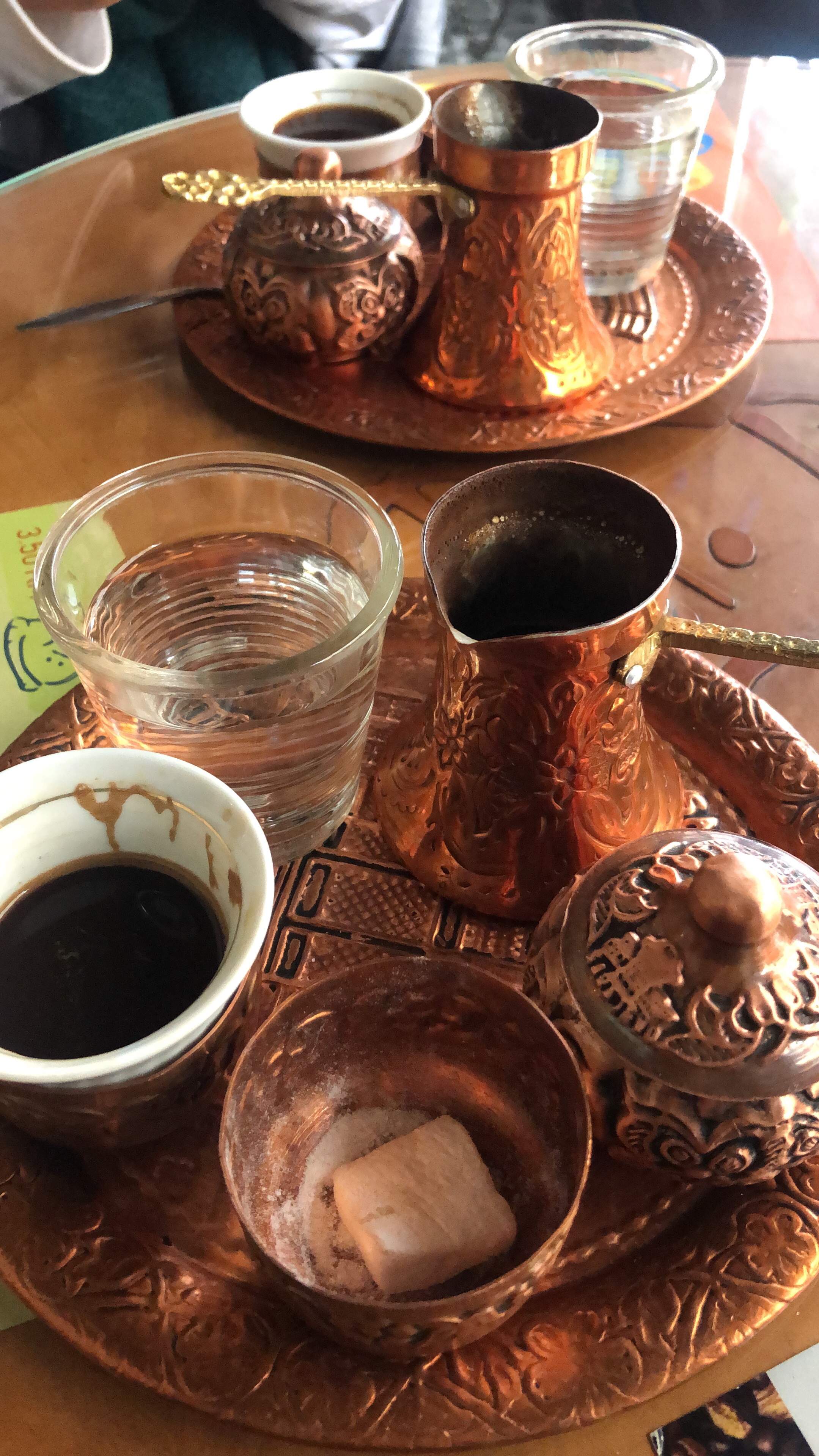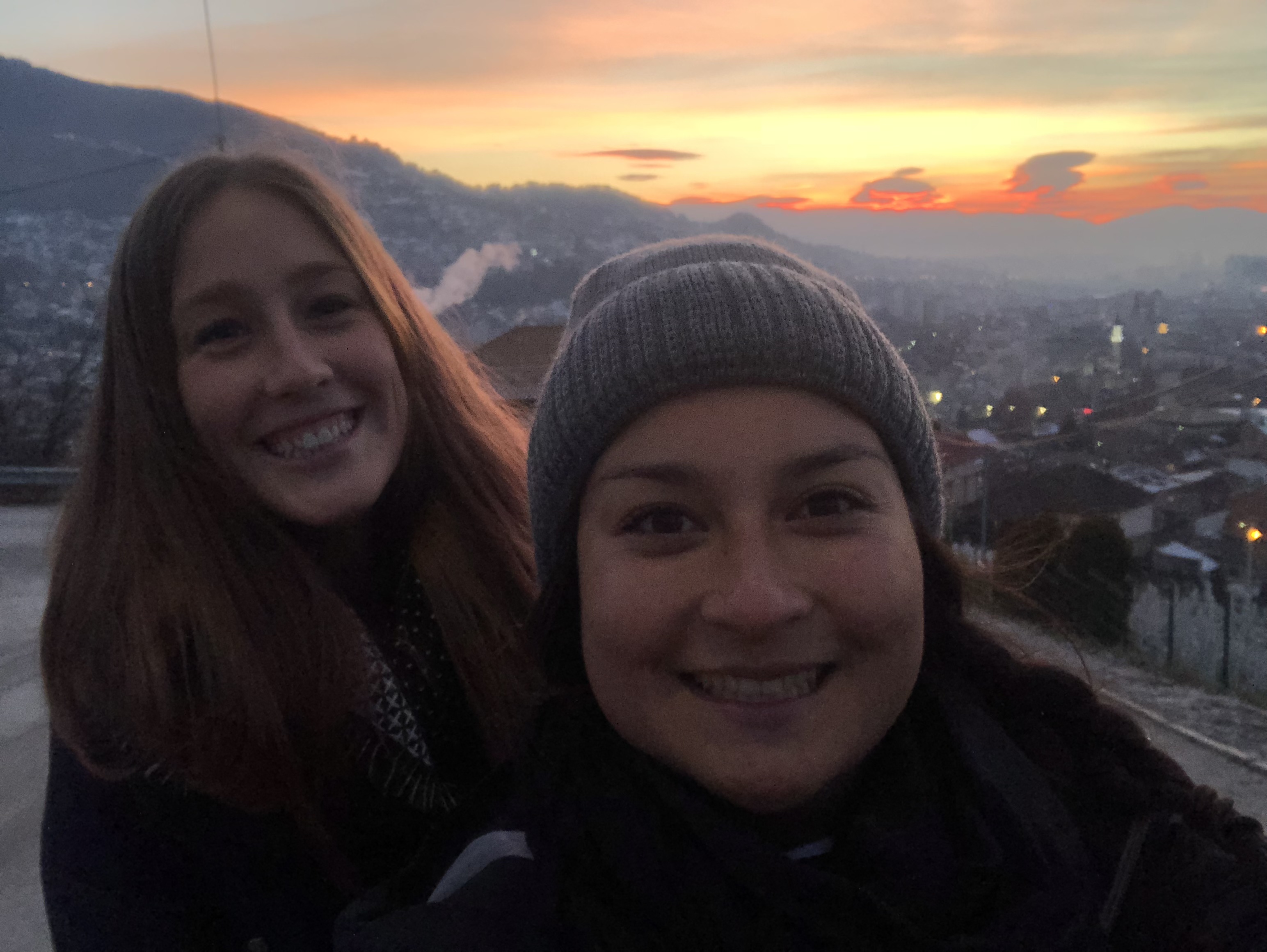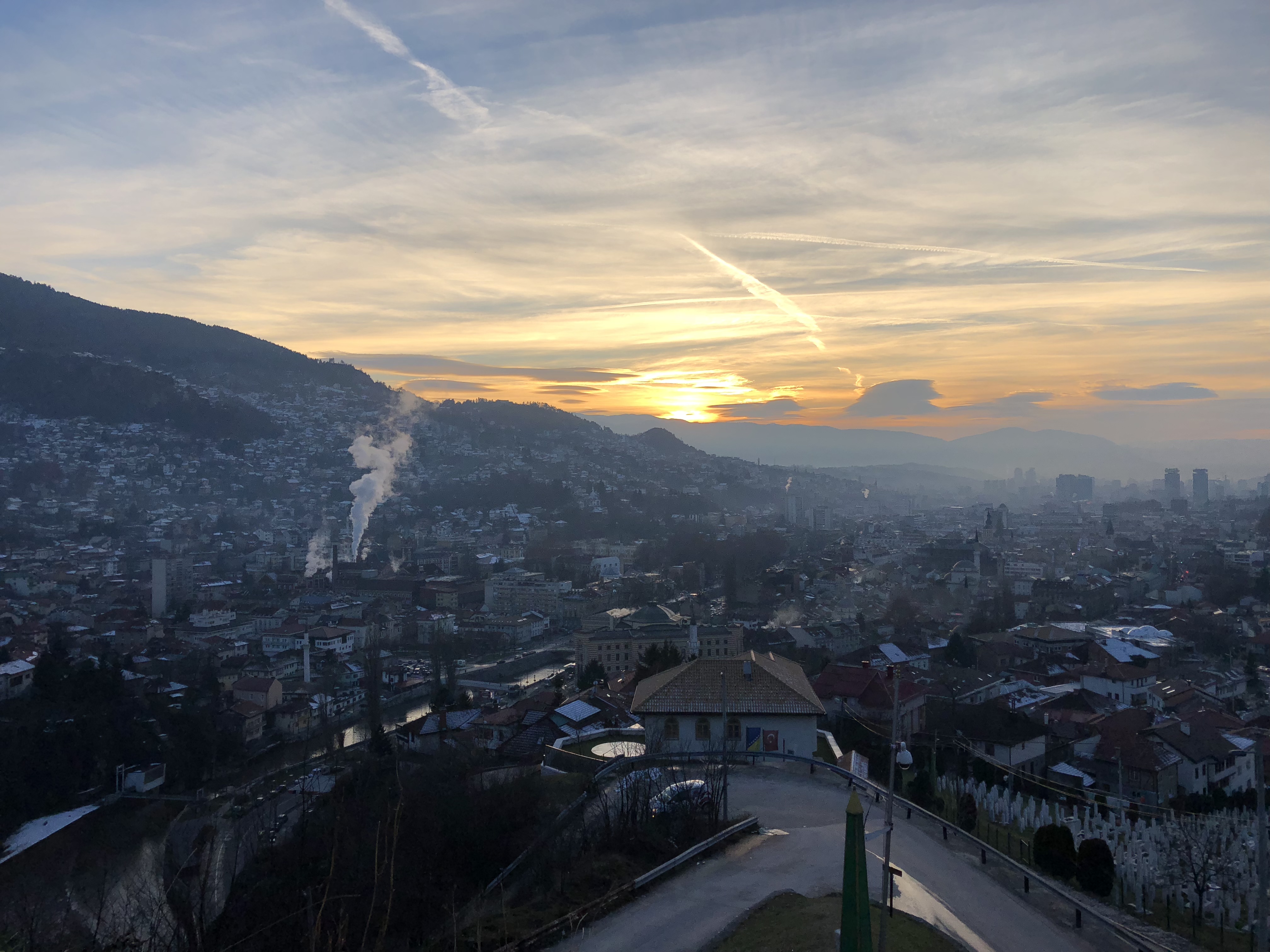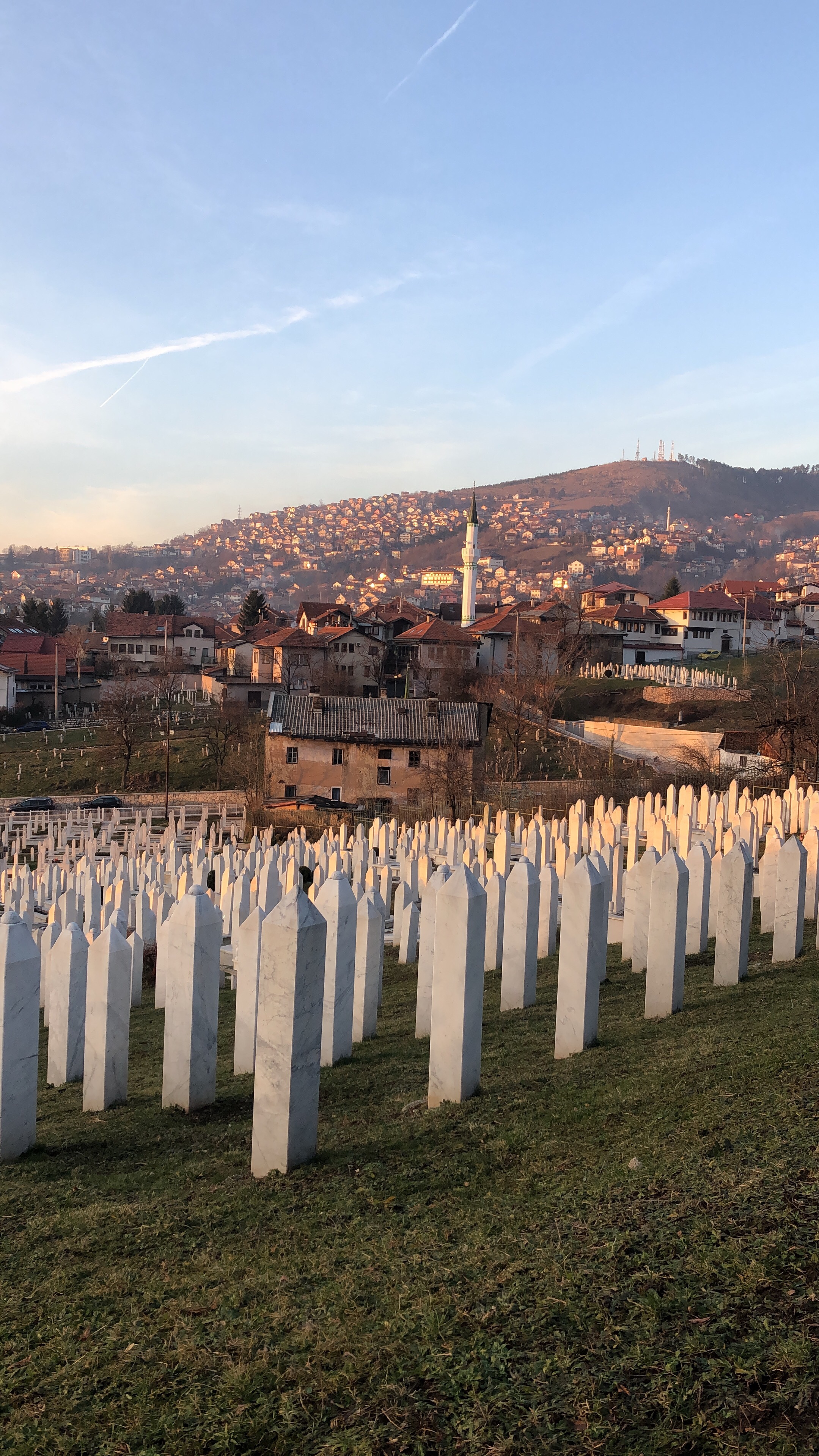 The 3 of us headed onwards to Podgorica, Montenegro on Friday, known as the most boring city in Europe. After 36 hours in the city, I don't think we can necessarily agree nor disagree with the statement. We were lucky I guess in that we were there at a festive time so there was a Winter carnival going on with a Christmas market and performances going on etc so there seemed to be life at least in Downtown (one of the main parts of town). The city itself is the capital of Montenegro but you wouldn't really know it being here as it feels quite small. It is pretty in that wherever you are in the city, you can turn 360 degrees and still see mountains in all directions though which is super nice!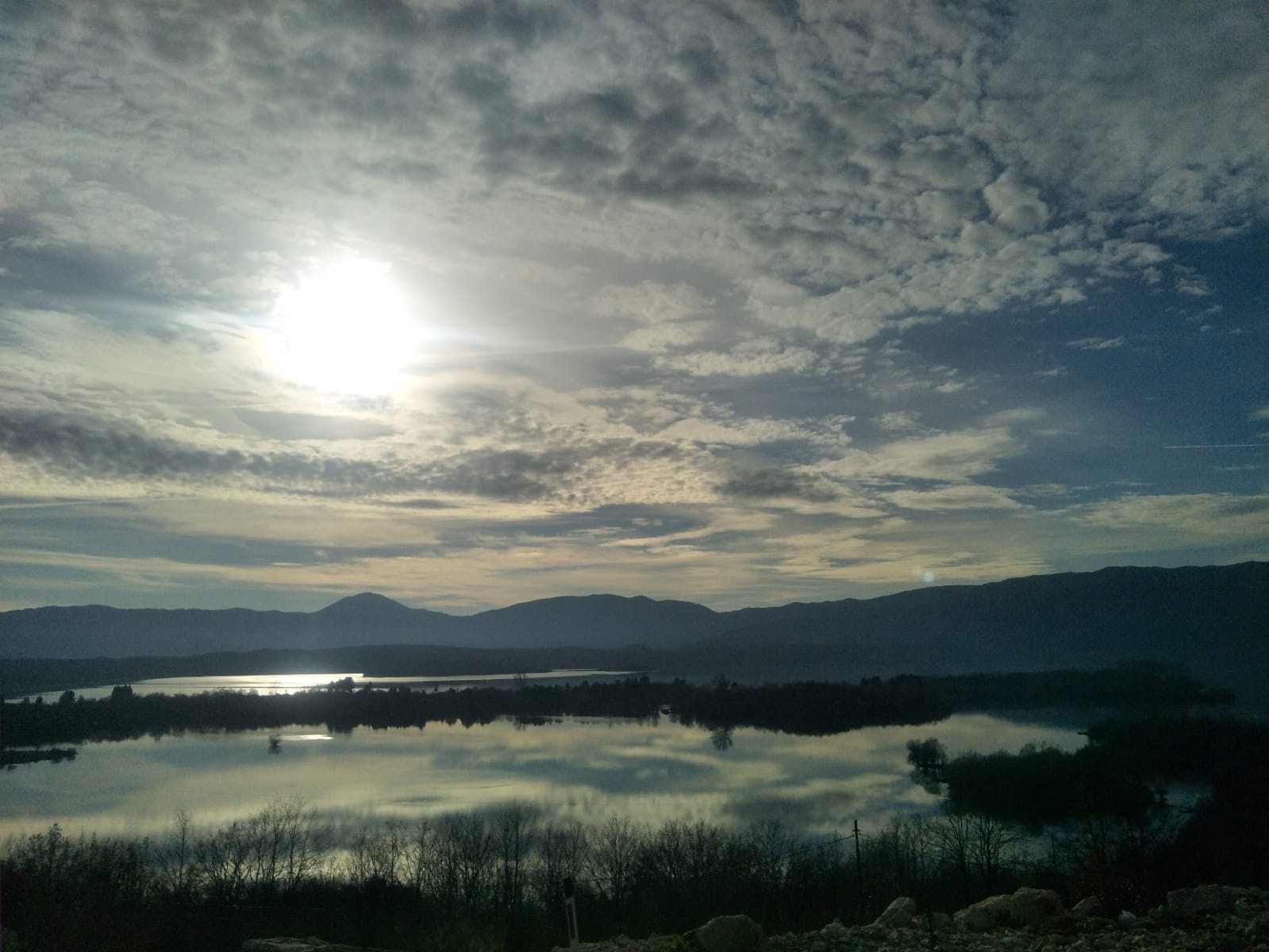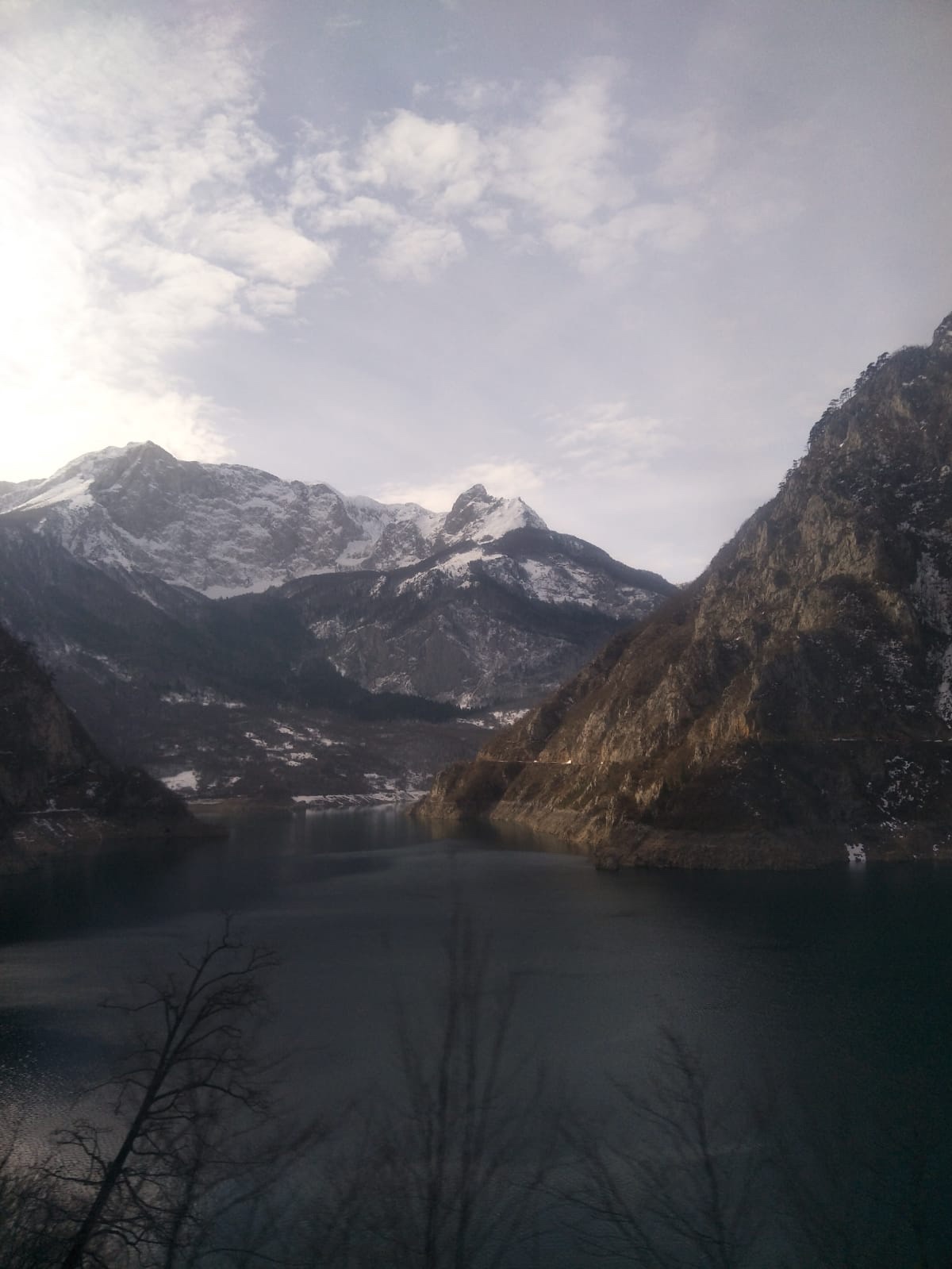 We also had a negative experience around 9pm walking in a very public well populated area after leaving a bar on Friday night, when we (mainly I) were confronted with a small group of around 6 gypsy kids who 'attacked' me by getting very close to me and feeling me all over to try and pickpocket me. I was somehow separated from Maurice and Laura by just a few steps as the kids swarmed me. Thankfully I had my hands in my pockets of my jacket which contained anything valuable so I was able to keep it all safe by clinging onto everything. Though it wasn't a nice experience at all and it really makes you more aware of your surroundings and also of how fast it can happen even when you are in a very public place with people everywhere.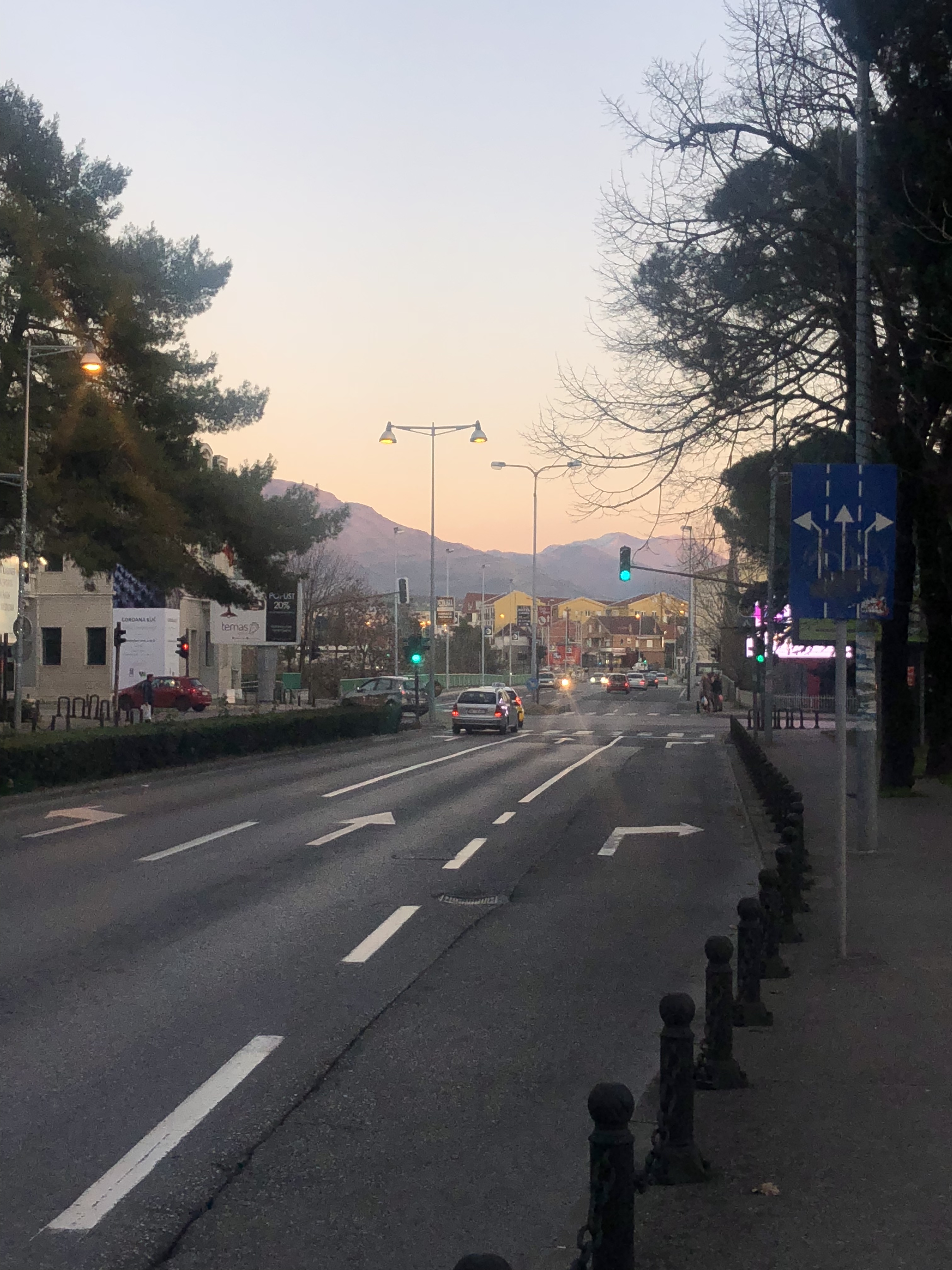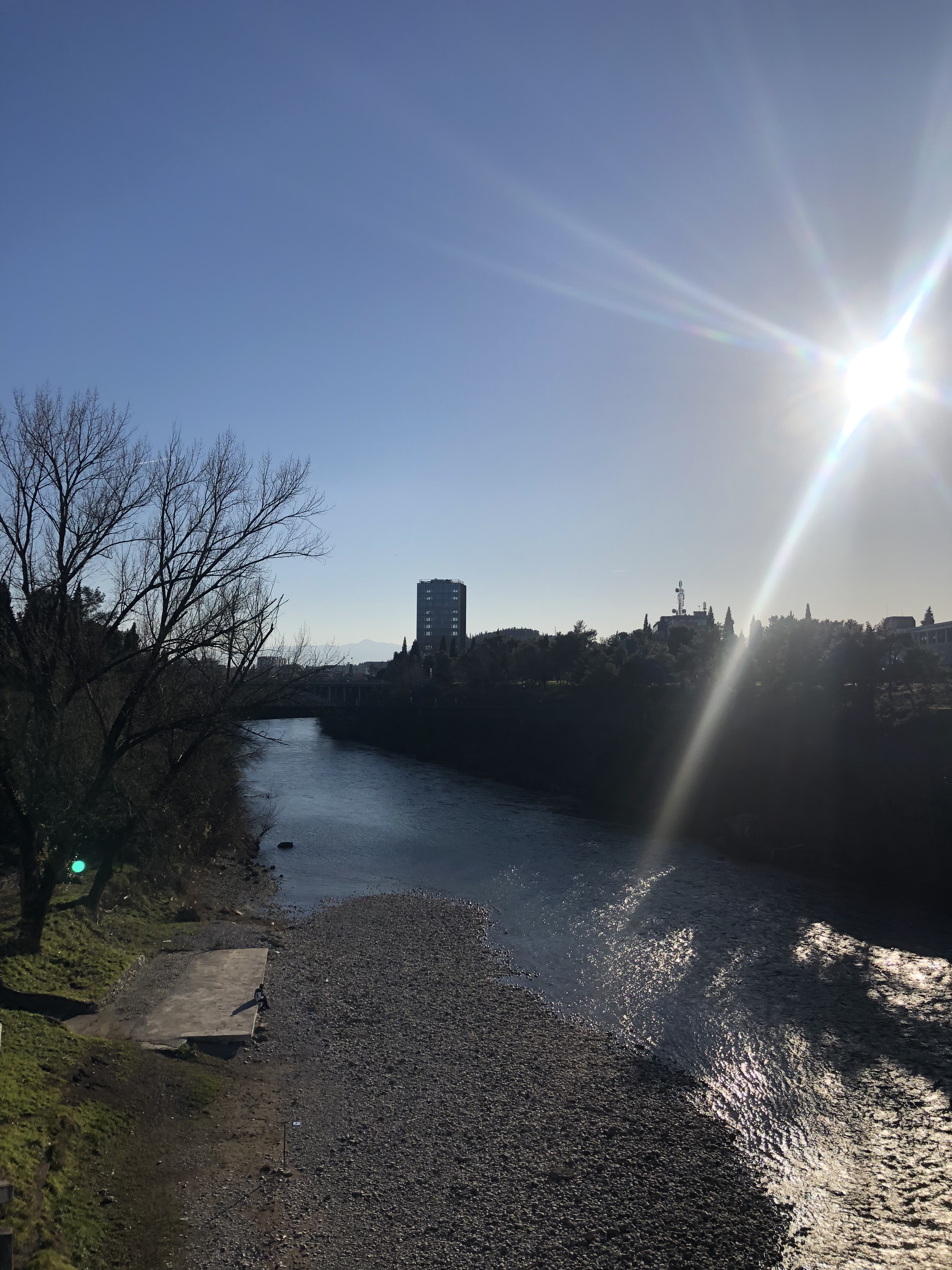 The big river that flows through the city center
Sunday was a perfect chill day after a bus ride of (again) beautiful scenery to Tirana, Albania where we spent the night.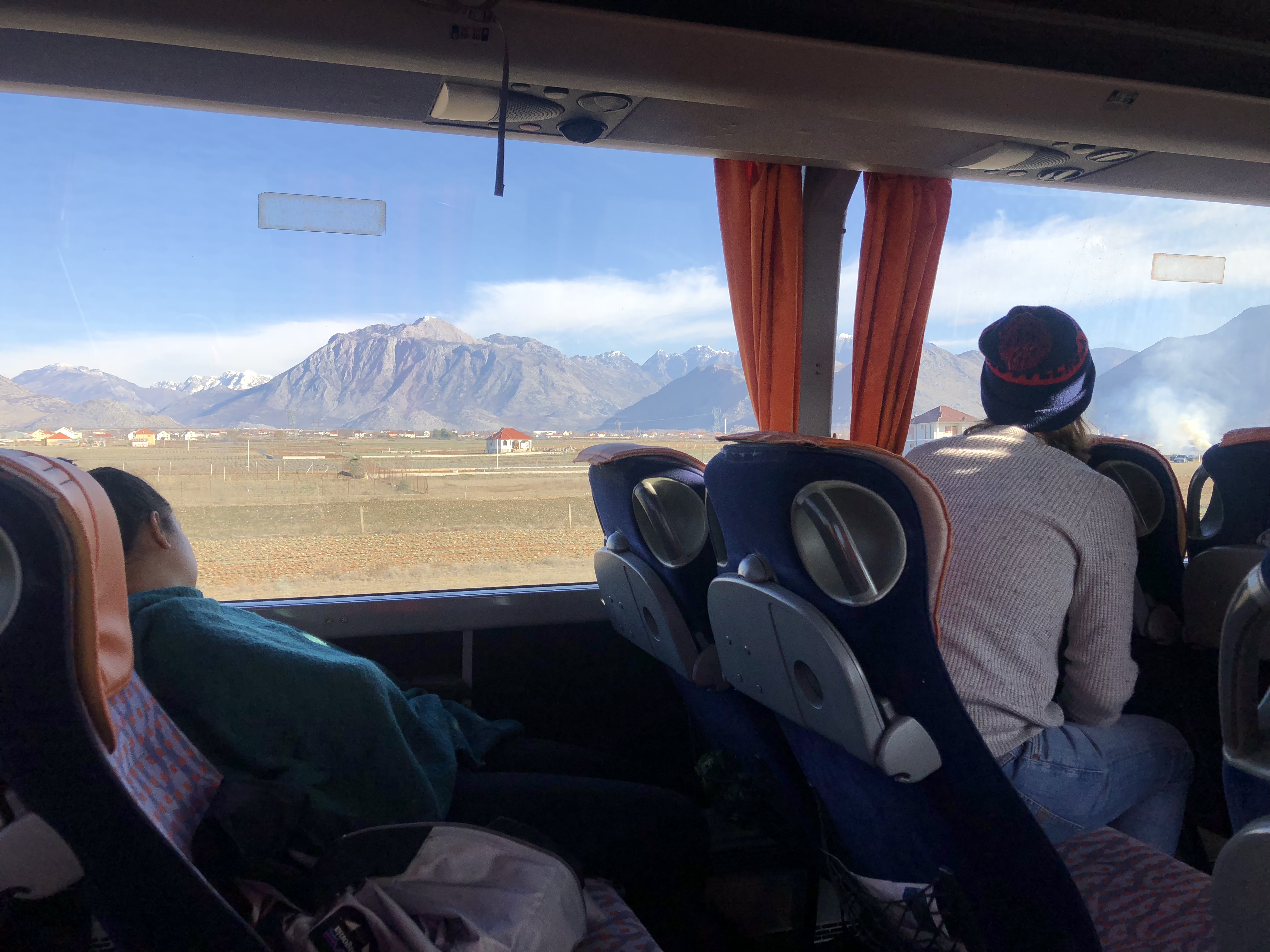 We are now headed back to Skopje, Macedonia today to spend our last night of 2018 and our first week of 2019.
Also, Happy New Year everyone!